LG Will Clean Up, With or Without GE
Korea's LG Electronics could win GE's appliances unit and get within reach of No. 1 Whirlpool. But LG's organic growth is noteworthy, too
Moon Ihlwan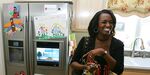 Ever since General Electric (GE) revealed plans to put its appliances business on the block May 16, Korea's LG Electronics has been on most everybody's short list as a potential buyer. While visiting Seoul on May 28, GE Chief Executive Officer Jeffrey Immelt further fueled the speculation by praising the Korean company as a potential buyer of GE Appliances. LG is "clearly one of the leading candidates," he said during his short visit. Calling LG "a great company," Immelt said "there are many things to be admired about a combination of LG and GE Appliances."
Best known as the maker of cheap microwave ovens and toasters a decade ago, LG has emerged as the world's No. 3 manufacturer of white goods after Whirlpool (WHR) and Electrolux (ELUX). It's also a top name in mobile phones (BusinessWeek.com, 4/30/08). It won't get GE Appliances without a fight, of course. Others on Immelt's list are China's Haier Group, Mexico's Controladora Mabe, Turkey's Arcelik and Stockholm-based Electrolux. Even if one of those other companies ultimately wins GE Appliances, LG is poised to challenge Whirlpool for the top spot in the global households business for years to come.
The Korean company has had the world No. 1 title in its sights for a while. Until Whirlpool took over Maytag in 2005, giving the Americans a big boost, LG had plans to seize the leadership in the industry by 2010. The Maytag deal put Whirlpool out of reach, but LG now could come close to realizing that ambition by acquiring the GE unit. LG's global appliances sales last year of $12.6 billion, when combined with GE's $7 billion or so, would roughly match Whirlpool's $19.4 billion and place it well ahead of Electrolux' $15.6 billion. "The GE unit will certainly whet LG's appetite," says Michael Min, electronics and tech specialist at fund manager Tempis Capital Management. "The question is pricing and terms."
GE's Move Will Be a Game-Changer
GE put the appliances business on the block earlier this month in the face of calls to speed up divestitures of slower-growing units. Last week, Immelt told investors that the Fairfield (Conn.)-based company may also bundle more slow-growing businesses into a possible spinoff of the century-old appliances division.
LG acknowledges that GE's divestiture could shake up the industry. "We are closely following the situation as it will have a significant impact on the global appliances industry," LG Chief Executive Officer Nam Yong told reporters on May 27. The next day, when the authorities of the Seoul bourse queried, LG responded that it had not decided whether to bid for the GE unit.
GE's well-established brand name could be appealing to LG, which is campaigning to break into the big leagues in the U.S. While exports account for 77% of the Korean company's overall sales of refrigerators, air conditioners, washing machines and other household appliances, it only began selling those goods under the LG brand in the U.S. in 2003.
In contrast, GE's appliances division is the biggest provider of refrigerators, ovens, and dishwashers for newly built U.S. homes.
Price Considerations
Nevertheless, many analysts are skeptical LG executives will be getting their hands on GE's appliances business. "GE's unit would be a great asset for LG only at a right price, but the price tags widely talked about now are too high for LG," says electronics analyst Kim Ik Sang at brokerage CJ Investment & Securities. Several U.S. analysts have estimated the GE business at between $4 billion to $8 billion. "I think LG will probably be interested at a price of at around or below $3 billion," figures Kim.
LG would be prepared to walk away from a deal, according to Kim and other Korea-based industry watchers, because it has already laid the basis for organic growth. They point out that the bulk of future growth in sales will likely come in emerging markets where LG produces some 70% of its appliances. Consider, for instance, India. There LG hopes to hit revenues of $3.8 billion in 2010 (the figure includes sales from TVs and handsets as well as appliances). The Korean company already enjoys No. 1 market share in India for refrigerators, washing machines and air conditioners—each accounting for a quarter of the country's sales.
Success in the more mature U.S. market would, of course, be harder to achieve on its own. Still, in the U.S., LG has made remarkable progress in the past four years with its strategic focus on premium segments. The Korean maker has targeted consumers willing to pay a few hundred dollars extra for snazzy designs and high performance (BusinessWeek, 10/30/06). LG's sleek washing machines, for instance, last year commanded a 22.8% share of the market for more expensive front-loading washers priced at up to $2,500. That's up from only 6% three years earlier, according to the Stevenson Co., a researcher specializing in consumer durables.
One top LG seller is the Tromm, an energy- and water-saving washer equipped with a "refresh" function that uses steam to remove odors and wrinkles from clothes. To appeal to design-conscious consumers, the machine comes in such colors as titanium, blue, and what LG calls "wild cherry red." LG's Whisen air conditioners, meanwhile, are thin enough to hang on the wall and double as picture frames. LG's overall U.S. appliances sales reached $2.88 billion last year, almost tripling 2004's total.
Seeking More Sales to Businesses
A weakness of LG's appliances unit is its poor presence in the lucrative sector of air conditioning systems for business users. LG's Nam has admitted that his company must find a way to reduce its reliance on consumers for the air conditioner business. "GE can certainly improve LG's air conditioning systems business but a better and cheaper deal would be a purchase of a smaller company specializing in that segment," says Jason Kang at Daewoo Securities in Seoul.
One area of strength for LG is its relatively high margin in the cut-throat appliances industry. Its operating profit margin of 6.1% last year was slightly higher than that of Whirlpool (just below 6%) and Electrolux (below 5%). Both Kang and CJ Investment's Kim expect for this year a similar profit margin and a sales increase of around 10% from LG's appliances business, which along with the handset unit are the company's main money spinners. "Even if LG decides not to buy the GE unit, it will be a major force in the industry in the foreseeable future," says fund manager Min at Tempis.
Before it's here, it's on the Bloomberg Terminal.
LEARN MORE