The Trouble with Background Checks
Employee screening has become a big business, but not always an accurate one
Chad Terhune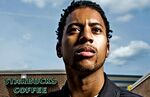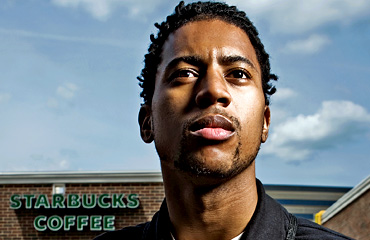 Theodore Pendergrass was shocked in November, 2006, when the Walgreens (WAG) pharmacy chain rejected his application for a store supervisor job. The company told him a background-screening firm called ChoicePoint (CPS) reported that a past employer had accused him of "cash register fraud and theft of merchandise" totaling $7,313. "I wanted to cry," Pendergrass says. The $4 billion business of background screening is booming. Companies large and small are sorting mostly mid- and lower-level job applicants based on information compiled by ChoicePoint, its major rivals, and hundreds of smaller competitors. Some employers have grown more vigilant about hiring since the September 11 terrorist attacks. Others like the efficiency of outsourcing tasks once handled by in-house human resources departments or bosses who simply picked up the phone themselves. Whatever their motives, employers are becoming more dependent on mass-produced background reports that rely heavily on anonymous, and sometimes inaccurate or unfair, sources.
Pendergrass' difficulties stemmed from a previous job at Rite Aid (RAD). By late 2005, when he was 25 years old, he had reached the first rung of management as a shift supervisor in a Rite Aid store in Philadelphia. His bosses trusted him to oversee cashiers, bank deposits, and merchandise deliveries. Then, in January, 2006, a store official accused him of stealing goods and underpaying for DVDs. He denied the accusations, but the official said police were waiting outside to arrest him if he did not confess. Pendergrass wrote a statement but wouldn't admit to theft. He was soon fired anyway.
Later, at a hearing for unemployment compensation, Pendergrass was vindicated. A state labor referee ruled that Rite Aid had not proved its allegations and awarded him nearly $1,000 in benefits. But Rite Aid had already submitted its theft report to a database used by more than 70 retailers and run by ChoicePoint, the largest screening firm for corporate employers in the U.S. Based in a leafy Atlanta suburb, ChoicePoint says it checks applicants for more than half of the country's 100 biggest companies, including Bank of America (BAC), UnitedHealth Group (UNH), and United Parcel Service (UPS). Because of Pendergrass' tainted ChoicePoint file, retailers CVS Caremark (CVS) and Target (TGT) also rejected him for jobs.
Pendergrass, now 27, makes lattes at a Starbucks (SBUX) in Philadelphia. The coffee chain doesn't use a screening firm for entry-level hires. Pendergrass earns $17,000 a year, or 30% less than he did at Rite Aid, and fears his career has been derailed. "I worked hard in that store, and none of this stuff was true," he says. "I would be locked up somewhere if I stole $7,000."
Rite Aid declines to comment. A ChoicePoint spokeswoman says the company's background report merely conveyed information provided by a former employer.
FAT PROFITS
Background screening has become a highly profitable corner of the HR world. At the screening division of First Advantage (FADV), based in Poway, Calif., profits soared 47% last year, to $29 million; revenue grew 20%, to $233 million. HireRight ( 2 3 4 Next Page
Before it's here, it's on the Bloomberg Terminal.
LEARN MORE