Morningstar Goes for the Big Money
The financial adviser is betting on institutional investors
By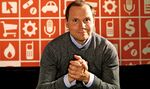 For years, Morningstar (MORN) has been the lay investor's resource for mutual fund information. It helps individuals sift through thousands of funds to find the right ones, using a simple ratings system. But as the investment world splits into the well-heeled who seek out advice and fancy investment vehicles on one end, and fee-conscious folks searching out cheaper index funds and ETFs on the other, Morningstar Chief Executive Officer Joe Mansueto is pushing toward the pros, where the growth is. Serving advisers and institutions, he argues, "is a natural extension of our business."
The 24-year-old company is still a potent force in the market for self-directed individual investors. But it now generates just 22% of its annual revenues from investment information for individuals. The rest comes from advisers and institutional players. The institutional business breaks down into three categories: selling data; consulting, or offering investment advice to portfolio managers; and sub-advisory work—managing chunks of institutional fund portfolios. Such sales surged 58% last year, making up more than half of overall revenue.
The institutional market is huge, and it's growing. In addition to selling data, Morningstar now helps select funds for institutions that manage more than $97 billion, up 76% from last year. Acting as a sub-adviser or portfolio consultant for such institutions plays to the company's traditional strength in rating the performances of funds and fund managers—an important attribute when there are 8,000 funds from which to choose.
Morningstar is having an easier time navigating the long-term shift in its business model than dealing with the market's short-term volatility. The company's stock tumbled some 28% in mid-April, along with many other financial shares, before rebounding recently. It remains modestly down from last year's close, even though analysts expect further double-digit revenue gains on top of Morningstar's sizzling 38% leap, to $435 million, last year. "If the market goes down, they are susceptible," says analyst Kent Gasaway, a portfolio manager at Buffalo Funds, a Morningstar shareholder.
A USER-FRIENDLY EDGE
Morningstar faces stiff competition, too. Thomson Reuters Group's Lipper has long provided institutions with research data. But it hasn't branched into the lucrative consulting or portfolio sub-advisory business, where Morningstar's share of a fragmented market rose from 4% in 2006 to 6% last year. And analysts say Morningstar has an edge: its easy-to-master products. The outfit delivers data on the Net via Morningstar.com for individuals and Morningstar Direct for institutional staffers. Enthusiasts like its "style box," a tic-tac-toe type matrix that sorts funds into nine categories from small-value to large-growth funds. Morningstar carves up information in a way "that people can digest easily," says WR Hambrecht & Co. analyst Marvin Loh.
Mansueto, 51, owns 61.4% of the company and has global ambitions for it. Morningstar pulled 80% of its revenue from the U.S. in 2007, and he'd like to garner half the revenues from abroad. He acquired Standard & Poor's (MHP) mutual fund data division in March, 2007, and is expanding equity analysis through overseas acquisitions. In January he bought Hemscott, a leading provider of equity data in Britain. International revenue, no more than 15% of Morningstar's total four years ago, reached 24% at the end of the first quarter.
Mansueto is looking much further ahead. "It's natural in this environment for people to be cautious," he said at the company's May 20 annual meeting. "But we try not to get too distracted by the current environment. We focus on what seeds we're planting today that will allow growth in the long term."
Back to the Hot Growth Table of Contents
Before it's here, it's on the Bloomberg Terminal.
LEARN MORE