More Red Tape for Olympic Advertisers
A new policy set by the Beijing Olympic organizing committee means Games sponsors will now have to resubmit their bids to buy ads
by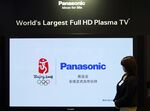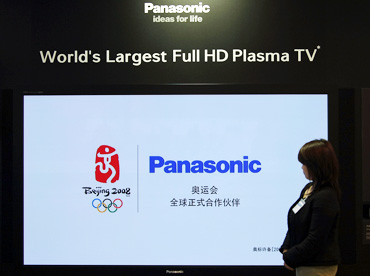 With multinationals and locals hoping to score points with Chinese consumers who are passionate about the upcoming Olympics, VisionChina Media (VISN) is expecting a bonanza this summer. The Beijing company specializes in selling advertising on buses and subways in 16 of China's biggest cities, a perfect place for Olympics-themed campaigns.
The appeal of the upcoming Games helped drive VisionChina's Nasdaq initial public offering last December, when the company raised $108 million. Management forecasts a bump in third-quarter revenues from clients ramping up ad buys, and starting May 1 the company raised advertising rates by 50% in Beijing. "In the coming 15 years, this is the only chance we can increase our revenue in a very short period of time," says Alfred Tong, chief marketing officer.
However, Chinese outdoor advertising media companies' sunny outlook for this summer may be clouded. In a May 16 closed-door meeting with Olympic sponsors and seven advertising media companies, the Beijing Organizing Committee for the Games of the XXIX Olympiad (BOCOG) invalidated contracts that advertisers had signed in the past year.
Bundled Advertising at Capped Rates
Advertisers must put their ad buys back into a pool and resubmit their bids. Olympic sponsors will now need to buy advertising bundled into packages of airport, bus shelter, and subway advertising at capped rates in the order of their sponsorship rank. BOCOG did not say what the penalty for refusal would be, but few companies would dare cross the committee, since it has the authority to take down outdoor advertising and fine the companies.
The idea is to allow Olympic sponsors—the only ones allowed to advertise in areas close to the competition venues—to buy all their advertisements for the Games in one single swoop. But the new policy has thrown companies for a loop. "People are sort of scrambling," says Jay Lin, founder and CEO of Heartland Media Group, a Shanghai-based subsidiary of Aegis Group (AEGS.L) that helps Coca-Cola (KO) and Adidas (ADDDY) place outdoor advertising in China. "Now everybody's competing for the same inventory."
Since early 2007, authorities have been trying to regain control over the Chinese capital's extremely cluttered and fragmented outdoor advertising market. Beijing tore down hundreds of billboards in the city and along the expressway to the airport. Authorities have divided the city into zones and allowed only official Olympic sponsors to advertise around competition venues and main roads between mid-July to mid-September. The city has also taken down corporate logos, wall ads, and neon lights on office buildings around Beijing.
Many of the measures Beijing has adopted were taken from a page in Athens' playbook to clean up the Greek city's skyline before the 2004 Olympics. A secondary benefit of the outdoor advertising cleanup is to eliminate potential venues for nonofficial Olympic sponsors to conduct ambush marketing campaigns during the Olympics (BusinessWeek, 3/13/08). "Given the strong authority rule in China, I think they actually have a better chance of controlling it than places like Athens or Atlanta," says Seth Grossman, communication planning director for Carat China, a media agency under Aegis Group, who is recommending clients advertise in other cities or wait until after the Olympics to advertise in Beijing.
Nonofficial Sponsors Facing Big Rate Hikes
While industry experts say the crackdown on outdoor billboards is good for Beijing in the long term, it has also driven up advertising rates in the short term. With demand for outdoor advertising at incredibly high levels due to the Olympics, and supply becoming increasingly restricted, the media owners left standing are seizing the opportunity to jack up prices. Yet, some advertisers are still willing to pay the premium to advertise in Beijing during the Olympics. China's outdoor advertising expenditures are expected to rise 22% this year, the fastest rate in four years, to $3 billion, according to Zenith Optimedia, a media buying agency under Publicis Groupe (PUBP.PA).
When Beijing won the rights to host the Olympics in 2001, it promised the International Olympic Committee that it would limit increases in advertising rates for official Olympic sponsors to no higher than the average inflation rate. As in past Olympics, Chinese outdoor advertising companies are required to give Olympic sponsors the right of first refusal to buy advertisements in Beijing. Moreover, outdoor advertising companies must charge Olympic sponsors a fixed rate based on last year's advertising rate plus the rate of inflation. However, if the Olympic sponsors decline to buy the advertising package, advertisers can then charge nonofficial sponsors higher rates and there's not much BOCOG can do about it.
For that reason, VisionChina Media is hoping that most official Olympic sponsors will pass. The company, which will show news clips from the Games between commercials, is trimming its programming by half, to 10 minutes, so it can squeeze in more ads. While VisionChina Media cannot charge Olympic sponsors much more than it charged them last year, it is planning to charge nonofficial sponsors 50% more. "I would prefer to sell to nonofficial sponsors because there's only about 60-something official sponsors but more than 1,000 unofficial sponsors, and I can charge higher," says VisionChina Media's Tong.
Before it's here, it's on the Bloomberg Terminal.
LEARN MORE