Cal-Maine: Pricier by the Dozen
Higher egg prices mean Fat City
Pallavi Gogoi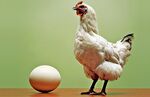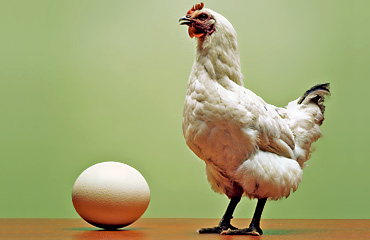 Soaring food prices bedevil consumers, but they're a boon for Cal-Maine (CALM) Foods, America's biggest egg producer. Even while paying more for feed, the Jackson (Miss.) company has been able to pass on the costs, and then some, by hiking egg prices about 40% since last year. "The economics have been good for us," says CEO Fred R. Adams Jr.
And how. In the quarter ended Mar. 31, the marketer of such brands as Eggland's Best and Farmhouse logged a 229% gain in net profits, to $57.2 million, as sales rose 59%, to $278 million. Annual revenues are expected to rise as much as 50%, to $900 million, in the fiscal year ending in June, Adams says, even though Cal-Maine will sell about as many eggs as it did last year, some 685 million dozen. Such results have helped boost the company's stock by 140% in the past year, to a recent $31 a share.
HIGH-VALUE HENS
Sky-high prices for ordinary eggs are only part of the story, however. Cal-Maine, whose products are sold in retail stores in 29 states (almost everywhere but the Northwest), has been riding a wave of interest in such specialty eggs as cage-free, organic, and those laid by vegetarian hens. Premium-priced eggs—commanding as much as $6 per dozen, vs. about $2.20 for the standard type—now contribute 15% of company revenues, up from just 5% five years ago. "Management proved their smarts by investing in high-value products like organic, reduced cholesterol, and cage-free eggs," says Roy Ophir, director of research at Matrix USA, a New York investment research firm.
The business can be volatile. In 2004, it faded with the fall of the Atkins diet, which extolled protein-rich foods like bacon and eggs. Chief proponent Robert Atkins, who died at age 72 the year before, turned out to have cardiac problems. Egg producers had been working their hens overtime to feed the diet craze, but consumption declined 4% in 2004, and stayed depressed through 2006. A 25% slide in prices led to losses at Cal-Maine in 2005 and 2006. "Many small egg producers went out of business," says Gene W. Gregory, president of the United Egg Producers trade association. Still more small-fry have quit since then, unable to handle feed costs that rocketed from about 20 cents to produce a dozen eggs to 50 cents. Cal-Maine claims a 15% share of the industry, making it No. 1.
GOBBLING AWAY
Adams, 76, started the Adams Egg Farm in 1957 and soon realized that just selling more eggs wouldn't help him grow. "You have to grow big by acquisition," he says. With purchases such as the egg operations of Ralston Purina and Cargill, he now counts 30 million chickens in his henhouse, up from 5 million 50 years ago.
Adams figures more deals will shield him against a drop in prices. Analysts warn that Cal-Maine may not pass along rising input costs forever. But as other food prices climb, eggs look like a good deal. "As far as price goes," says Marcia Greenblum, director of nutrition at the industry-backed Egg Nutrition Center in D.C., "eggs beat almost all high-quality protein, like meat."
Back to the Hot Growth Table of Contents
Before it's here, it's on the Bloomberg Terminal.
LEARN MORE