Barr Tries to Right Itself After a Stumble
How the aggressive generic drugmaker plans to rebound from an early-May earnings blunder
By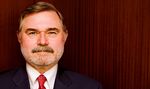 Bruce Downey seems cheerful for a guy who just watched his net worth drop by $5 million. Downey is the chief executive officer of generic drugmaker Barr Pharmaceuticals, and he owns about 424,000 shares of the stock. On May 8, Barr missed Wall Street's earnings target, and the stock promptly fell 23%, to 38—Barr's biggest one-day decline in 15 years. But Downey doesn't show any signs of strain, even after spending several days on the phone with investors. "I'm holding my shares," he says.
The earnings miss was a rare blunder for the Montvale (N.J.) company, which is No. 46 on BusinessWeek's annual BW50 ranking of top-performing companies. For the past three years, Barr has had strong sales growth in its core generics business and in branded contraceptives. Revenues in that period have jumped an average of 31% a year, while profits have risen 26%. But the bad quarter forced Downey to shave 10% off his profit prediction for this year. Sales will still grow 8% over last year, to $2.7 billion, analysts say, while profits could fall 2%, to $305 million. Although the stock has inched back up to 43, it's still far from its one-year high of 58.
Barr is battling a combination of internal and industrywide pressures. Problem No. 1: Sales of Plan B, the company's controversial "morning after" pill, fell short of expectations in the first quarter. Unbeknown to Downey, some distributors had stocked up on the product late last year, and they're still working off the excess inventory. Meanwhile, Barr faces ongoing pricing pressure on most of its 30-plus other contraceptives. And the company hasn't gained traction on a new, generic version of Merck's (MRK) osteoporosis drug, Fosamax.
Downey believes a recent acquisition will help strengthen Barr's position. In late 2006 it purchased Pliva, a Croatian manufacturer of generic drugs, for $2.5 billion. The addition gives Barr a presence in 28 countries, plus the capability to manufacture specialized drugs such as injections and creams.
In the U.S. market, Barr doggedly pursues some of the toughest candidates for generic drugs. Barr scientists have tried for 15 years to make a generic version of Wyeth's menopause treatment Premarin. So far, no company has been able to mimic the mix of proteins in the drug, which is derived from the urine of pregnant mares. "It's a most difficult scientific problem," says Christine A. Mundkur, chief executive officer of Barr's generic division.
Often by taking an aggressive stance in court, Barr wins the right to develop generics before patents on branded drugs expire. Downey, a lawyer by training, picks his targets based on how easily he thinks he can invalidate a drug's patents and how difficult it will be for other companies to manufacture and market it. The strategy recently won Barr generic rights to the contraceptive Yasmin and a long-acting version of Adderall, a treatment for attention deficit disorder.
Downey has been balancing Barr's low-margin, high-risk generic business with acquisitions of branded products. He hopes to build on Barr's strength in women's health by bringing in products to treat pain and cancers afflicting women. There are other areas Downey could explore, but staying narrowly focused lets him control sales costs. "We can reach most of the target physicians with a sales force of no more than 250," he says.
Barr's challenge now is showing Wall Street that the Pliva acquisition isn't a mere distraction. "What's concerning is not that they missed the quarter, it's that they didn't see it coming," says Corey Davis, an analyst for Natixis Bleichroeder. The ever-confident Downey says he has a strategy to improve the distribution of Plan B. And he believes a steady stream of new products will help cushion such blows in the future: "We're not taking our eyes off the prize."
Before it's here, it's on the Bloomberg Terminal.
LEARN MORE