Bluetooth Comes of Age
After a long adolescence, it's ready to make all kinds of mobile maneuvers much easier
By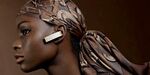 On July 1, California and Washington will become the fourth and fifth states to prohibit driving while talking on a handheld phone. I'm doubtful this will do much for highway safety, because I believe the perils of mixing phones and driving have more to do with the brain than the hands. But it's definitely a boon for Bluetooth, the wireless technology that enables hands-free phone use. For consumers, this couldn't be happening at a better time. After a long and difficult adolescence, Bluetooth has matured into an inexpensive and easy-to-use method of making short-range wireless connections.
Bluetooth isn't just for operating wireless phone headsets, but the capability is now built into nearly all new mobile phones. Headsets come in a staggering variety of styles and sizes, from clunky-but-serviceable models you can buy for less than $25 to tiny fashion accessories that can top $100. They are sold by headset specialists such as Plantronics (PLT), Jabra, and Cardo as well as by such handset makers as Motorola (MOT) and Samsung.
Until recently the biggest objections to Bluetooth were its short headset-battery life and difficulties setting it up. Batteries are no longer much of an issue: Talk time on most headsets exceeds that of the phones, and standby time (when on but idle) often reaches a week or more. Setup consists of getting the phone and the headset to recognize each other, which used to require pressing buttons on the earpiece in mystifying sequences. Most new headsets will try to pair automatically with phones when they are first turned on. The procedure depends on your handset, but it generally is simple.
Test-Driving the Options
My current favorite among the high-end Bluetooth products is the new model of the Jawbone from Aliph (about $130). A number of headsets use digital signal-processing circuits to eliminate ambient noise, but I don't know of any that do it as well as the Jawbone. The latest edition is small and light, with an ear hook that goes on easily even if you wear glasses. The new Jawbone also is much better than the original model at filtering out wind noise, a nuisance when any headset is used outdoors.
A headset is not your only alternative for hands-free automotive use. Many new cars—mostly upscale models, but also a broad range of Ford (F) models that run Microsoft's (MSFT) Sync system—use Bluetooth to link your phone with a built-in microphone and the vehicle's audio system. Features vary, but most provide voice dialing and will automatically mute the stereo when you make or receive a call.
You can get some of the benefits of a built-in system with an add-on Bluetooth car kit. I tried two, a Motorola ROKR t505 (about $85) and Parrot Minikit (about $60). Each clips to your car visor and pairs with your handset to serve as a sort of speakerphone. The ROKR also includes a low-power FM transmitter that can send both phone conversations and music stored on your phone to the car's audio system.
If you have the right 3G phone and either a Bluetooth-ready Mac or Windows laptop, you can pair the phone and the computer for fast Internet access on a cellular network. I've been doing this with Windows Mobile smartphone (a Motorola Q9h) via the AT&T (T) network. It's less convenient than using a built-in 3G modem or inserting one right into the laptop, and it was a bit tricky to set up the first time. Bluetooth isn't standardized on Windows, and I needed to get instructions from both AT&T and Lenovo. But it works well and adds just $15 a month on top of the regular data plan. (AT&T charges about $60 a month for a dedicated modem plan.)
I expect these other uses of Bluetooth to become more popular as the technology grows more widespread. A headset, though, is a good starting place. If you make more than the most casual use of your mobile phone, you really ought to try one.
Before it's here, it's on the Bloomberg Terminal.
LEARN MORE