Telecom's Last Great Growth Markets
Telefónica, Nokia, Ericsson, and other European companies in BW's IT 100 know the future is in emerging markets
Jack Ewing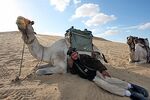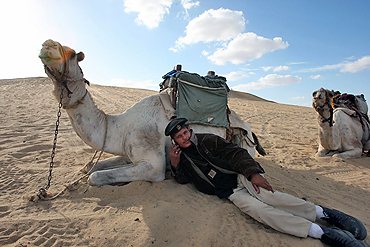 When Deutsche Telekom (DT) agreed on May 14 to pay $5 billion for a 25% stake in Greece's OTE Hellenic Telecommunications (OTE), the German company wasn't just interested in a piece of the Athens mobile market. The real attraction was OTE's assets in fast-growing Eastern European countries including Romania, Bulgaria, and Serbia. OTE's holdings in southeastern Europe make OTE "an important partner," Deutsche Telekom Chief Executive Officer René Obermann said in a statement.
The deal was yet more evidence that emerging markets are where the action is in telecommunications these days. If you want hard data, look no further than the 2008 edition of BusinessWeek's IT 100, the annual ranking of the globe's most dynamic tech companies prepared in conjunction with Standard & Poor's (MHP). Telecommunications companies active in emerging markets—or companies that provide them with equipment or services—account for almost all of the 19 companies from Europe, the Middle East, and Africa that made the IT 100. Examples include South Africa's MTN (MTNJ.DE), which pioneered cell-phone service in Africa, and Egypt's Orascom Telecom Holding (ORTE.CA), which did the same in the Middle East.
Nokia, the Finnish handset maker that is No. 7 overall on the list—the best showing by a European company—arguably created the conditions that have allowed the others to thrive. Early in the decade, Nokia (NOK) began designing handsets specifically for emerging markets. They were affordable and rugged, and able to go many days between charges. That's an important feature in regions where car batteries are often the main source of recharging power.
Lots of Room to Expand
Those handsets in turn helped make it profitable for mobile network operators such as Luxembourg's Millicom International (MICC), ranked No. 32 on the list, to push into markets like the Democratic Republic of Congo or Sri Lanka that are better known for guerilla warfare than text messaging. Business in those risky markets is surprisingly profitable: On Apr. 22, Millicom reported a 78% increase in first-quarter profits to $158 million on sales of $801 million.
What makes these markets particularly attractive is that there is plenty of growth left. Large swaths of rural territory, along with billions of people, still remain out of reach of mobile networks. And the Internet has only just begun to penetrate the developing world. Since PCs remain unaffordable for many people, or simply impractical because of a lack of electric power, mobile handsets will provide the likely entry to the Web for most of Africa and rural Asia. "Like a lot of people who made their first call on a mobile, they will have their first experience with the Internet on a mobile," says Carolina Milanesi, research director, mobile devices, at market-watcher Gartner (IT).
Nokia is already bringing some basic Internet features to its handsets for emerging markets, including the ability to fetch Web-based e-mail. "Think about the next billion customers," says Kai Öistämö, Nokia executive vice-president in charge of devices. "This is how they will first know what the Net is all about. That is a fascinating thought, and a huge opportunity."
Offsetting a Slower Pace at Home
And it's an idea that is not lost on the rest of the industry. MTN, with operations in 21 countries including Botswana, Uganda, Syria, and even Afghanistan, is in talks to sell a 51% stake to Bharti Airtel (BRTI.BO), India's largest No. 1 cellular carrier, though other carriers such as Deutsche Telekom are also reportedly interested in a deal. The deal, if it goes through, may value MTN at $50 billion, according to press reports. It's a safe bet that MTN is not the only emerging-markets telco in the sights of a foreign predator.
For established companies in Western Europe, emerging markets are the best antidote to the slow growth in their home markets. Spain's Telefónica (TEF) ranks No. 14 on the list in part by virtue of its holdings in Latin America, as well as in Central Europe and China. Sweden's Ericsson (ERIC), the world's largest supplier of equipment for mobile networks, didn't make the IT100 this year, but it is also getting most of its growth in Asia, Africa, and Latin America.
Those regions are a high priority for Ericsson CEO Carl-Henric Svanberg, who recently returned from a trip to Africa. In the village of Dertu, Kenya, he witnessed local residents' first exposure to the Internet. Within minutes of firing up a laptop with a wireless Internet connection, a local schoolteacher was searching on Google (GOOG). "For some bloody reason they know about Google," recalls an astonished Svanberg.
That eagerness to get connected—and enjoy the economic benefits of telecommunications—bodes well for the industry. "The data networks will see a major rollout in years to come. It has just started," Svanberg says.
Click through a slide show of the 19 companies from Europe, the Middle East, and Africa that made BusinessWeek's IT 100.
Before it's here, it's on the Bloomberg Terminal.
LEARN MORE