Microsoft-Yahoo, Version 2.0
Carl Icahn is leading a charge to replace the board at the Internet icon and push for a deal
Robert Hof and Jay Greene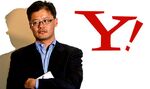 Every day it looks more likely that Yahoo! (YHOO) co-founders Jerry Yang and David Filo will lose control of the company they built into the Net's first iconic brand. Days after they appeared to have dodged an unsolicited $47.5 billion acquisition bid from Microsoft, raider Carl Icahn began buying millions of Yahoo shares, building up a 4.3% stake.
On May 15 he announced plans to replace Yahoo's board in hopes of getting the company back to the negotiating table with Microsoft. Apparently with some success: On May 18, Microsoft signaled renewed interest in Yahoo by jumping back in with a fresh proposal that involves, as one option, taking over Yahoo's search-advertising business.
Investors hungry
Now the sharks are circling. Hedge fund Paulson & Co. bought 50 million shares, and oilman T. Boone Pickens picked up 10 million. A review of Securities & Exchange Commission filings shows at least 10 other hedge funds own Yahoo stock, including Chesapeake Partners and Steven A. Cohen's S.A.C. Capital Advisors, although it's not clear yet if they're backing Icahn. One arbitrageur whose firm has stock estimates that 40% of the company's shares are now held by short-term investors betting Microsoft will buy Yahoo, up from 25% before Microsoft ended talks on May 3.
The growing influence of such investors suggests that Yahoo's days in its current form—and Yang's days as CEO—may be numbered. "Everyone seems to be climbing on the Icahn bandwagon," says Barry H. Genkin, who chairs Philadelphia law firm Blank Rome's shareholder activist practice. The hedge funds didn't return calls or declined to comment publicly.
What these investors want is clear: a deal that bumps up Yahoo stock to at least the $33 a share that Microsoft offered. That's a premium of 20% to the current price. The only way to get there, short of Microsoft merging with Yahoo, is by selling off valuable pieces of Yahoo to raise cash for a special dividend or stock buyback, leaving the remaining operation a smaller force in the online ad business.
Only a matter of time?
One scenario involves Microsoft buying Yahoo's search-ad business, which analysts value at $11 billion to $21 billion. Experts think such a deal, which would head off a search pact Yahoo has discussed with Google, may be more feasible than a full purchase of Yahoo. "A more limited engagement might be a better option," says Roger Barnette, president of marketing firm SearchIgnite. "There's less risk of culture clashes and integration issues."
As part of the search deal, one source says, Microsoft has proposed Yahoo sell off stakes in Asian Internet companies such as Yahoo! Japan and China's Alibaba (SEHK), which analysts value at $10 billion-plus. But without a search-ad business or fast-growing overseas assets, Yahoo would be left largely with online media properties supported by a display-ad business.
So for all of the recent machinations, the three-month-long merger minuet could come full circle. The company founders may want to resist or hold out for more than $33 a share. But the hedge funds and other shareholders will pressure Yang to sell all of Yahoo. Says John Aiken, managing director at Majestic Research: "Most people believe that Microsoft at some point will get the deal done."
Before it's here, it's on the Bloomberg Terminal.
LEARN MORE