Hong Kong's Art Aspirations
The city wants to be Asia's culture capital, and ART HK 08, a glittering event of high-profile artworks and VIPs, may be just the ticket
by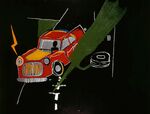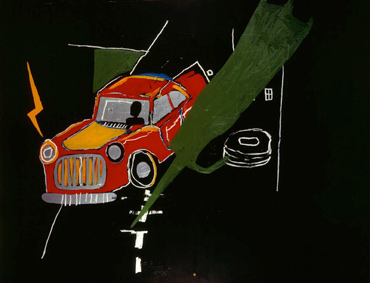 At Hong Kong's convention center overlooking Victoria Harbor, a large crowd gathers around local performance artist Li Wei as he shakes and wriggles in an effort to shed hundreds of mirror shards stuck to his body. Nearby, another Hong Kong artist, Movana Chen, shuffles her way through the crowd wrapped head to toe in a "body container" she knitted from shredded catalogues from luxury retailer Shanghai Tang and ArtAsiaPacific magazine.
When not focusing on Chan, hundreds of VIP guests, clutching flutes of Moët Chandon (LVMH) champagne, roam the floor for a sneak preview of contemporary art from every corner of the world. And in the VVIP section, the very special guests sit on white leather couches, nibbling seared tuna, Thai shrimp cakes, and filo with baked goat cheese, courtesy of lead sponsor Lehman Brothers (LEH).
Welcome to the opening night of ART HK 08, the city's first world-class art fair in more than a decade. Hong Kong officially brands itself "Asia's World City," and it has a lot going for it: superb infrastructure, an extraordinary skyline, beautiful countryside, and some of the best shopping and food anywhere. It has also long been a town whose denizens have unashamedly served Mammon—and the relentless pursuit of material wealth has, to put it bluntly, turned the city into something of a cultural wasteland.
New Wealth Looking for an Outlet
Magnus Renfrew is trying to change that. If Renfrew, the director of the Hong Kong International Art Fair, has his way, the Special Administrative Region may establish itself as a major stop on the global art circuit on a par with London's Frieze Art Fair, Art Basel Miami Beach, and TEFAF Maastricht. After all, there's no shortage of buying power in the region: Hong Kong is the third largest art auction market after New York and London, according to Christie's, the world's largest auction house. Christie's sold $473 million worth of art in Hong Kong last year, compared with $2.67 billion in New York and $2.04 billion in London.
Contemporary artworks from China, Korea, and India have seen meteoric price gains in recent years. And, unlike the U.S., the E.U. or China, Hong Kong has no import taxes on art, making the city more attractive for both collectors and dealers. "It's an ideal location for an international art fair," says Renfrew. "The earth is tipping on its axis, and the economies of Asia and all the new wealth created means people are looking for different ways to spend their money."
Whether Hong Kong is ready to embrace Renfrew's vision will be revealed during the fair, which runs from May 15—18. ART HK 08 features over 600 works from 102 galleries representing 20 countries from the Asia-Pacific region, Europe, and North America. There is $64 million worth of art for sale, including pieces from some of the top contemporary dealers.
Blue-Chip Works
London's Ben Brown Fine Arts is flogging an Andy Warhol silk screen of the 1962 Studebaker Avanti cars worth about $3.7 million, and crosstown rival Marlborough Fine Art is hawking a Francis Bacon work entitled Man at the Wash Basin with a list price of $34 million. There are also works by Damien Hirst, Picasso, and Robert Rauschenberg.
But while such blue-chip works from the West may command the highest prices, Art HK 08 also aims to cash in on the growing demand for Asian contemporary works from India, China, Korea, and Japan. More than 60% of the galleries are from the region, including 12 from Hong Kong and several from Shanghai and Beijing, featuring such hot-selling mainland artists as Zhang Xiaogang, Yue Mingjun, and Xu Bing. Other fast-rising Asian stars include Rashid Rana of India, Haris Purnomo of Indonesia, and Korea's Bae Joon-sung.
Hong Kong's gateway status is a big selling point for Max Lang, who brought works from his eponymous gallery in New York including an oil painting by Jean Michel Basquiat priced at $7.5 million, an oil by Keith Haring, and works by up-and-coming Chinese photographer Cui Xiuwen. "The art world goes where the money goes," says Lang. "There is lots of luxury and affluence, and this is a huge banking center, and high net worth and the art world go hand in hand. This whole area is inordinately wealthy."
A Shopping Mall for Art
Hong Kong isn't the only city in Asia trying to become an art hub. Tokyo hosted a similar fair (BusinessWeek.com, 4/4/08) last month. Shanghai is hosting one in September, and Singapore has one in October. Ben Brown, who runs the Ben Brown Gallery in London and participates in several other fairs in Dubai, Bologna, and Basel, says art fairs like these have become an indispensable part of selling art. "People can't be bothered to visit galleries anymore," says Brown. "It's like going to the supermarket vs, the butcher. It's a one-stop shopping mall."
But it's a shopping mall with cachet. Fair organizers say they aren't expecting ART HK 08 to turn a profit in its first year, and see their mission as educational as well as commercial. "Hong Kong's reputation as a cultural desert is both fair and unfair," says ART HK 08 adviser David Tang, the Shanghai Tang founder, who has the city's finest collection of contemporary Chinese art. "We hope it will make the Hong Kong community more artistically conscious."
That may take some doing in a town where on an average day the local branch of Madam Tussaud's receives more visitors than the Hong Kong Museum of Art. Renfrew hopes ART HK 08 will attract about 15,000 visitors willing to pay the $18 cost of admission, with lower prices for students.
First Step in Educating the Public
Hong Kong's political and business leaders are slowly coming to recognize that it is in their own interests to support Hong Kong's cultural aspirations. Aware that the arts play a big part in the quality of life and could improve the city's ability to attract and retain the best talent, the Hong Kong government early this decade designated a large plot of reclaimed land alongside Victoria Harbor as a new cultural district, following a master plan by British architect Richard Rogers.
Museums such as New York's Guggenheim and Paris' Pompidou expressed interest in teaming with local property developers to open branches there. However, after he took office in 2005, Hong Kong Chief Executive Donald Tsang scrapped the controversial proposal—opposed by many locals who accused the government of making too many concessions to the developers—sending planners for the district back to the drawing board.
So while the art fair is important, Hong Kong's ability to establish itself as a cultural hub depends largely on what will happen the other 360 days of the year in the city's growing number of private galleries. "People in Hong Kong have been trying to address the commercial desire of the market and don't take the higher road to educate the public," says Joanne Ooi, co-owner of Ooi Botos Gallery, which launched during the fair. "I am hoping to guide the market and show what it means to run an art gallery properly."
Before it's here, it's on the Bloomberg Terminal.
LEARN MORE