The Perils of Going Public
An IPO lends a certain cachet. But it also can lead to fatal grow-or-else pressures from Wall Street
Dean Foust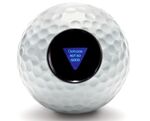 When Ely Callaway took his eponymous equipment company public in 1992, it was a signal event for the golf industry. For Callaway himself, a feisty 72-year-old who years earlier had been pushed out of his job as president of a prominent textile company, the successful offering served as a redemption of sorts. And with Callaway Golf's (ELY) stock up more than eightfold in the first years after the deal, the offering convinced plenty of other entrepreneurs that Wall Street was the road to riches.
But for many of those entrepreneurs—and their investors—becoming a public company has been the equivalent of taking a header into a lake in a golf cart. In the years since Ely's big strike, the number of golf businesses that have flourished on stock exchanges can be counted on one hand, and the number that have fizzled out either on the way to or after an initial public offering are legion: Orlimar, TearDrop, Natural Golf, and Coastcast, just to name a few. Even among survivors, the returns haven't been stellar. In the past seven years the companies in the BusinessWeek/Golf Digest Golf-Stock Index have declined an average 15.5%, vs. the 10.9% gain recorded by the broader Standard & Poor's 500-stock index during the same period.
"CEMENT SHOES"
Moreover, while investors once clamored to buy into such hot IPOs as Adams Golf (ADGF), the stock market's appetite for the industry has waned. One leading analyst who helped take Natural Golf public in 2003 says he and his firm's investment bankers now discourage most golf entrepreneurs who approach them. "We tell the vast majority of them no, no, and no,'" says Casey Alexander, an analyst at New York-based Gilford Securities who holds Callaway in a fund he manages. "Most of the time, investing in the golf industry is akin to sinking your feet in cement shoes, and why would I do that to my clients?" No less than Jack Nicklaus has called his decision in 1996 to take public his course-construction company, Golden Bear Golf, "the biggest mistake I ever made." Nicklaus reacquired Golden Bear four years later amid accounting irregularities committed by the managers he'd hired.
What's making life so hard for public companies is the same challenge affecting the broader industry: The number of golfers and of dollars spent on the sport has been virtually flat since the start of the decade. So for companies to boost their profits and stock price, which is an imperative for any CEO who wants to keep shareholders happy, they must expand overseas or steal market share from rivals at home. That, or resort to creative means to book sales: As recently as the 1990s, struggling companies at risk of not hitting projected profits often would offer retailers incredible bargains on equipment, but only if they made orders and took delivery before the end of the quarter.
"At the end, my joke was that if you bought anything before the end of the quarter from [one company], you paid too much," says Leigh Bader, owner of the 3balls.com retail site and the PGA National Merchandiser of the Year in 1995 and 2001. Bader also recalls that during the 1990s, another struggling equipment maker called and asked to store 1,000 sets of irons in his warehouses, with no money changing hands.
Bader says at first he agreed, taking the move at face value, but as the year dragged on he began to wonder whether the company—which he won't identify—requested he take receipt of the irons so it could record the maneuver as a sale (a borderline practice at the time known as "channel stuffing"). After a year, "I called them and said they had a week to pick them up or we were putting them outside the building and they could sit in the rain," Bader says.
Such practices are rare these days because of post-Enron reforms designed to cut down on the accounting games companies can play. Management teams have been beefed up, with one leading company recruiting from the likes of Procter & Gamble (PG) and Unilever Group.
The shift toward going public has created ripple effects throughout the industry. To present shareholders with higher revenue even as the market remains flat, companies have to figure out how to persuade the 13 million golfers who account for 91% of equipment spending to buy more. And that has meant constantly refreshing their product lines with new-and-improved models. "Golf has become just like the fashion industry," says Hayley Wolff, a senior analyst for New York-based Rochdale Securities who has a "hold" rating on the two golf stocks she follows, Callaway and retailer GolfSmith International. "A hot driver used to last four years, then two years. Now it's down to one year—or less."
Experts say these grow-or-else pressures, coupled with U.S. Golf Assn. restrictions on innovation and consumer fatigue with technology, have also helped contribute to a number of high-stakes patent-infringement suits filed by companies hoping to extract royalties or hefty settlements from rivals. At the moment, Callaway has a suit against Acushnet over its ball patents, and Acushnet filed counterclaims against Callaway over clubhead patents. TaylorMade and Callaway sued each other over ball and driver disputes before settling last December. And Bridgestone Sports reached a settlement last fall with Acushnet that includes back-license fees, plus future royalties on the sale of some of its ball lines.
To be sure, some industry executives believe there are benefits to going public, not least that it allows entrepreneurs the chance to enjoy a payday for the years of toil involved in building a successful company in a cutthroat business. Going public also provides companies with a certain cachet and profile that many private outfits lack. And make no mistake, Wall Street has shown a soft spot for hot golf companies: Ely Callaway famously joked that the reason his stock performed well was that so many analysts and professional money managers were avid golfers.
BUYOUT FEVER
On the other hand, some CEOs of public golf companies lament the high costs of complying with the accounting reforms. And they say having to disclose financial results—everything from margins to receivables—is one step short of revealing trade secrets to their mostly private rivals. "There are a lot of questions from shareholders that I'd like to address on our [quarterly] earnings calls, but I usually just say I can't comment for competitive reasons,'" says Peter Mathewson, CEO of Aldila, a Poway (Calif.) maker of golf shafts. "We're the only public company in our segment, and that creates a disadvantage."
And if your company stumbles, delivering earnings for several quarters that are below the Street's expectations, you can expect an opportunistic hedge fund manager or buyout firm to pounce and demand a breakup or sale to boost shareholder returns. That happened to Callaway. After a string of poor results in 2005, the company received two separate offers from buyout groups led by Bain Capital and Thomas H. Lee Partners. In both instances, Callaway rebuffed the offers, and in the end the firms "found something else to focus on," notes Callaway CEO George Fellows. And though the Callaway board's belief that a turnaround was at hand now looks prescient—the company swung from a $10 million loss in 2004 to a $54 million profit last year—its stock remains stuck in the mid-teens, or roughly where it was at the time of the bids. If Callaway can't get more love from Wall Street, it could find itself in private hands once again.
Back to the Golf for Business and Life Table of Contents
Before it's here, it's on the Bloomberg Terminal.
LEARN MORE