India Plays Catch-Up in Africa
Giants in telecom and pharma, among others, are sinking big money into the promising market
By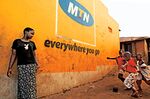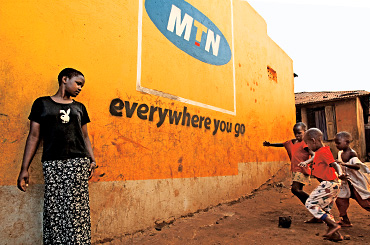 As Chinese companies have snapped up oil and mineral rights across Africa in recent years, India has been slower on the uptake. Last year, China's two-way trade of $55 billion with Africa was more than double its big Asian rival's. Now India is trying hard to catch up.
In April, Prime Minister Manmohan Singh hosted a summit in New Delhi to boost ties with Africa. And Indian companies are ramping up their dealmaking on the continent. "Africa has emerged as an important partner, as a market for our goods and services [and] a vital element in our quest for energy security," says Navdeep Suri, India's consul general in South Africa.
Now India's No. 1 cellular carrier, Bharti Airtel, is in talks to buy a 51% stake in MTN Group, Africa's largest mobile player. If the $20 billion deal with the South African company goes through, it will create a cellular network with 130 million subscribers. "India and Africa have similar markets, value systems, levels of development," says Sunil Mittal, chairman of Bharti. "Emerging markets make sense for us."
Especially markets in Africa, where connections to India run deep. African traders have long plied the waters off India's west coast, and British colonial administrators imported Indian labor to build Africa's railroads (later they held midlevel management posts). Africa now is home to 2 million Indians. Periodically many have been expelled and harassed; last year two Indians were lynched in Uganda. But that's not stopping the drive. "India has been too married to the West recently, and now it's ready to reclaim its historical relationship with Africa," says Nimisha Madhvani, Uganda's ambassador to Delhi, whose family has lived in Africa for four generations.
Some of India's biggest names are betting on Africa. Pharmaceutical player Cipla on June 9 will start making treatments for HIV and malaria at a new $32 million plant on Kampala's outskirts. State-owned oil giant ONGC has fields in Nigeria, Angola, and Sudan. Privately run Vedanta Resources is investing $1 billion to double the capacity of Zambia's biggest copper mine. That could boost Zambia's gross domestic product significantly, says Kuldip Kaura, Vedanta's CEO. "The Indians are making a comeback, and they are very welcome," says Frederick Mutebi Kitaka, finance director of Quality Chemicals, Cipla's Ugandan partner.
A few Indian companies have been in Africa for decades; Tata vehicles can be seen everywhere on Africa's roads. Still, for years most focused on the Indian market and exporting to the West. But with India's government extending diplomatic support and loans to Senegal, Mali, and other African nations, companies are making their move. "If we don't step in today, we will lose a huge market 15 years from now," says Malvinder Mohan Singh, CEO of drugmaker Ranbaxy Laboratories, which operates throughout Africa.
Given the hassles at home, Indians are unfazed by Africa's corruption and red tape. Both regions have large, illiterate, poor populations. Both need frugal companies and cheap products. Indian outfits also provide much needed factory training, while the Indian government invites 15,000 African students to its institutes and trains 1,000 of its civil servants each year. Says Syamal Gupta, chairman of Tata International, India's largest private investor in Africa: "Africans see India as an alternative development model."
Before it's here, it's on the Bloomberg Terminal.
LEARN MORE