Franklin Resources: A Wise Buy
The wealth management giant, unjustly punished during the credit crunch, sees solid growth. Savvy pros are snapping up the shares
by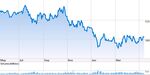 Editor's note: Gene Marcial's May 12 piece on Yahoo's attractive valuation appears to have struck a chord with investors, including Carl Icahn, who was reported on May 14 to have purchased shares in the Internet giant with a view toward gaining seats on the company's board. Marcial shares the Street's hottest stocks with BusinessWeek.com readers three times a week in Gene Marcial's Stock Picks.
Franklin Resources (BEN) is starting to attract investors looking to snap up bargains in the beaten-down financial sector. Trading at a high of 145 a share on July 17, 2007, the stock tumbled to as low as 83 on Mar. 17, 2008—just days before the subprime mortgage meltdown savaged the stock market. Some counterintuitive value investors who spotted Franklin as a bargain and bought the bruised shares at the time reaped huge profits, because by May 13, the stock had rebounded to 102—and could move even higher.
The global credit crisis sparked by the subprime calamity placed America's major banks under siege, driving down their stocks to multiyear lows. In fact, the devastation was almost universal. So it was predictable that even nonbank financial stocks would get hit, including Franklin, one of the world's largest asset managers serving institutional and retail investors, including high net-worth individuals.
In the case of Franklin, its broad mix of assets under its management is quite impressive. Its investment products are distributed under five widely known names: Franklin, Templeton, Mutual Series, Bisset, and Fiduciary Trust. About 34% of the stock is owned by board members, officers, and management. Above all, Franklin's fundamentals are sound. Its five-year compounded yearly revenue growth rate is about 20%, and pretax profits advanced some 35% during the same period.
Savvy Investors See Opportunity
With Franklin's assets under management on the rise, to $617.5 billion as of Apr. 30, 2008, from $591 billion at the end of March, its stock should have remained buoyant. But it hasn't. The weak economy combined with the volatile stock market spooked many investors, dousing cold water on Franklin's stock.
Investors appeared to disregard Franklin's strengths. Amid the recent weakness in the shares, some savvy investors saw an opportunity. "Indeed, we bought shares when they got knocked down," says Richard Helm, portfolio manager at Cohen & Steers Dividend Value Fund. "We were underweighted in financial stocks in 2007, but started buying some of them later in the year after they declined sharply, as was the case with Franklin." Franklin is one of the nonbank financials he favors, in part because of its great franchise and global footprint. Franklin's strong brand and wide array of financial products and services allow it to attract more assets.
Its strong international platform, in both products and distribution, enables it to benefit from increasing flows of cash into international funds, notes Helm. The company itself generates strong cash flow, and although the dividend yield is not high, the company has a strong dividend growth history, which Helms look for in companies. Franklin's payout has grown by an average of 19.3% per year over the past five years. Franklin increased the quarterly dividend 33% in 2008, from 15¢ a share to 20¢, and the company is expected to continue boosting its payout at a percentage rate in the mid-teens over the next few years, predicts Helm.
And the fact that Wall Street isn't all that excited about Franklin makes it a perfect contrarian play. Things should get better because as the economy starts to recover and fear about financial stocks recedes, global asset managers such as Franklin will thrive once more, as investors place their money in the hands of the nation's giant wealth-keepers.
Before it's here, it's on the Bloomberg Terminal.
LEARN MORE