Sprint: Still a World of Pain
The mobile-phone giant's planned turnaround may involve selling off assets to comply with lenders' agreements
Spencer E. Ante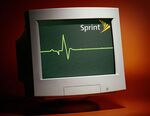 The customers kept fleeing, revenue fell, and the losses grew, but Sprint Nextel CEO Dan Hesse says the wireless company is starting to make baby steps in its Sisyphean turnaround. "We are acting quickly and decisively to improve our performance," said Hesse during a conference call on May 12 after the company's first-quarter earnings report. But, "as I said [three months ago], the turnaround will take many quarters."
The nation's third-largest cell-phone company said its customer base shrank by more than 1 million during the first three months of 2008. Even worse, those customers who haven't left are spending less each month. All told, the first-quarter results came in shy of analyst forecasts for both revenue and net loss.
Sprint (S) also warned that it might have to sell off some "noncore assets" or take other measures to remain in compliance with financial covenants with lenders. But that won't mean, Hesse asserted, getting rid of the Nextel business, as suggested in recent news reports.
Stressing Service
The plan, says Hesse, is to focus on improving Sprint's widely criticized customer service. And on that point, there were two positive notes in the first quarter: Hesse said the company was resolving problems on the first call to customer service at the highest rate since the Nextel merger in 2005. He also said the integration of the Sprint and Nextel billing systems, a source of chronic pain for employees and customers, is now "materially complete" and "getting positive feedback from the front lines."
After the quarterly update, Hesse's second since he took the helm in December, Sprint's battered share price sagged 1.5%, to 9.24, despite a strong day for Wall Street. "This is going to take a long time," says James Moorman, an analyst at Standard & Poor's. "It's a big ship to turn around. But it is going according to plan."
Sprint's declining fortunes underline the importance of success in a high-speed wireless joint venture with Clearwire (CLWR) announced on May 7. The venture will build a next-generation network based on so-called WiMax technology using $3.2 billion in backing from a consortium that includes Intel (INTC), Google (GOOG), Comcast (CMCSA), and other cable companies. Sprint, which contributed billions of dollars worth of wireless airwaves to the venture, will own the largest stake, with 51%. The speedier mobile Internet access delivered by the new network could give Sprint a badly needed jump on AT&T (T) and Verizon Wireless, the two rivals that have benefited most from Sprint's pain.
No Nextel Sell-Off
As Sprint was finalizing the Clearwire deal, media reports speculated that the company was considering a sale of Nextel, which once boasted the industry's most loyal and valuable customer base. But Hesse struck down that speculation, noting that such a spin-off would carry big technical complexities. "We're working aggressively to reinvigorate Nextel Direct Connect," Hesse said, referring to the novel walkie-talkie service that had long set Nextel apart until users began encountering reception problems and clogged networks. "We are committed to our [Nextel] customer base," Hesse said, though he added, "nothing is off the table completely."
Some analysts say that keeping Nextel means that Sprint is less likely to merge with another player. On May 5, The Wall Street Journal reported that T-Mobile parent, Deutsche Telekom (DT), was weighing a bid for Sprint. T-Mobile USA, a distant No. 4 in the industry, with 28.7 million subscribers, would catapult into the top three by merging with Sprint. But the two carriers' technologies are incompatible, a challenge painfully illustrated by the disastrous Sprint-Nextel combination. A sale of Nextel would have made such a merger more appealing to the German telecom giant. "I think it looks less likely now," says S&P's Moorman.
Either way, Sprint has a deep hole to pull itself out of. First-quarter revenues declined 8%, to $9.3 billion, as the company lost $505 million, more than twice the loss suffered in same period last year. Sprint ended March with 52.8 million users on its network, a decline of 1.09 million overall that included the loss of 1.07 million monthly subscribers who tend to have higher bills than so-called prepaid users. Churn, or the share of customers who close their accounts each month, rose to 2.45%, up from 2.3% the previous quarter.
About the only good thing you could say about the quarter, wrote Bank of America (BAC) analyst David Barden, was that some of Sprint's numbers beat Wall Street's dampened expectations. For his part, Barden was expecting Sprint to lose 1.15 million subscribers. Sprint also reported $2.01 billion in earnings before interest, taxes, depreciation, and amortization, slightly above Barden's EBITDA estimate of $1.89 billion.
But the credit problems are a new wrinkle. When asked what assets Sprint might sell to improve its credit position, Sprint Controller William Arendt said: "I'd like to hold off until we get probably closer to our second quarter earnings release."
Debt Negotiations
Debt agreements often require companies to maintain certain levels of profitability and financial health. As a result, Sprint may need to take steps so it won't be forced to pay down its debt more quickly. Alan Arden, a credit analyst at S&P, says Sprint has a $6 billion revolving credit agreement that stipulates the company's ratio of debt to operating profits cannot exceed 3.5, well above Sprint's current ratio of 2.65. But with Sprint's profits shrinking, Arden says Sprint's management is "obviously concerned." Still, some analysts say a bank is unlikely to force Sprint's hand and make it repay the $2.5 billion it recently drew on the credit facility. The more likely option, says Arden, is that the banks negotiate a waiver or amendment to their agreements. But that won't come without a cost. "They would have to pay some fee, in the form of a higher interest rate or a one-time fee," says Arden. "It could potentially be a serious issue."
One possibility may be to sell the company's Boost Mobile brand, a wireless service targeted at the youth market. Sprint has been trying to reduce the number of its customers with lower credit quality, a perennial challenge among young consumers. Plus, Boost is encountering headwinds as its starts to offer an unlimited calling option. In the most recent quarter, Boost lost 200,000 subscribers, badly missing Barden's forecast for a gain of 60,000. And Boost's revenues were flat.
In closing, Hesse kept to his realism theme, stressing that there is more pain to come. Subscriber losses, he said, will continue, albeit with a "marginal" improvement over the first quarter. The decline in average revenue per customer is not expected to subside. And as a result, Hesse expects to see operating income decline in the second quarter. But if all goes as planned, Sprint will generate positive cash flow again by the end of the year.
Before it's here, it's on the Bloomberg Terminal.
LEARN MORE