Yahoo: A Bigger Bargain Than Ever
Shares have slipped well below Microsoft's buyout price, and that presents a great opportunity for investors, says BW columnist Gene Marcial
by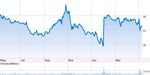 The Street has turned against Yahoo (YHOO) since Microsoft's May 4 announcement that it would walk away from its proposal to buy the Internet giant. Don't let that mislead you. Yahoo is more attractive now than ever, especially in terms of its stock valuation. And it isn't necessarily the end of Microsoft's desire to rope in Yahoo, or Yahoo's desire to be roped. Yahoo co-founder and Chief Executive Officer Jerry Yang has said in plain words that he is still open to a deal with Microsoft.
In the meantime, certain catalysts could heat up Yahoo's stock: Yahoo may do a deal with Google (GOOG) or with Time Warner's (TWX) AOL, it could take more aggressive moves to entice Rupert Murdoch, chairman and CEO of News Corp. (NWS) to take another look, and—likeliest of all —Microsoft could come back with an offer that pleases both sides.
Larry Haverty, portfolio manager at Gabelli Global Multimedia Trust, which owns shares in both Yahoo and News Corp., is sure that a Yahoo-Microsoft deal will ultimately get done. He believes it is the only way the two companies could compete with Google in the huge online advertising market.
Stock Is Likely to Drop More
On May 4, Microsoft abandoned its offer to buy Yahoo, one of the world's largest providers of Internet services. Yahoo's stock took a hit as a result of Microsoft's exit (BusinessWeek.com, 5/6/08), and traded at $25 on May 9—down some 26% from its 52-week high of $34.08 on Oct. 29, 2007. But investors should look at it this way: Microsoft values the company at no less than $47.5 billion, or $33 a share. There are unconfirmed reports that Microsoft had even upped the ante to as much as $35 a share. Yahoo's stock bumped up to $28 on Feb. 1, 2008—the day after Microsoft made its unsolicited offer—from 19 on Jan. 31.
When Microsoft yanked its offer, however, Yahoo tumbled, to $24. The stock is apt to drop even more, as investors increasingly come to the conclusion that Microsoft is out for good and has totally abandoned its quest for Yahoo. Such a perception among investors could cause the stock to slide back to $19, or lower.
But therein lies the opportunity. The more Yahoo slips in price, the more undervalued it gets. And that makes Yahoo a more alluring target to potential suitors, including Rupert Murdoch—and, yes, Microsoft.
Deal With Google Could Be a Blessing
Nobody should count out the possibility that Microsoft could come back—with the same offer of $33, or slightly better than $35 a share. A Web-advertising partnership with Google or AOL, an alternative that Yahoo is considering, isn't much favored by most shareholders and analysts. Any such venture, they argue, would only relegate Yahoo to second-class status in the Web advertising business.
But some pros believe a deal with Google could be a blessing. "Although a Yahoo-Google search partnership is not a certainty, we believe the likelihood of a deal is high given the need for Yahoo to deliver performance in the near term," says Jim Friedland, an analyst at investment firm Cowen & Co. (COWN).
A deal would likely provoke regulatory scrutiny, but he thinks it eventually would be approved. A Yahoo-Google partnership, figures Friedland, could boost 2009 EBITDA by 32%. The partnership "could improve Yahoo's monetization rate by about 50%, resulting in an estimated increase in 2009 owned and operated search revenues from $1.5 billion to $2.3 billion," he adds.
Still Some Skeptics
In the meantime, Yahoo chief Yang is now compelled to ratchet up his efforts to win back the faith of shareholders by reassuring them the distraction created by Microsoft won't throw the company off course, and that his goal to spur the company toward fast organic growth is intact. Winning the trust of shareholders and investors at this point would be a huge positive for the stock.
Why then do some analysts think Yahoo's stock is on its way to the cellar? The takeover premium that supported the stock's high price will continue to erode as more investors come to the conclusion that Microsoft is gone for good, argue these skeptics.
"Shareholders should sell their shares as the company will face not only numerous lawsuits but also face increased competition. The lawsuits are likely to decrease earnings-per-share throughout the second half of the year, eating away at the cash the company has on hand," says Brian Bolan of Jackson Securities, who downgraded Yahoo to a sell from a hold.
The Burden of Proof
There is no doubt that Microsoft CEO Steve Ballmer and his team did their homework in assessing Yahoo's worth. So its valuation of Yahoo enjoys credibility among many investors. A lot of things—positive things—could happen at Yahoo that would push up its stock to the $33-$35 level. Yang kept telling Ballmer that Yahoo was worth $38 a share. Now he has to prove to everyone that his valuation is realistic and justifiable.
For Yang, that's Job No. 1. Rest assured, he will try to boost the stock's valuation at almost any cost. Otherwise he faces the possibility of an effort by some big stakeholders to oust him. Microsoft initially offered to buy Yahoo at $29 a share, and then upped that to $33, a 12% increase, on May 2.
Of course, a lot has happened in just one week. On May 9, Yahoo was trading at $25 a share. At that price, the stock is a roaring buy. And if the price slips some more, investors have an attractive opportunity to boost their holdings, or to jump into Yahoo's big tent.
Before it's here, it's on the Bloomberg Terminal.
LEARN MORE