When Small Biz Can't Get a Loan
With lending tight, more entrepreneurs are turning to controversial "merchant cash advances"
Brian Burnsed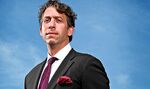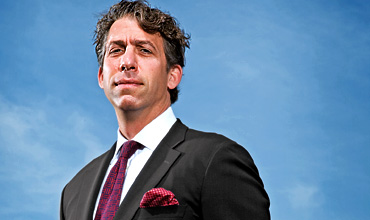 While most financial-services firms are floundering, those that specialize in so-called merchant cash advances are thriving. That's a mixed blessing for entrepreneurs who increasingly are turning to these sources for quick cash: Their money can come with a high price tag.
Like regular lenders, merchant cash firms dole out a lump sum. But rather than requiring that borrowers make a fixed payment at a specific interest rate, these companies collect a piece of a merchant's total credit-card sales each month—via the credit-card processing service—until they recoup the total amount plus a premium.
Merchant cash advances have been around for roughly a decade. But with big banks in full retreat from lending, more small business owners are seeking help from the likes of AdvanceMe, AmeriMerchant, and hundreds of other companies and independent contractors that offer such advances. The size of the industry jumped 50% in 2007, to around $700 million.
VULNERABLE BORROWERS
This type of financing, though, is controversial. Traditional lenders follow state guidelines, known as usury laws, that limit the interest rates they can charge borrowers. Florida, for example, caps the rate at 18%. Merchant cash advances are defined as the "purchase and sale of future credit-card receivables" rather than an actual loan. That exempts the advances from the usury laws. For example, a merchant cash advance where the firm charges fees of 33% of the principal during a 7-month repayment period is akin to taking out a loan at an annualized interest rate of more than 50%. "It's a very expensive form of credit," says Marc Abbey, managing partner of First Annapolis Consulting.
The industry, including AdvanceMe and AmeriMerchant, defends its practices, saying it provides a critical financial lifeline. "Where would these businesses be if this industry didn't exist?" says David Goldin, CEO of AmeriMerchant. And for some entrepreneurs, such advances can be more flexible than a loan. If sales drop, repayments on a merchant cash advance usually fall, too. Arlene Y. Weston has used three cash advances since 2001 to expand Maroons, her Caribbean restaurant in Manhattan, from 27 to 100 seats: "I would recommend a merchant cash advance to [others] if they can afford it."
That's not always the case. Some players may include a so-called balloon date in a deal, which gives them the right to collect the full sum after a specific period even if sales have slipped. Others will raise the percentage they collect without informing merchants.
Restaurateur Harry Coley, who owns Wild About Harry's, a hot dog and frozen custard shop in Dallas, knows about the pitfalls. When he needed cash in 2005, he turned to AdvanceMe, which gave him $28,000 in exchange for $42,000 of his credit card transactions. Coley filed for bankruptcy six months later, but AdvanceMe continued to divert 20% of sales. After he sued in a Texas bankruptcy court, AdvanceMe, which maintains it has the right to collect if a bankrupt company is still in business, settled for $15,000. "It's in nobody's interest to provide more capital than a merchant can support," Glenn Goldman, CEO of AdvanceMe's parent Capital Access Network, says of the industry. Coley, whose business is now on firmer footing, says: "There might have been a smarter way to [obtain financing]."
Before it's here, it's on the Bloomberg Terminal.
LEARN MORE