Veteran Managers, Nimble New Funds
Veteran Managers, Nimble New Funds
By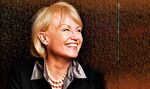 It takes an experienced hand to navigate today's turbulent markets. But if you're looking for a mutual fund that will see you through the morass, don't just look at funds with long track records. Often these are victims of their own success, having become so popular that their asset levels are bloated. As a result, managers may not be able to maneuver portfolios nimbly enough to sidestep downturns and may also miss out on potential buying opportunities.
A better strategy may be to buy a new fund launched by an old hand. Many veterans who have long overseen private and institutional money successfully are diversifying and building their brands by launching retail funds.
Consider, for instance, Prospector Funds in Guilford, Conn., which manages $3.5 billion, primarily for two institutional clients. Launched in September, 2007, its two retail funds, Prospector Capital Appreciation (PCAFX) and Prospector Opportunity (POPFX), have only a combined $17million. The managers, however, have a huge amount of experience. John D. Gillespie founded Prospector Partners in 1997 and manages the stock portfolios of OneBeacon Insurance (OB) and White Mountains Insurance, which has a long-term association with Warren Buffett's Berkshire Hathaway. (Gillespie is a director of White Mountains.) Prior to founding Prospector, Gillespie worked for Buffett's Geico as a senior financial analyst and was a manager of several T. Rowe Price (TROW) funds.
Gillespie's co-managers are equally impressive. Richard P. Howard, lead manager of Prospector Capital Appreciation, headed up T. Rowe Price Capital Appreciation from 1989 through 2001 and was an analyst with the fund from its 1986 inception. During his tenure, the fund had one down year, a 1.3% drop in 1990. Kevin R. O'Brien, who heads Prospector Opportunity Fund, worked for Neuberger Berman from 1996 through 2003, co-managing Neuberger Berman Genesis, a top-performing small-cap fund.
Some managers accept losses as long as they beat a benchmark, but avoiding any declines is Prospector's first priority. It pursues "absolute," rather than relative, returns. "We've never had a down year in any of our investment products since we started the firm in 1997," says Gillespie.
Capital Appreciation's Howard pursues a strategy similar to one he created for T. Rowe Price, buying stocks of any size trading at a discount to what he thinks a smart buyer would pay in an acquisition. He combines those with convertible bonds to dampen portfolio volatility. The fund now has 30% in such bonds, and its largest holding is electric utility stock Mirant (MIR), which Howard says will see rising cash flow due to greater demand for electricity. At Opportunity, O'Brien focuses mostly on small- and mid-cap companies able to fund their own growth. He likes UST (UST), which has a 90% share of the smokeless tobacco market.
"WE LOOK EVERYWHERE"
Absolute returns are also the focus of the $100million Utopia Core Fund (UTCRX). The fund opened at the start of 2006, but manager Paul H. Sutherland has been investing for private accounts with about $700 million in the same value-oriented style for more than a decade. Over the past 10 years the average return of those accounts has more than doubled that of the S&P 500 with considerably less downside. In his worst year, 2002, Sutherland lost 6.7% to the market's 22% slide. (As with all the funds in this article, expenses fall near the average for its fund category.)
Utopia has a wide-ranging mandate. "We look everywhere for opportunities," says Sutherland. It's not uncommon to find Treasury bills alongside Asian real estate investment trusts (REITs) and short positions that bet on a falling stock price.
)
Utopia has a wide-ranging mandate. "We look everywhere for opportunities," says Sutherland. It's not uncommon to find Treasury bills alongside Asian real estate investment trusts (REITs) and short positions that bet on a falling stock price. In general, Sutherland looks for stocks with low price-to-cash-flow ratios and often high dividend yields. "Everything's worth something at the right price," he says. Last year the fund had few financial services stocks and was shorting mortgage lenders like Countrywide Financial (CFC). Now it has more than 10% in financial services. "Investors have thrown the baby out with the bathwater in some cases," he says. "We like insurance stocks like Old Mutual, which has a 6% dividend yield and significant free cash flow."
BEST DEFENSE
Investors typically don't associate defensive strategies with high-powered growth funds, but Edgewood Growth is a noteworthy exception. The six co-managers of the $250million fund hold 22 large-cap growth stocks and trade around those core positions so that the cheapest stocks always have the heaviest weightings. "While Apple (AAPL) and Google (GOOG) were very good investments for us last year, we cut our positions in half at the start of this year as they became too highly priced," says co-manager Larry Creel. Then, when the stocks fell back, they bought again. Creel estimates such trades may have saved the fund as much as nine percentage points of potential losses this year. Edgewood Management's private accounts, run in the same style as the fund, delivered a 5.7% annualized return over the past decade, compared with the 1.3% of its benchmark, the Russell 1000 Growth Index, and 3.5% for the S&P 500. Since the firm created its strategy in 1987 it has earned a 12.6% annualized return.
Edgewood's democratic team approach is perhaps its most unusual feature. Each manager covers specific stocks, but all six vote on whether a stock enters or leaves the fund—with one big exception. If a stock a manager covers has two subpar earnings reports or lags its industry, he loses his vote on that stock. "If you've followed a stock too long, it's harder to admit your mistakes," says Creel. "It's human nature to have pride of ownership and become defensive when your decision-making is questioned." Managers who've made a mistake traditionally wear a dunce cap on Edgewood's trading floor the day they lose their vote. "I've had to wear it a few times myself," Creel laughs.
Perhaps the place where risk control counts most is in volatile small-cap stocks. Until recently, only institutional investors had access to small-cap funds managed by highly regarded value manager Susan M. Byrne. (Retail investors have had access to Byrne through the large-cap GAMCO Westwood Equity Fund.)
All of that changed when she launched the WHG SMidCap Fund (WHG) at the end of 2005 and the WHG SmallCap Value Fund last year. (The two funds hold less than $100 million.) She has quite a track record: Since she started running money in the small-/mid-cap style for private accounts in 1997, she has delivered a 15.7% annualized return, compared with 9.7% for her Russell benchmark. Results for the small-cap value strategy are also impressive.
Although a value investor, Byrne does not subscribe to the traditional value approach. "We look at a company's free cash flow as opposed to whether its assets can be sold off at a particular price," she says. "What's the value of a company with an asset that nobody wants? We want to see profitability." Byrne is on the lookout for self-financing companies. "We're finding a lot of value in tech," she says. "We like software and IT service companies with businesses that are cash-generating machines. We're trying to avoid companies that need to borrow money to make money, so we're de-emphasizing financial services and consumer stocks." Current favorites include Sybase, Perot Systems (PER), and CACI International (CAI).
Similarly, the managers at Aston/River Road Small-Mid Cap Fund have value roots but aren't deep-value loyalists. James C. Shircliff, the company's chief investment officer and co-manager of the fund, helped found the highly regarded Longleaf Partners Small-Cap Fund in 1989 and worked for Longleaf as director of research. Lead manager R. Andrew Beck explains the fund's thinking: "Deep-value investors inevitably end up with a lot of problem stocks, which leads to volatility in returns. Then you need big gains to offset big losses."
It's hard to argue with the results. The $88 million small-/mid-cap fund only launched last year, but the company has run small-cap money in a similar style for private accounts since 1998. They've delivered a 12.8% annualized return, vs. 8.1% for the Russell 2000 Value Index, and did so with less volatility.
Before it's here, it's on the Bloomberg Terminal.
LEARN MORE