Is Your Kid Covered?
Insurers make big profits from college students, but some families are left with huge bills
By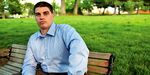 In fall 2006, Ralph Giunta Sr. decided to buy his son Ralph Jr. a practical birthday gift: health insurance. The father, who owns a small financial-services company that lacks an insurance plan, phoned Palm Beach Community College, where his son was on the dean's list. The Lake Worth (Fla.) school recommended a policy provided by MEGA Life and Health Insurance, whose student business was acquired in late 2006 by giant UnitedHealthcare. Giunta wrote a check for $1,044 for one year. "They assured me he was well covered," he says.
Six out of 10 colleges and universities now recommend specific health insurance plans for their students, and three of 10 require them. But as the Giuntas discovered, many of the policies turn out to be scanty at best, and inferior to comparably priced alternatives. This can leave families exposed to crippling medical bills they thought they'd protected against. Insurers, meanwhile, have found that the student market can be quite profitable.
Ralph Giunta Jr. knew something was wrong in March, 2007, when the photography major and avid skateboarder felt pain in his legs and feet. Then 19, he lost all feeling in his lower extremities and was rushed to the hospital. The diagnosis: Guillain-Barré's syndrome, a rare disease of the nervous system that typically causes temporary paralysis. His father's anxiety was compounded upon learning more about the insurance he had purchased. Even with "major medical" coverage, the plan reimbursed only $22,800 of the $206,325 bill for 19 days of intensive care.
In the end, Ralph Jr. recovered, but the Giuntas owed $265,000 in hospital and doctor bills. As he juggles maxed-out credit cards and loans from friends to make minimum payments on medical debts, Ralph Sr. admits he didn't read the UnitedHealthcare plan closely. "I thought, well, the college is offering it," he says. "Why would it be a bad plan?"
More than half of the insurance plans recommended by colleges offer benefits of $30,000 or less, according to a survey published in March by the General Accounting Office, an arm of Congress. Many plans have further limits that prevent payout of even modest maximums. While two-thirds of the country's more than 17 million college students have coverage from a parent's employer or their own job, many of the rest may be vulnerable if they suffer a serious illness or accident. With premiums and restrictions increasing under employer-provided plans, a growing number of parents are shifting children to college-sponsored coverage. But "when a student gets gravely sick, $30,000 in benefits is unrealistically low," says Alan Sager, a professor at Boston University's School of Public Health.
Schools often arrange for a standard student plan, and some even bill for it automatically unless students or their families opt out. But the administrators negotiating multimillion-dollar insurance packages frequently aren't sophisticated or diligent enough to obtain the best deals in the marketplace, says Mark Rukavina, executive director of the Access Project, a nonprofit health advocacy group in Boston. "Unfortunately, most schools don't know how to secure the best coverage for students, and so what results is simply the illusion of coverage." Students and parents, for their part, often don't take the time to study the fine print.
IN WHOSE INTEREST?
In some cases, universities have comfortable relationships with carriers that reimburse the schools a small percentage of student premiums to cover administrative expenses. This raises questions about whether schools ought to serve as what amounts to a broker. The University of Alaska system receives 5% of premiums collected through its plan. With $2.3 million in premiums expected this academic year, the payment would come to about $115,000, according to a copy of the contract provided by the system. The Kansas Board of Regents receives 1.5% of its students' premiums to cover costs of administering the plan "or other uses as determined by the Board," according to its contract. That could mean a reimbursement of about $100,000 for 2007-08.
Officials at the University of Alaska and the Kansas Board of Regents say the modest fees don't influence their judgment and are used only to pay staff to handle student insurance. Some critics counter that the payments create a conflict of interest. New York Attorney General Andrew M. Cuomo is examining ties between universities and insurers. "The question is whether...the relationships between vendors like health insurance companies and schools cause schools to favor vendors that are best for the schools financially rather than those that are best for students," says Cuomo aide Benjamin Lawsky.
Some plans endorsed by colleges are inferior to what a savvy consumer can secure on the open market. In the case of the Giuntas, a search on the Web site eHealthInsurance.com shows several plans in the Palm Beach area for a healthy, 19-year-old male that provide $5 million in benefits for roughly the same premium the family paid UnitedHealthcare. The more robust plans have higher deductibles—up to $2,500—which patients must pay before coverage kicks in.
UnitedHealthcare says in a statement that it allows school administrators "to customize plans to meet the needs of their unique student populations. Administrators strive to balance benefits with affordability and act in the best interests of their students." Bill Truxal, who heads the company's student unit, says in an interview that colleges have sufficient clout to negotiate favorable terms. Since the Giuntas purchased more coverage than the basic plan recommended by Palm Beach, the payout to the family exceeded the school's ordinary benefit cap, the company says.
On a number of campuses, students feel pressure to purchase threadbare policies because those are the only ones the school will process. Unless students or their parents take the initiative to shop independently, Connecticut College, a private liberal arts school in New London, signs them up for a plan sold by Chickering Group, a subsidiary of Aetna (AET), offering just $10,000 in maximum benefits for an illness. The school includes coverage for "catastrophic" accidents, but this doesn't apply to major illnesses such as cancer or appendicitis. If students buy their own policies, they have to handle the reimbursement paperwork for all but the most rudimentary services provided by the campus health center. That's a burden most 19- and 20-year-olds don't want to assume.
Cate Moffett, director of Connecticut College's health center, says her small staff can't handle insurance claims for multiple underwriters. Echoing an argument made by many campus administrators, she notes that relatively few students fall seriously ill and complaints about coverage are rare.
A spokesman for Aetna, Matthew N. Wiggin, reiterates that schools need to weigh policy coverage and cost. "It's ultimately the decision of the schools to select the plan that best fits their needs," he adds.
The vigorous health of most college students helps make insuring them a lucrative niche, according to industry consultants. Most insurance companies, even if publicly traded, don't break out separate financial results for their student-oriented policies. But some schools disclose an indication of the profitability of policies sold to their students: the so-called benefits ratio. This shows the percentage of premiums returned to customers in the form of benefit payouts. Large health insurers typically have overall ratios of about 80%, meaning 20% of premiums goes to profits and administrative costs.
In several cases where BusinessWeek (MHP) was able to obtain benefits ratios from colleges or universities, the percentage was well below 70%. Anything below 75% ought to be grounds to negotiate a better deal, according to Eric Engstrom, president of Keeling & Associates, a consulting firm in New York.
At Palm Beach Community College, the benefits ratio for the spring semester of 2008 was 42.6%, according to reports provided to the school by UnitedHealthcare.
In previous semesters the benefits ratios dipped as low as 10.2% and 13.8%. This means the college's plan has been a veritable gold mine for UnitedHealthcare. At the University of South Florida in Tampa, which offers a plan from American Fidelity Assurance, the ratio this academic year is 35%, down from 71% and 61% the previous two years, respectively.
Asked about the ratios, Grace Truman, a spokeswoman for Palm Beach Community College, says: "We do not negotiate coverage with the insurance company. We are not an active player in what they cover and at what percentage." To choose its plan, the school relied on "positive comments" from other colleges about UnitedHealthcare, not on independent comparisons. Palm Beach has received only one complaint about the plan, she stresses. "We do tell students to read the plan carefully." Still, she continues, "it may be time to take a better look at this insurance plan." The University of South Florida acknowledges that it is seeking a more favorable benefits ratio. "During renewal negotiations there are lengthy discussions regarding benefit designs," says Marisol Amarante- Hernandez, manager of the school's insurance office.
James Breeding, director of risk management and insurance at Rutgers University, stresses that most students and their families are looking for low prices. Breeding recently negotiated a better deal for Rutgers students, upping the school plan's maximum from $50,000 to at least $100,000, after finding that three to six students exceeded the plan's old maximum each year. The new plan, provided by Aetna's Chickering, costs about the same as the former one: $424 per year. "The plan is designed to meet most of the needs of most students, not to meet all the needs of all students," Breeding says.
Apart from low maximums, insurers can contain payouts by imposing "interior caps" on coverage for particular types of treatment. Sean Marquis discovered the hard way how this works. After turning 26, Marquis, a medical student at Ross University in Edison, N.J., was bumped from his parents' plan. He signed up for the school-sponsored plan with UnitedHealthcare, comforted by its $100,000 overall maximum.
Last spring, Marquis became dizzy during class. He stepped into the hallway and collapsed, fracturing a bone near his jaw. He stayed in the hospital for 48 hours, and left owing $24,098. UnitedHealthcare covered only $6,260, because Marquis had hit the $2,500-per-day cap for room, board, and miscellaneous expenses. The hospital forgave more than $10,000, but Marquis still had to pay several thousand dollars and has set up an installment plan for remaining medical bills. "I bought insurance to cover something just like this," he says.
Peter Goetz, vice-president at Ross, declines to comment on the Marquis case, citing privacy concerns. The school looks for the best deal for its students, putting its insurance contract out to bid every two years, he says. Last fall, it switched from UnitedHealthcare to Chickering. "Our goal is to always find reasonably priced insurance that also covers catastrophic events," Goetz says. UnitedHealthcare won't discuss Marquis' case.
Interior caps aren't exclusive to the college market, but they appear to be spreading more quickly there, due to the lack of demanding buyers. "In the college market, things are more egregious," says Bryan A. Liang, executive director of the Institute of Health Law at California Western School of Law. "Insurers can do what they want and get away with it."
Before it's here, it's on the Bloomberg Terminal.
LEARN MORE