Bill Joy on Going Green, Google, Apple, and Microsoft
"I think you'll see some exciting IPOs in the mobile space…and some of them will probably become the next Yahoos, Googles, and Amazons"
By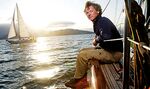 Almost exactly two years ago, famed venture capitalist Bill Joy and I had a conversation in this space in which he predicted that the green movement would be The Next Really Big Thing. Joy, a partner at Silicon Valley VC firm Kleiner Perkins Caufield & Byers, could not have been more on the money. And his enthusiasm for all things green has not waned. Kleiner Perkins is now putting a third of its early-stage investing money into green, with its total commitment amounting to hundreds of millions of dollars. Joy, a co-founder of Sun Microsystems (JAVA), is also high on mobile computing and says his firm has set aside $100 million to invest in software for the iPhone and iPod Touch platforms. And in the battle between Microsoft (MSFT) and Google (GOOG), Joy seems firmly to favor Google, even though he says he has sold off most of his shares "for diversification."
MARIA BARTIROMO
The sluggish economy has a lot of companies holding back. Is that the attitude in the VC world? Or is there still a vigorous investment climate?
BILL JOY
We're seeing an enormous number of business plans from people who have ideas for the iPhone and for green. And we're also looking for green ventures and using Google and other modern tools to find innovators. So it's as good a time to invest as we've ever seen.
What's the new thing that businesses will be focusing on in the next few years?The energy business is huge, and we see a number of substantial players creating new sources of energy, whether it be solar, thermal, or continuing growth in wind and geothermal. All those clean and renewable sources are going to grow dramatically. If you look at a pie chart showing the percentage of world energy that they provide today, it's minuscule, but they will grow to be a substantial percentage. So there's huge opportunity there. We're seeing a number of companies investing in the ability to take essentially waste biomass—wood chips, municipal solid waste, the nonfood portion of products—and turn them into sugars and then into fuels. And that will take pressure off converting corn, say, to sugar, which is putting pressure on the food supply.
There's also a huge opportunity to make industry more efficient. You know, there are going to be limits on CO2 emissions. A lot of companies have huge investments in plants that were created when the price of carbon-based fuels was very low, and now oil is over $120 a barrel. So there will be a lot of capital investment in more efficient technologies.
Are there companies in the lead in doing this in the U.S.?Sure. I mean, look at the kind of commitment Wal-Mart (WMT) is making to reduce its carbon footprint. You see companies like GE (GE) and chemical companies having very aggressive targets for reducing their impact and finding it's very profitable to do so. These issues aren't going away, but we think the technology is out there to address them. There's a lot of work to do, and we don't have a lot of time to avert some of the climate change consequences. The exciting thing is the market should work here because there's a lot of money to be made.
Are you still investing in technology?Almost all of my investments are in green. The truth is that there's a little bit of overlap because a lot of semiconductor technology, which has underlined the IT revolution, is also being used in green. Our partnership is still investing in IT, though. We've got a pretty major commitment with Apple ( 2 Next Page
Before it's here, it's on the Bloomberg Terminal.
LEARN MORE