Why Yahoo Shares Lost Only 15%
The bottom didn't fall out of the stock after Microsoft yanked its bid. One reason, says CEO Yang: "We have more alternatives" than before the offer
Robert Hof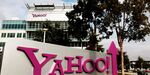 When Microsoft (MSFT) pulled its sweetened, $33-a-share offer to buy Yahoo on Saturday, May 3, shareholders of the Internet portal braced for the worst. The concern was that Yahoo's stock price, which stood at $28.67 the day before—nearly $10 higher than it was before Microsoft's unsolicited bid Feb. 1—would head for the depths again.
At first, the worst fears were stoked in early trading May 5 as Yahoo (YHOO) shares plummeted as much as 22%. One analyst even set a new Yahoo target price of just $17. But as it turned out, Yahoo's stock closed at $24.37, down only about 15% on the day. And in fact, that's about a 30% premium to Yahoo's stock price back in January.
Why not a bigger rout? Possible reasons include lingering hope that Microsoft may return with another offer, the potential for a lucrative deal with Google (GOOG), and perhaps most surprisingly, recognition that Yahoo is doing better than it was when the deal came to light. The relatively muted market reaction may well give Yahoo more running room than many expected to make a go as an independent company.
In a May 5 interview with BusinessWeek, Yahoo Chief Executive Officer Jerry Yang declined to draw conclusions from the share performance, particularly as it relates to a goal of helping Yahoo reignite growth and recapture ground lost to rival Google. But he said Yahoo now has more going for it than a few months ago, and more than it has been given credit for. "We have more alternatives than we had on Jan. 31," he says.
A Deal's Still Possible
Chief among the options remains the possibility that Microsoft's decision to walk away is a high-stakes negotiating tactic intended to tank Yahoo's stock price and force Yang back to the bargaining table. Sandeep Aggarwal, an analyst with Collins Stewart, estimates that as much as $4 of Yahoo's stock price today can be attributed to investor hopes for a Microsoft deal.
Even disgruntled shareholders hold out hope for a deal. "I hope Microsoft's pulling the deal was a negotiating ploy," says Eric Jackson, a Florida management consultant who just launched a campaign to vote against Yahoo's current directors at the next annual meeting, scheduled for July 3. "There's an expectation that Yahoo is still in play."
A source close to the matter took pains over the weekend to insist that Microsoft views the deal as dead. But the source also didn't completely rule out the possibility. For his part, Yang doesn't rule it out either, though not at Microsoft's stated price. "If Microsoft says, 'Hey, we'll come back and meet your price,' then we'll obviously have to talk," says Yang. "There's no lack of willingness for us to explore anything that maximizes shareholder value." Yahoo's board countered Microsoft's most recent terms with an offer of $37 a share.
Working with Google
That's not the only factor propping up the stock. Last week, sources indicated Yahoo might announce a deal as early as this week for Google to handle at least some search advertising for Yahoo, running its much more lucrative text ads next to Yahoo's search results. Analysts estimate the arrangement could bring in up to $1 billion in cash flow annually to Yahoo, improving its laggard profits and ultimately the value of its stock.
But that deal is double-edged. If it doesn't happen, investors may view its mention as a bluff, a negotiating ploy now moot with the Microsoft deal out of the picture. Lack of an announcement could weigh on Yahoo shares in coming days and weeks.
At the same time, a deal to outsource most or all of Yahoo's search advertising to Google, instead of the more limited partnership that's been discussed, would be a tacit admission that Yahoo's own search ad system doesn't work. Potentially, that could persuade investors Yahoo is worth even less than they thought and they could sell off the stock. What's more, even a trial that Yahoo ran with Google recently drew attention from regulators, who likely would closely review a more sweeping deal, delaying or even quashing it.
Faster Growth Predicted
Finally, Yahoo's shares may be benefiting in a small way from the company's first-quarter results, which were better than analysts had expected. "Even though it was done in an environment with a lot of overhang from Microsoft, we demonstrated a lot of good progress," Yang says. "And I feel we're doing better than before in terms of executing."
Yang and his executives predicted much faster growth in future years than today. Although most analysts discounted the forecast, they acknowledged that Yahoo is showing a little more stability. Some online ad industry executives agree. "I think there's a lot of intrinsic value in Yahoo," including valuable stakes in overseas Internet properties, says Nick Grouf, CEO of Internet ad agency Spot Runner, which helps local businesses advertise on television.
For all that, Yang's leeway remains limited. "We don't see any other near-term catalysts for the stock," says Aggarwal. So if Microsoft is serious in its insistence that the deal is off for good and doesn't return with even a downsized offer in coming weeks, even the tepid support for Yahoo shares this week may evaporate quickly.
Before it's here, it's on the Bloomberg Terminal.
LEARN MORE