This Neglected Napa Vineyard Merits a Nod
This Neglected Napa Vineyard Merits a Nod
Robert Parker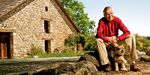 My vote for the most underrated Napa Valley cabernet sauvignon goes to that of Mary and Bill Seavey. Seavey Vineyard's Caravina is the shrewd consumer's value pick, but its cabs, while more expensive, are outstanding. Philippe Melka, the well-known French winemaking consultant, oversees the production.
91 POINTS
2003 Caravina. The 2003 Caravina consists of 83% cabernet sauvignon, 14% petit verdot, and the rest cabernet franc. It offers outstanding richness, big Graves-like notes intermixed with black currants, plums, chocolate, and earth. It should drink well for 10 to 15 years. $38
91 POINTS
2005 Caravina. Made from pure cabernet sauvignon, this is a surprisingly supple, sexy, and opulent wine, with a deep ruby/purple color, notes of coffee bean intermixed with roasted meat, licorice, black currant, and chocolate. It should drink nicely for 10 to 15 years. $40
94 POINTS
2004 Cabernet Sauvignon. Full-bodied and powerful with velvety tannin, fabulous intensity, and aromas of smoked herbs, charcoal embers, chocolate, crème de cassis, and minerals, this is a rich, voluptuously textured wine that admirably hides its serious tannin levels. It will unquestionably keep for two decades or more. $80-$100
95+ POINTS
2005 Cabernet Sauvignon Aged in 50% new French oak, this wine, which is 89% cabernet sauvignon and 11% petit verdot, is a large-scaled, rich, concentrated wine with high tannins but fabulous purity and length. Give this wine 3 to 5 years of cellaring, and it will keep for 30 years. $78
96 POINTS
2003 Cabernet Sauvignon. A blockbuster that ranks alongside the top wines of the vintage. The final blend is 95% cabernet sauvignon and 5% petit verdot. This sensational, full-bodied, dense 2003 comes across like a La Mission Haut-Brion from a ripe, powerful vintage. It should age beautifully for 20 to 25 years. $78
Wines rated from 96-100 are extraordinary; 90-95, excellent; 80-89, above average to very good.
Before it's here, it's on the Bloomberg Terminal.
LEARN MORE