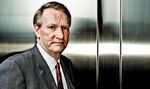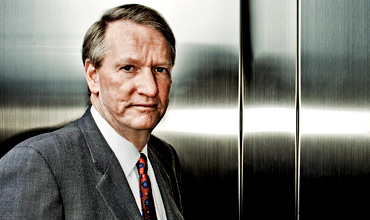 Make sense of this one. On Apr. 30, General Motors (GM) reported a $3.25 billion loss...and investors saw a buying opportunity. By day's end, shares were up 9.4%, based in part on analysts' assertions that if you subtracted $2.9 billion in one-time charges, GM beat Wall Street estimates. The euphoria seemed a little misplaced. Despite buying out 35,000 workers over the past two years and extracting major concessions from the unions, Chairman G. Richard Wagoner Jr. is a long way from fixing some of GM's biggest problems.
Top of the list: the North American business, which is struggling even as GM is rolling overseas. Sure, the $611 million pretax loss at home was smaller than some analysts predicted. But dig into the numbers, and you'll see that GM benefited from $200 million in favorable currency exchange rates as well as $600 million from hedging commodity prices. That's not going to happen every quarter. And Frederick A. "Fritz" Henderson, GM's president and chief operating officer, allowed that "losing $600 million in North America is not acceptable at all."
Still, Henderson made a point of pinning some of the blame on a two-month-old strike at American Axle & Manufacturing (AXL), one of GM's biggest suppliers. He said the stoppage cost $800 million because it led to the slowing or idling of 10 assembly plants. Yet when pressed, Henderson said the strike hadn't hurt the company's ability to sell customers what they wanted; it just cut excess inventory. Translation: Without the strike, GM would have had even more unsold vehicles sitting on dealer lots. Says Lehman Brothers analyst Brian Johnson: "They would either have had to cut production or put on the mother of all sales."
Fact is the automaker still isn't selling enough of the vehicles in North America that people want. Despite GM launching a handful of well-regarded sedans, fully 40% of the vehicles it sells are the very things drivers are turning away from: SUVs and trucks. No surprise, then, that during the first quarter, the company's U.S. market share fell from 22.8% to 22.1%.
Meanwhile, GM continues to burn cash. The company went through $3.9 billion in operating cash flow in the quarter, though Chief Financial Officer Ray G. Young says the parts strike accounted for half of that and the burn rate will slow this year. The company is still sitting on $24 billion, which Henderson says is "adequate liquidity." But that's $6 billion less than GM had just six months ago.
THE BUYOUT ADVANTAGE
In fairness to Wagoner, his strategy has delivered some dividends. Analysts were wowed by GM's $1 billion in pretax profits from overseas. Even GM's long-suffering European business made $200 million. Buying out workers and cutting payroll in North America stemmed losses by $400 million, a sign that Wagoner's labor deals are taking hold. If GM can slog through the weak car market this year, its costs per car in the U.S. could match or beat Toyota Motor's (TM) by around 2011.
GM needs to figure out how to thrive in a climate where costly oil is pushing drivers into the small vehicles it has had the toughest time selling profitably. Henderson, Wagoner's designated successor, is keenly aware of this. "We have something to build on," he says, but concedes "we have to learn how to make more money on cars and [smaller] SUVs." Wagoner & Co. have been saying that for a while.
Before it's here, it's on the Bloomberg Terminal.
LEARN MORE