Exxon Earnings: Expect Another Gusher
The oil giant and its competitors are profiting richly from surging oil prices. Will ExxonMobil beat its own record for quarterly income?
Moira Herbst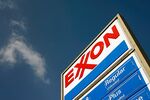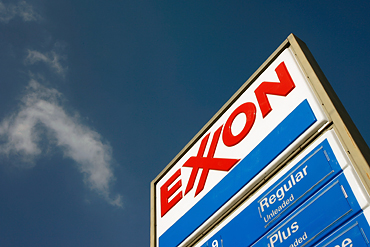 Soaring oil prices are churning out huge profits for Big Oil. The question for the biggest player, ExxonMobil (XOM) will be whether first-quarter net income tops its own record of $11.66 billion set in the fourth quarter of 2007.
Wall Street expects profits to jump as much as 30%, to near $12 billion, when the Irving (Tex.)-based company reports results May 1. That's because crude prices have shot up 74% in the past year. Already, that has translated into big first-quarter profit gains at British Petroleum (BP) and Royal Dutch Shell (RDSA). For every $1 increase in the price of a barrel of oil, Exxon's profits increase by $400 million to $500 million, says Fadel Gheit, senior energy analyst for Oppenheimer (OPY).
That's great news for investors, who have reaped a 16% total return on Exxon shares over the past year and 70% over the past three years. Consumers, on the other hand, are in agony. Gasoline prices at the pump are up 24% from a year ago, with the national average reaching $3.61 per gallon on Apr. 29, according to AAA. Couple that with inflation on everything from food to airline tickets, and the financial strain is ratcheting up every day.
Profits Throughout the Pipeline
So should we blame Big Oil? Only if we're looking for the most obvious beneficiaries of the rise in crude oil prices. Hillary Clinton, for one, has called for a windfall profits tax on oil companies, to pay for a summer suspension of the federal gas tax. And indeed, Exxon and its ilk are making money (hand over fist) at every level: exploration; pumping it out of the ground or the ocean bed; refining it into gasoline, jet fuel, and other products; and sales at the pump. But those companies aren't responsible for driving up prices.
For that, you can blame growing consumer and industrial demand from countries like China and India, and speculators' rush into commodities (BusinessWeek.com, 1/6/07) as they abandoned the sliding stock market. The Fed also has had a hand in it, as lower interest rates weaken the dollar and bring more buyers into the oil futures market.
"Consumers are suffering from the same tide that's benefiting Exxon," says Peter Beutel, president of the energy risk management firm Cameron Hanover in New Canaan, Conn. "Commodities go through cyclical price swings, and oil's on the rise. Profiting from it is accepted business practice."
Exxon certainly isn't alone in that sense. BP, Europe's second-largest oil producer, reported on Apr. 29 a 63% boost in first-quarter net profit, to $7.6 billion, from $4.4 billion a year earlier. Shell said its quarterly profit climbed 23%, to $9.1 billion, from $7.3 billion the year before. Those reports followed better-than-expected earnings last week from ConocoPhillips (COP) and Occidental Petroleum (OXY).
No Increase in Drilling
Though the source of pain for drivers is at the pump, that's not where the oil giants make most of their money. Of Exxon's $40.6 billion in 2007 total profits, 70% came from exploration and production, 20% from refining and sales at the pump, or marketing, and 10% from chemicals. (Exxon sells through 32,386 stations worldwide, under the names Exxon, Mobil, Esso, and On the Run. About 35% of those are company-owned; the rest are run by distributors or resellers.)
In fact, "integrated" oil companies such as Exxon have seen tightening margins in their refining business of late. Analysts say the share of Exxon's profits that came from refining probably shrank to 15% in the first quarter. That's because refining profits are based on a "crack spread," or the difference between the price of crude and the price of refined product. Over the past year, crack spreads have been getting smaller. That has especially hurt companies like Valero (VLO), which posted a 77% plunge in profits on Apr. 29.
While higher oil prices would seem to provide more incentive for Exxon to do more drilling, the company's production is actually dropping for a number of reasons. For one thing, exploration and production are getting more costly. Materials and skilled labor are in greater demand worldwide, yet much of the remaining oil deposits are in places where extraction is tougher, such as sand and deep water. Also, as oil prices rise, production-sharing contracts with countries like Nigeria and Russia become less lucrative to companies like Exxon.
Crude Correction?
All this means it doesn't necessarily pay to dig for every drop of oil. That's why Wall Street expects Exxon's production to be down 3% year-over-year in the first quarter, and why Exxon expects its worldwide oil production will stay flat through 2012. As Chief Executive Rex Tillerson explained to investors in March, introducing incremental barrels just to ease prices for consumers is not part of the company's calculations (BusinessWeek.com, 3/19/08).
Meanwhile, Exxon is investing heavily in another area that pays off for its shareholders: a massive share-buyback program. Exxon spent $28 billion last year to buy back shares, up from $5 billion only five years earlier. It has been accelerating the pace of those repurchases in recent quarters. By reducing the number of shares outstanding, the company distributes its profit among fewer shares. For the first quarter of 2008, Wall Street expects Exxon to boost net income to $2.10 a share, from $1.62 a share posted in the year-ago quarter.
With such stubbornly high profit margins, it's not clear when Exxon's profit machine will falter. Eventually, lower production will hurt Exxon and other oil companies, and the global economic slowdown could weigh on oil prices in coming months. Some analysts have even suggested a correction in crude prices is coming. "Oil prices are at wild heights now, but nothing goes on forever," says Oppenheimer's Gheit.
Before it's here, it's on the Bloomberg Terminal.
LEARN MORE