Using Ex-Cons to Scare MBAs Straight
Business schools, eager to impart ethics, are paying white-collar felons to recite the error of their ways
Jane Porter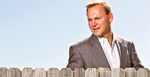 By the time he was 40, Walter A. Pavlo Jr. had graduated with a master's degree in business from Mercer University, worked as a manager at MCI, concocted a $6 million money laundering scheme, served a two-year sentence in federal prison, and was divorced, unemployed, and living with his parents. It's a story that should scare any MBA straight.
At least that's the hope of business school professors who bring in Pavlo (and pay him as much as $2,500 per visit) to speak to their students about corporate crime. After the Enron-era scandals, business schools quickly created ethics centers and courses. Recently some, including New York University, the University of California at Berkeley, and Purdue, have made the conversation less academic by inviting those with practical experience into the classroom.
Pavlo, who lined up his first (albeit unpaid) gig before he was released from jail in 2003, is one of the busiest convicted felons on the B-school speaking circuit. He's given 25 lectures since January and expects to keep up that pace through the year. "Here's a real person telling students what happened to his life. I don't think there is any substitute for that," says Linda K. Trevino, a professor of organizational behavior and ethics at Penn State Smeal College of Business, where Pavlo has appeared several times. He speaks at companies and conferences, too, but says that most of the $100,000 or so he earned last year came from his B-school lectures. Part of the money goes to restitution for his crime.
Of course, some think compensating ex-cons to tell their stories is unwise. "I'm disturbed that so many professors seem to be willing to invite Pavlo and other convicted felons into the classroom without verifying that the stories are true," says John C. Knapp, director of the Center for Ethics & Corporate Responsibility at Georgia State University. "Paying the ex-cons is rewarding them for committing a crime."
On campus, Pavlo tries to project an executive image. He arrived at Purdue in West Lafayette, Ind., last month in a suit and tie and carrying business cards for his one-man company, Etika. Using a PowerPoint presentation, he tells the students how easily he was seduced by the chance to make quick money. At MCI, Pavlo worked in the financial services department, where he managed the accounts of some high-risk corporate clients. Before too long he had devised a plan to con some of them into believing an angel investor would take care of their debts to MCI in return for regular payments to a Cayman Islands account. MCI never saw a penny. "All you need to know to cook the books you learn in your first semester of accounting," Pavlo tells the students.
Except that he got caught by his manager before a year was out. "Thinking about the pressures of the workplace, particularly in a not-so-great economy, you see what people might be capable of," says Wayne Shyy, a student who heard Pavlo at Purdue.
Chuck Gallagher, a former partner at a North Carolina accounting firm, is another speaker at B-schools, sharing his tale of embezzlement and tax fraud. He began making the rounds in 2006, a decade after serving an 11-month sentence for stealing $250,000 from client trust funds. Gallagher earns up to $5,000 speaking to companies but says he is paid only for travel and lodging when visiting business schools.
One ex-con out there offers another kind of cautionary tale. Barry J. Webne says he spoke to half a dozen schools last year about how he stole more than a million dollars while working as a controller for a Cleveland company. Recently, though, Webne was convicted of embezzling another million from the security company that employed him. He is awaiting sentencing.
Before it's here, it's on the Bloomberg Terminal.
LEARN MORE