The Midas of Misery
Vulture investors are a changing breed. The new opportunists, with Harbinger's Phil Falcone in the vanguard, have more clout and more imagination. And they just might kick-start the economy
By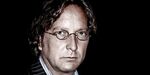 While Wall Street panicked over the fate of Bear Sterns (BSC) in mid-March, hedge fund manager Philip A. Falcone enjoyed a notably successful week. The founder of Harbinger Capital Partners made tens of millions of dollars on an earlier wager that Bear and other financial stocks would collapse. Then on Mar.17 he scored a coup at the financially struggling New York Times when publisher Arthur O. Sulzberger Jr. agreed to add two of Falcone's allies to the board. Days later, the Federal Communications Commission sold off a block of wireless spectrum for billions, dramatically boosting the value of spectrum that Falcone had purchased on the cheap.
Falcone is a Midas of Misery. With $19 billion—nearly 760 times the grubstake he started out with seven years ago—he is snapping up troubled assets in bankruptcy, shorting distressed bonds, and using huge stock positions to agitate for change at underperforming companies. His holdings read like a who's who of market castoffs: media companies, utilities, and steelmakers. Last year Harbinger netted $11 billion, thanks in large part to Falcone's gutsy bet against all things subprime. His personal windfall of $1.7 billion made him one of the highest-paid hedge fund managers in 2007. "He will look at anything," says one investment banker who works with Falcone. "If it's cheap, he'll buy it."
His strategies are emblematic of those employed by an increasingly muscular breed of vulture investors. Stephen Feinberg of Cerberus Capital Management, Wilbur Ross of W.L. Ross & Co., and others have higher profiles than ever before. Now Falcone has soared into the top tier of the vulture game with a suddenness that commands attention from his rivals. "There's substance to him," says veteran Ross. "He will be a long-term player."
Lately they are all feasting on the riskiest and most troubled assets, those that continue to make most investors nervous. Vultures typically emerge when mayhem in the financial markets depresses prices. The difference today is that Falcone and others have much more cash—and therefore clout—than vultures of the past. They also use a far wider array of investment tactics than the traditional vulture, whose primary modus operandi was to buy beaten-down corporate bonds in bankruptcy proceedings. Last year, managers of distressed-investment funds raised no less than $45 billion in fresh money. That compares with only $10 billion in 2002, according to Private Equity Analyst, an industry newsletter. By some estimates, more than $400 billion in total funds await opportunities to buy depressed assets when the price is right. "Distressed funds have become the prima ballerinas on Wall Street," says Maria Boyazny, a managing director at New York-based money manager Siguler Guff.
At times, vultures like Falcone can be brutal on the companies they bite into. But with so much money, they could turn out to be an essential element of a recovery after one of the worst financial disasters since the Great Depression. Already they are providing critical cash to stalled markets by swallowing up piles of unwanted mortgages and loans used to fund buyouts. Additionally, they are buying the stocks of companies hampered by huge debt loads and offering lines of credit to desperate businesses. With much of Wall Street still frozen in fear, big vulture bets are among the first signs that the markets are beginning to thaw. And that, in turn, could be good news for the economy.
DISTRESS: "EVERYBODY DOES IT"
Their motives aren't exactly altruistic. When vultures swoop in at the right time—at or near the bottom—they can snatch astonishing profits. Four years ago, Falcone bought convertible bonds worth $25 million in then-struggling Fortescue Metals Group, an Australian mining company.
Today, amid a worldwide commodity boom, the stake is worth $3.7 billion. Another of Falcone's greatest hits: New Jersey-based soda ash producer General Chemical Industrial Products, which he bought while it was in bankruptcy court and then sold to India's Tata Chemicals in January for a $500 million profit.
Vultures can crash, too. One of Falcone's current holdings, WCI Steel, which he bought in 2005, has fallen 80% in just a year. He says the steelmaker's problems are temporary and mainly reflect unplanned outages at some mills. Overall, distressed funds are down 3% so far in 2008. But Falcone's investors, who must put in a minimum of $5 million, are up 8%. "We're not trying to find a cure for cancer," he says. "We're just trying to get information about businesses that can turn around."
Until recently, Wall Street's elite disdained the standard vulture method of scavenging for the cheap debt of struggling companies, with some bullying of management thrown in. Profiting from pain in this manner was considered uncouth and likely to offend corporate clients. Now the potential profits have made the method impossible to ignore, attracting the likes of Lehman Brothers (LEH), BlackRock (BLK), and Carlyle. In the first three months of 2008, companies defaulted on bonds and loans worth $8.9billion, compared with $4.2 billion in all of 2007, according to JPMorgan Chase. "Distress is a mature asset class," says Kenneth A. Buckfire, co-founder of restructuring firm Miller Buckfire. "Everybody does it."
With carnage in every corner of the market, vultures are venturing beyond their traditional fare into stocks, commodities, and real estate. Some are applying their aggressive tactics in fights with publicly traded companies, and not just those enmeshed in bankruptcy court. Falcone, for example, is pushing Media General to sell television stations and other assets. His affection for discounts extends to his personal life; in February, he bought the former Manhattan townhouse of Penthouse founder Bob Guccione Sr. for $49million, 17% off the asking price. "I would describe [Falcone's] investment style as big, bold contrarian bets. He's unafraid," says Scott Galloway, founder of hedge fund Firebrand Partners and a Falcone ally.
The more varied vulture approach has served Falcone well. His main fund, Harbinger Capital Partners, is up more than 500% since its start in 2001, vs. 120% for other distressed funds, and 23% for the S&P. "He's very smart and disciplined at managing risk," says Harbinger investor Nicolas Berggruen, president of Berggruen Holdings, a private investment firm.
An unlikely billionaire, Falcone, 45, has wavy, shoulder-length hair and wears glasses reminiscent of John Lennon. The modest Madison Avenue offices he shares with a bare-bones team of 22 lack the usual mahogany furniture and oil paintings. A shelf filled with hockey helmets suggests Falcone's origins in Chisholm, Minn., pop. 5,000. The youngest of nine children of a utility superintendent and an assembly line worker, he spent most of his free time on the ice. If Falcone had a good game, he'd wrap his stick with tape the same way the next time. When his team was on a hot streak, he'd wear the same shirt underneath his pads. He once wore a shirt for four weeks without washing it. At Harvard University, Falcone played center on the varsity hockey team and majored in economics. After graduating in 1984, he moved to Sweden to play professionally. A thigh injury ended his sports career a year later.
Today he still tries not to tempt the fates. If his fund has a big loss one day, he immediately changes his watch—right now a bright yellow $1,000 Graham—and won't go back to the spurned one for months. The two essentials in his wardrobe: the pendant he wears around his neck of the Hindu deity Ganesh, the remover of obstacles, and the beaded rubber-band bracelets his young twin daughters made for him. "
I'm a believer in Karma and positive energy," he says. "If I approach things in a certain way, and it doesn't work, I try to change my patterns."
Falcone's financial career began in 1985 at Kidder Peabody, then a medium-sized securities firm, where he learned to trade high-interest junk bonds. Five years later, he took his first shot at vulture investing from the inside, and it didn't go well. He teamed up with a friend from Harvard, Edward P. Garden, now a founding partner and principal at Trian Fund Management, run by activist manager Nelson Peltz. The two pooled their money to buy AAB Manufacturing, a troubled Newark-based plastics company. Falcone, 27 at the time, thought he could run the manufacturer of hairbrushes and other consumer products, but he was badly mistaken. AAB faltered, and he eventually sold it off in pieces, losing his entire investment. "It was a very painful experience for me," he says, but one that taught him that corporate management isn't his strength.
Humbled, Falcone returned to Wall Street in 1995 and was able to get back into bond trading at mid-tier firms such as First Union Capital Markets and, later, Gleacher Natwest. In 1998 he ended up at Barclay's Capital (BCS), then a relatively small outfit, where he began toying with the idea of shorting, or placing bets against, corporate bonds as a long-term strategy.
For years he and others had shorted bonds as a way of hedging in case other bond investments didn't rise in value. In the late 1990s, Falcone concluded that speculating on the fall of certain bond prices could be as lucrative but less hazardous to a portfolio's health than betting on stock prices to fall. That's because in theory any stock can soar to extraordinary heights, killing an investor who has wagered that those shares are going to drop. By comparison, the price of most bonds rarely goes much higher than par, or 100 cents on the dollar. That creates a ceiling on bond-shorting losses and makes the approach attractive.
Falcone shopped the idea to hedge fund managers and billionaires to get financial backing for his own distressed fund. In 2001, Harbert Management, a Birmingham (Ala.)-based money management firm, forked over a $25 million starter investment, and Falcone took flight as a vulture.
Since then, his trademark has been flexibility and a knack for turning mistakes into triumphs. In early 2006 he started buying the bonds of small homebuilding suppliers at as much as a 50% discount from their face value. This was a conventional vulture position based on the expectation that the companies would thrive by merging with rivals. But almost immediately, the suppliers gave him bad news: Despite rising home prices, they were seeing sluggish orders and anticipating weak earnings. "We started feeling the housing market softness in early 2006," says Paul E. Golden, chief executive of Maax, a Quebec-based maker of bathroom fixtures in which Falcone held debt. "Most of the world didn't wake up to it until last summer."
Falcone heard the message so often that by early 2007 he had determined that the housing market was on the verge of falling apart. His on-the-ground knowledge prompted him to dump his housing-related holdings and aggressively short any bonds backed by mortgages with even a whiff of subprime financing. He devoted nearly 60% of his portfolio to the bet, telling investors during one conference call that the sector was "completely overvalued." He told his listeners that many speculative subprime securities "aren't for real; they are built from nothing," one investor recalls. "Falcone told us he thought it would be the best risk-reward trade of his entire career." It was. As a result of his prescience, his main fund was up 114% last year, with nearly 84 percentage points owing to the subprime bet.
Even before he reversed course so profitably on housing, Falcone had begun in 2006 to look for a way to cash in on the slowdown in consumer spending that he anticipated in the coming years. He turned for ideas to his friend Galloway, head of the smaller hedge fund Firebrand.
Galloway came back with a proposal for going after The New York Times Co (NYT). Falcone initially shot it down. He calculated that the sum of the company's parts was worth only slightly more than its price of $25 a share. Still, the Times intrigued him, and Falcone began to poke around.
He talked to former reporters, publishers of competitors, and Internet marketing firms, according to people familiar with Harbinger. Some mornings, he walked around his trading floor, tallying the number of people on his staff visiting the online properties owned by the Times. "He would call me up and say, "Right now there are 11 traders who have an About.com or New York Times page up,'" says Galloway, who had been introduced to Falcone by a mutual friend.
A eureka moment for Falcone came in January, 2008, 14 months after Galloway first floated the New York Times idea. Caroline Kennedy had written an opinion piece for the paper comparing Presidential candidate Barack Obama to her father, President John F. Kennedy. There were only a few comments about the article on the newspaper's Web site, nytimes.com, but there were hundreds on independent sites like Huffington Post and Digg.com. "We came to the collective conclusion that there was so much upside in terms of billions of pages the paper wasn't monetizing," says Galloway. "He never looked back."
With the stock then trading at around $15, Falcone initially bought a 4.9% of the publicly traded shares for $105 million over several weeks. (The New York Times has two types of shares—one sold publicly on the market and another held by the extended Sulzberger family, allowing them to retain control of the company.) Falcone and Galloway quickly launched a proxy assault, pushing the Times board to add four of their picks as directors. They only backed down last month when the publisher agreed to accept two of the nominees.
"OUT OF HIS MIND"
Falcone has taken plenty of flack for his leap into what many consider a dying industry. "I think he's out of his mind," says one banker. But Falcone continues to buy on dips and has built his position up to 20% of the public shares since January. He has proposed that the company sell its brand-new headquarters near Times Square, offload its 17% stake in the Boston Red Sox, and acquire new digital assets—all part of an effort to boost the weak stock price.
Another major investment illustrating Falcone's capacity to play the pit bull is Media General (MEG), the Richmond (Va.)-based company that owns 25 daily newspapers and 23 television stations. After buying up a 9% stake back in June, he nominated three compadres to the board—without ever talking to the CEO, Marshall N. Morton. Morton tried to reach out to Falcone but couldn't get a phone call returned. Morton retaliated by shooting off public letters calling Falcone's moves "hostile" and "ill-advised." "It's a little like a brick coming through your window," Morton says in an interview.
The two didn't meet until early April, when money manager Mario J. Gabelli organized a gathering with other major shareholders at the Harvard Club in New York. Many in the 50-person group were surprised that Falcone came at all, much less with an entourage, including his three board nominees. At the start, Morton walked up to Falcone and asked: "Are you Philip?" Falcone, by then the second-largest shareholder, with an 18.2% stake, acknowledged that he was. But he barely said another word during the one-hour meeting. Instead, one of his team members explained the proposal. Along with adding the Falcone allies to the board, Harbinger wants Media General to sell off some of its assets in Florida, as well as television stations in Ohio and Rhode Island, which are seen as weighing down earnings. "There were no fireworks" at the Harvard Club meeting, says one person in attendance, "but it wasn't cordial." A couple weeks later, Gabelli sent a letter to the CEO supporting Harbinger's picks.
(Media General's shareholders were expected to vote on Falcone's nominees at the company's Apr. 24 annual meeting, a day after BusinessWeek went to press.)
Falcone has chosen to take a less public approach with some investments in his portfolio. He's quietly buying power plants from Queens, N.Y., to California. About $2 billion of his fund's portfolio is tied up in a 21% stake in San Jose (Calif.)-based power producer Calpine, which just came out of bankruptcy in January. The cost to build a plant is skyrocketing, and the hedge fund manager figures there won't be enough of these utilities to meet demand in the future, especially near major urban areas. Electricity "is not a luxury," says Falcone. "It's an absolute necessity."
"WHOEVER SUCCEEDS WILL NEED SPECTRUM"
He applies the same logic to his wireless holdings. At his annual meeting in February in the ballroom of Manhattan's St. Regis Hotel, Falcone explained to investors that he plans to focus on "asset-rich companies with access to finite resources." As Falcone sees it, there's a limited supply of spectrum licenses, essentially the legal rights to the airwaves used by wireless carriers like AT&T (T), Sprint Nextel (S), and Verizon Wireless (VZ). But demand is rising rapidly, Falcone notes, with people now paying more for their mobile-phone service than their land lines. In his office, he keeps a complex color-coded map that details all the different types of spectrum in the world, including those for wireless, digital television, radio, and satellite.
For the past two years, Falcone has been making a big play for spectrum, either by buying stakes in companies that own it or by picking up the licenses directly from firms willing to sell at low prices. His holdings in such spectrum-rich companies as Terrestar (TSTR), Inmarsat, and SkyTerra Communications (SKYT) account for almost $2 billion, or 9%, of Harbinger's portfolio, according to filings with the Securities & Exchange Commission.
There are signs the investments could pay off. A recent auction for wireless spectrum sold licenses at a price more than six times higher than the one Falcone paid for similar licenses half a year ago. "I don't know who will succeed [among the mobile-phone providers]. And I don't care who succeeds," Falcone says. "All I know is that whoever succeeds will need spectrum."
Looking to the future, Falcone will be tested as never before. He'll go up against an increasing number of investment powerhouses seeking to capitalize on the wave of failure washing across the market. Some wonder whether Harbinger can be as nimble at $19 billion or more as it was when it was much smaller. The size of Falcone's largest holdings is now typically around $600 million, up from $200 million just a couple of years ago. "[Falcone] has got so much money now that he has to raise his stakes bigger and bigger," says Barry W. Ridings, an investment banker at Lazard. "[Harbinger's] problem is finding good deals, as it is everybody's problem."
Falcone seems unfazed. With more money, he argues, Harbinger can go after bigger targets with higher profiles—like The New York Times and Calpine. As for the skeptics, he says: "It drives me when people doubt me."
Business Exchange related topics:Value InvestingRecession Spending and InvestingInvesting in Commodities
Before it's here, it's on the Bloomberg Terminal.
LEARN MORE