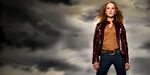 Timing is everything, they say. So cable industry veterans were more than a little surprised by the Apr. 20 announcement that MGM, Lionsgate Entertainment (LGF), and Paramount were getting into the pay TV business. The trio's new channel, which will debut in September, 2009, and probably will be headed up by Showtime veteran Mark Greenberg, is launching at a time of great competitive pressure. Not only will it face off against pay TV stalwarts HBO, Showtime, and Starz, the still unnamed network also confronts an array of basic cable channels, such as AMC, TNT, and Spike, that are muscling in with their own original shows.
The environment has rarely been tougher in cable television. Michael Nathanson, a former media executive and now an analyst at Sanford C. Bernstein & Co., figures that even though cable networks are raking in more from ad sales and the fees they charge cable operators, the hefty price tag for original programs will before long start crimping their profit margins. That's why Bernstein lowered earnings estimates last year for Viacom (VIA), Time Warner (TWX), and Disney (DIS), all of which own clusters of cable channels. "These are challenging times for the cable business," says Robert Friedman, programming chief of Viacom's Spike channel, which has two new original shows, DEA and Ultimate Fighter, now airing and recently paid a princely $72 million to run the entire series of Star Wars movies.
It's not hard to understand why the cable networks have developed a yen for original programming. For one thing, airing Hollywood movies, still a big part of the business model for all cable channels, is becoming less of a draw because viewers can rent films from their cable provider. For another, original shows attract new viewers. Ratings have soared at Fox Entertainment Group (NWS)'s FX channel since it began running homegrown shows like The Shield, Rescue Me, and Nip/Tuck, to cite but one channel's success. "Original programming," says Tony Vinciquerra, president and CEO of Fox Cable Networks, "helps build a brand."
Then again, luring viewers is an increasingly expensive proposition. Cable executives are loath to talk dollars. But industry insiders estimate that production costs are rising at about 10% a year, pushing the per-episode cost of a scripted drama to more than $1 million at basic cable networks and as much as $3 million at pay TV channels. Everything from catering to editing is going up. Plus, even the basic cable guys are hiring top talent, including Glenn Close, who starred in FX's legal thriller Damages, and Holly Hunter, who plays a cop on TNT's Saving Grace. Big stars cost big money. Add it up, and you can see why FX's programming costs grew faster than revenues in its most recent quarter, according to a News Corp. earnings release.
BIDDING WARS
Rabid competition for hit shows is another factor. The woman-oriented Lifetime channel badly wanted to wrest Project Runway, the Heidi Klum reality show about aspiring fashion designers, from NBC's Bravo channel. How badly? Lifetime, a Walt Disney and Hearst joint venture, agreed to pay the show's producers an estimated $150 million for the rights to air the show for five years. That bumped the per-episode cost to roughly $1 million, from $600,000, say insiders. And that's for a reality show, which is generally much cheaper to make than scripted programs. (NBC has since filed suit to block the deal.)
With so many options these days, cable channels are hard-pressed to get their shows in front of viewers. That's why marketing budgets are also swelling. Once cable outfits could get the word out about a show with a few choice print ads in TV Guide or by running spots during prime time. That's no longer enough. HBO was the first to take its cue from Hollywood and promote shows on the sides of buildings (so-called tall walls), on buses, and in subway stations. Now all the cable networks are doing that. And expensive Hollywood-style premieres have become de rigueur. For the eight-episode run of its new show, The Real Housewives of New York City, Bravo held a lavish screening party in March at Manhattan's trendy Touch nightclub, attended by more than 350 members of the glitterati.
Even as they gear up to create more original shows, the cable outfits are laboring to get costs under control. At Turner Broadcasting System (TWX), for example, some shows' shooting schedules are being pared from eight days per episode to seven, says Michael Wright, a top programming executive at TBS, TNT, and Turner Classic Movies. That would save an estimated $100,000 per episode. Wright, who helped green-light popular shows such as The Closer, starring Kyra Sedgwick, and Saving Grace, says it's also cheaper to shoot more scenes on a sound stage than on location, which requires a bigger crew and is more costly to set up.
Viacom's Paramount, MGM, and Lionsgate surely understand what they are up against in trying to create a new pay channel at a time of industry strain. The three studios have the wherewithal to create compelling television. "It's the sweet spot for us," says Lionsgate CEO Jon Feltheimer, whose company makes Weeds for Showtime and Mad Men for AMC. Still, the market for entertainment channels "isn't expanding as rapidly as it once did," argues Harold Vogel, a media analyst and investor with Vogel Capital. The new channel, says Vogel, faces "an uphill battle."
Before it's here, it's on the Bloomberg Terminal.
LEARN MORE