Low Expectations for the High End
Low Expectations for the High End
Aaron Pressman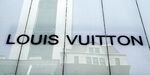 Amid anemic consumer spending and sinking confidence about the U.S. economy, luxury goods retailers are on a surprising streak.
The latest quarterly results from high-end retailers including Coach (COH), Burberry, and LVMH Group (LVMUY), parent of Louis Vuitton, Christian Dior, and Veuve Cliquot, show sales exceeding expectations both at home and abroad. Gas prices are approaching $4 a gallon, but Burberry is rolling out a new handbag dubbed the Warrior. Its cost: $22,000.
Even with these hopeful sales reports, Wall Street anticipates deep trouble for retailers, including luxury purveyors. Once thought to be immune to the ups and downs of ordinary shoppers, shares of the 13 biggest luxe stocks around the world have lost 29% since last June, according to Savigny Partners, a boutique investment bank focusing on high-end retailers. Shares have sagged most, analysts say, at companies that have reached for middle-class customers who aspire to ritzier goods but are being hit hard by the current slowdown.
Luxury shares could still fall another 25% to 30% to reach the values typically seen in recessions, says Morgan Stanley (MS) retailing analyst Michelle Clark. Apparel sales, which have been weak for two quarters, generally suffer up to two years before recovering, she says.
Merger-and-acquisition activity has helped share prices hold up in past downturns, but little has materialized lately. LVMH Group Managing Director Antonio Belloni told Bloomberg News on Apr. 16 that his company is seeking acquisitions but offered no specifics. Valuations are certainly attractive, as major luxury stocks are trading at less than 10 times their 2008 earnings before interest, taxes, depreciation, and amortization, compared with a ratio of almost 14 times last June.
However, tight credit markets have made it all but impossible to finance a buyout, and many private equity firms are stuck without backing. A leveraged buyout deal for German fashion house Escada crumbled in April, and Italian fashion house Roberto Cavalli has been seeking a buyer since last summer. "People are being very careful," says William Plane, director at Savigny Partners.
The best bets for investors are retailers catering to the ultrarich, whether in the U.S., Europe, Asia, or the Mideast. This includes companies such as LVMH, Gucci owner Pinault-Printemps-Redoute, and Hermès. "There's much more insulation for the ultraluxury brands whose consumers are relatively unaffected by all that's happening," says Fred Crawford, managing director of AlixPartners in New York.
So-called aspirational brands such as Coach and Polo Ralph Lauren (RL) face the biggest challenges and thus make the riskiest investments, analysts say. Customers who were once more than willing to stretch their budget to buy a hot pair of shoes or cashmere scarf are rethinking their priorities, Crawford says. The firm just completed a survey of thousands of consumers about their shopping habits. "Right now, people are trading down," he notes.
Without rising real estate values to fuel consumer spending, some have declared the present era of affordable luxury dead and buried, but most retailing experts see the trend on hold until the economy improves. The fascination with celebrity culture—wearing the same shoes as Mariah Carey or carrying the same handbag as Sarah Jessica Parker—is here to stay, says Dana Telsey, who covered retailing at Bear Stearns and elsewhere and now runs her own consulting firm. "The media has created much greater brand awareness, and that's not going away," Telsey says. "The cycle will come around."
Before it's here, it's on the Bloomberg Terminal.
LEARN MORE