business
Biotech Isn't in the DNA
Despite Chicago's efforts to foster a local life-science community, the metro area trails second-tier genetics centersand is way behind the leaders
Stuart Luman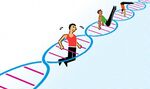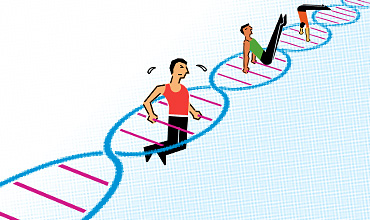 At the end of a daylong conference of the Illinois Biotechnology Industry Organization, Norbert Riedel, chairman of the nonprofit outfit and Baxter International's (BAX) chief scientific officer, summed up the high points of the previous 12 hours. He segued from the new Institute for Genomic Biology at the University of Illinois in Urbana-Champaign to startups spinning out of Northwestern University and its $350 million nanotechnology institute, to efforts by Monsanto (MON) and Tate & Lyle to develop crop-based alternatives in Illinois for fuels and petrochemicals.
"A lot of fantastic research is going on here in Illinois," he reminded the dozens of executives and academics in the audience, citing as an example a 340-acre farm that U of I is offering near its flagship campus for a BP (BP) biofuels project. "I haven't seen anything like that on the East Coast or the West Coast."
Riedel, a tall man with cropped blond hair, a light German accent, and seemingly boundless energy, concluded with a rallying cry: "Let's keep going. Make it happen."
Outside the February symposium at the Hyatt Regency Chicago, however, it's hard to see what all the excitement is about. Despite years of work by iBIO, as Riedel's group is known, and its corporate, university, and government allies, Chicago remains a biotech backwater. In 2007, eight Illinois biotechnology startups received a total of $115.8 million of private investment, according to a report by PricewaterhouseCoopers and the National Venture Capital Assn. That compares with 477 biotech deals worth $5 billion nationwide. That means Illinois as a whole is snagging just 2% of all venture funding in biotech, while Chicago, which received $1 million for one company, isn't even a blip.
As a partner at Clarus Ventures, Dr. Jeffrey M. Leiden sees similar figures. Leiden, who stepped down as president and chief operating officer at Abbott Laboratories (ABT) in 2006, says the Cambridge (Mass.) partnership probably reviews 1,000 proposals a year from life-science startups seeking cash. Last year, pitches came from up and down both seaboards, as well as Canada and Europe. Chicago didn't submit one. In fact, he says, metro Chicago ranks behind such second-tier biotech sites as Minneapolis, Austin, Tex., and Madison, Wis.
Chicago's underachiever status comes down to a half-dozen interrelated deficits. The area lacks early-stage money, business-savvy researchers, serial entrepreneurs, public-sector financial and regulatory support, cooperation among institutions, and practical infrastructure. Any one could prevent an idea from ever becoming more than that. Combined, they seem to doom all hope. Notes William O'Neill, who has been a professor of bioengineering at the University of Illinois at Chicago for 42 years: "It's the biggest city with the fewest things going on."
One by one, say Riedel and other biotech boosters, they're filling in Chicago's gaps—by opening a business incubator with rentable lab space, say, and linking up scientists and executives. They also point to some successes. Nanosphere (NSPH), for instance, a Northbrook company that has combined biotech and nanotech to come up with a supersensitive diagnostic test, raised $102 million last fall in an IPO. "If I were living in some other place in the U.S., I would probably say it would be nice, but it's naive," Riedel says of creating a biotechnology cluster. "But here it's very real; it's very doable."
Chicago also can take comfort that other cities have built themselves into biotech hubs. But these same role models also work against Chicago. Up-and-coming researchers, entrepreneurs, venture capitalists—they all tend to flock where their kind are already established. Thus, Chicago is no longer battling only San Francisco and Boston, the nation's biotech capitals; it's up against San Diego and North Carolina's Research Triangle, to name a couple of the newer centers, as well as dozens of other wannabes. "I like the city," says Arnold Oronsky, a veteran biotech investor and general partner of InterWest Partners in Menlo Park, Calif. "But this is a daunting task for Chicago. It's sort of a vicious circle."
Amgen Defection
The fever to become the next biotech hot spot is understandable. Jobs in biotechnology pay some 75% to 100% more than average private-sector positions, and the highly educated folks who do this work are the types that cities and states crave. While older industries fade, the sector is growing, as aging and wealthier populations around the world demand new treatments for disease. The technology is also a marvel: the manipulation of genes and cells to create new pharmaceuticals, engineered organisms, and medical devices.
Had only a few events unfolded differently, Chicago might have been bubbling with these businesses today, including heavyweight Amgen (AMGN). The company is the biotech industry's largest, with a market cap of more than $43 billion and annual sales of $14.77 billion. Its first blockbuster was Epogen, an anemia drug derived from research at the University of Chicago. The company's founding chief executive was George Rathmann, a former Abbott vice-president for research and a Northwestern grad, and Abbott itself was an early investor. But Rathmann left Chicago to help start Amgen in 1980 in Thousand Oaks, Calif., because that's where the biophiles in venture capital were.
Why were the VCs there? Four years earlier, the world's first biotech company, Genentech (DNA), opened in South San Francisco. The Genentech story has a what-if element, too: Its president from 1985 to 1995 was G. Kirk Raab, who also decamped from Abbott's North Chicago campus, where he had been president and chief operating officer.
Baxter itself has been seeding biotech startups with management talent—but almost always far from Chicago. In her 2005 book, Career Imprints, Monica Higgins, a professor at Harvard's Graduate School of Education, traced a quarter of U.S. biotech startups to executives who had left the Deerfield-based medical-products maker. "They trained the best managers in the biotech industry, and they all left," says Alicia I. Löffler, director of the Center for Biotechnology at Northwestern's Kellogg School of Management. "That was a missed opportunity."
No Local Money
Despite Riedel's exhortations, it may be too late for Chicago to catch up. Most private equity firms are rooted in coastal cities, and the early-stage investors who are here don't know much about biotechnology; they tend to focus on other industries, such as business services or financial technology. That forces life-science newbies to look elsewhere for seed investment, and many can't find it. "The lack of venture capital forces our companies to bootstrap themselves," says Peter Shagory, a partner at Baird Venture Partners in Chicago.
Metro Chicago's pharma companies have done little to encourage local entrepreneurs. Biotech innovator Millennium Pharmaceuticals (MLNM) of Cambridge, Mass., and cardiac-device maker Medtronic (MDT) of Minneapolis are celebrated for spawning biotech industries in their hometowns as their scientists leave to launch companies of their own. Indianapolis-based Eli Lilly (LLY), meantime, has its own venture fund that invests in startups. Abbott and Baxter both spend billions of dollars annually on research and development, and Abbott has state-of-the-art labs at its headquarters. But Abbott conducts its biotech research in Worcester, Mass., while Baxter's bioengineering facilities are in California and Austria. If their bio­researchers do go out on their own, they do it there, not here.
In an industry that's global, transforming Chicago into a center for biotech R&D isn't a priority for corporate chieftains. "It doesn't matter if the technology is created across the street or across the ocean, because it's so transportable," says Dr. John Leonard, Abbott's senior vice-president for pharmaceutical R&D. Indeed, two rising stars on the local biotech scene—Ovation Pharmaceuticals of Deerfield and Sagent Pharmaceuticals of Schaumburg—don't do any research at all; they just buy rights to compounds discovered by others and market them.
Chicago-area universities aren't any better at creating biotech entrepreneurs. Many in the industry blame academic cultures that have dissuaded researchers from commercializing their work. University rivalries have gotten in the way, too, forcing researchers to work in isolation. There's also a shortage of fully equipped labs. Illinois has 1.5 million square feet of wet lab space, thanks in part to Illinois Science & Technology Park, which fills a third of the former G.D. Searle site in Skokie. But with only 1/15th the population, Madison matches Chicago in lab space. And Chicago isn't even close to Boston, which has more than 14 million sq. ft., or San Francisco, with some 11.5 million sq. ft.
The state hasn't done much to encourage the industry, either. It doesn't offer tax credits to so-called angel investors, the way Wisconsin, Michigan, and Indiana do. Nor does Illinois allocate public money to support the industry directly. Ohio, on the other hand, has a fund that invests roughly $700 million in bioscience, and Governor Ted Strickland wants to plow another $300 million into the life sciences this year.
If anyone can put Chicago on the biotech map, it may be Riedel. Formerly the head of biotech at Hoechst Marion Roussel, he joined Baxter in 1998 as president of its recombinant therapeutic protein unit in Glendale, Calif. Riedel, who earned a PhD in biochemistry from the University of Frankfurt, transferred to Deerfield in 2001 when he took over as chief scientific officer. He has been chairman of iBIO for almost two years. He's certain that the conditions to create a thriving biotech industry are all here—it will just take perseverance. "It was the same on the East Coast and the West Coast," he insists. "It wasn't there to begin with."
Fourth-Largest Hub
IBIO, which started in late 2001, has a budget of $2 million and 125 corporate, university, and government agency members. It pushed the General Assembly to form the state's first biotechnology committee and is lobbying Springfield to pass angel tax credits and funnel state funds into biotech. Its latest effort: a one-year-old program that hooks up successful executives with those just starting out. Called Propel, it is modeled after a mentoring program in San Diego that is credited with greatly increasing the success rate of new biotech companies.
The advocacy group also argues that the state's bioscience industry—under iBIO's broad definition, the industry encompasses medical-device, diagnostic, and bioagricultural companies—is in fact quite healthy. According to a report by the Battelle Memorial Institute, done on behalf of the Biotechnology Industry Organization (BIO), Chicagoland has more than 1,000 such companies, with 46,000 employees altogether, making it the fourth-largest concentration of biotechnology in the country.
David Miller, iBIO's president, points to the BIO 2006 conference in Chicago as a sign that things are turning up. The national meeting was the first BIO had ever held in an interior city, and it broke attendance and revenue records. Miller is also encouraged that Chicago will host the conference again in 2010. But out-of-towners don't necessarily see the return engagement as an endorsement of Chicago's biotech prowess. "You shouldn't be flattered," says San Diego venture capitalist Ivor Royston, who is credited with starting that city's first biotech company, Hybritech, in 1978. "There aren't that many places where you can hold a convention for 20,000 people."
So far, disappointments outnumber achievements. Richard Morimoto, a biology professor at Northwestern, helps run the Chicago Biomedical Consortium, which, with $50 million from the Searle family, is attempting to bring together academics from Northwestern, Chicago, and the University of Illinois at Chicago. Yet for his own startup, Proteostasis Therapeutics, which is developing drugs to treat Parkinson's and Alzheimer's, Morimoto and his partners chose Cambridge, Mass. "It wasn't even a discussion that I could form it in Chicago," he admits. "It's astonishingly easier to do things in the Bay Area, Cambridge, or Stanford."
Even Miller concedes that when it comes to spinning out startups and nourishing them with sufficient capital and business talent, Chicago is failing. "We're not great at this startup thing," he says, "but we're getting better."
Before it's here, it's on the Bloomberg Terminal.
LEARN MORE