Opening Up The Wii
The WiiWare Channel will feature games created by independent developers. It's win-win for both Nintendo and game designers
Kenji Hall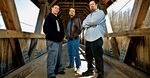 A tiny outfit like Medaverse would normally have no business making video games for living-room consoles. The Dover (N.H.) company, which started as a news site for gaming fans, is just too small: With six employees and a shoestring budget, it lacks the power to break into the multibillion-dollar video game industry or get backing from a bonafide publisher. "That's always been the biggest issue," says CEO Jesse Lowther.
But in May, when Nintendo (NTDOY) launches its WiiWare Channel for downloadable games in the U.S., it will throw open the door to little guys like Medaverse, which is now creating its first game for the best-selling Wii device. The WiiWare Channel will allow users to download new games by independent developers for the first time.
The result: a low-cost development model for Nintendo and a larger cast of independent game creators. The upside for developers? Zero production and distribution costs, which normally consume about a third of spending. Selling via the WiiWare Channel "is like having the minimum bet at a casino lowered," says Seigai Kou, development director for Arc System Works in Yokohama, Japan.
And for Nintendo? By giving indies a low-cost outlet, the company expands the games roster for Wii users. It's betting developers will price WiiWare games low, which would appeal to the Wii's eclectic base of customers and help shore up console and software sales as the economy slows. "WiiWare is designed so a big idea can succeed without a big budget," says Tom Prata, senior director of project development at Nintendo of America.
The outreach marks a strategic shift for Nintendo. In the past, the Kyoto-based company's tight control over content tended to stifle or alienate developers. Producers must still submit a proposal before Nintendo will sell them the machine needed to program games. But the WiiWare Channel allows far more leeway over design and pricing. After a ratings board reviews a game, Nintendo will load it onto its site. "Nintendo is not prescribing to the content creators the [complexity] or the genre," says Prata.
WiiWare is also fitting for Wii users. With its 2006 debut, the Wii upended the industry. Rather than add computing power, Nintendo redesigned the controller, which can be swung like a golf club or aimed at the screen like a gun. That wooed nongamers of all ages who seldom play more than two hours a week and aren't eager to shell out around $50 for a new game. WiiWare titles are cheaper. In Japan, where they just launched, the priciest are $15.
WiiWare isn't the first game-download service open to new developers. Microsoft (MSFT) released a do-it-yourself programming kit in 2006, and in February announced plans to let its online community members create Xbox 360 games. But Nintendo has an edge: the Wii's mass appeal. Market researcher iSuppli predicts the hit's cumulative sales will surpass those of all other living-room consoles this year, which should attract more developers. And unlike Microsoft, Nintendo posts new games separately from arcade classics. That reassured gamemakers that their programs won't get buried among hundreds of arcade and puzzle games.
For game creators, Wii startup costs are low. The development kit costs $2,000, at least half that of Sony's (SNE) or Microsoft's. By the time Medaverse releases its first game, Gravitronix, this summer, it won't have spent a single cent on disc production, packaging, or distribution. Says CEO Lowther: "We're still under $15,000, and every penny has been from my own life savings."
Return to Inside Innovation Table of Contents
Before it's here, it's on the Bloomberg Terminal.
LEARN MORE