Is Content King? Or Is Search?
Traditionalists and techies at Web portals clash over the core focus of online media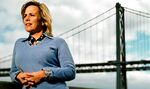 There is an inherent tension between the tech and traditional companies when it comes to media. With some oversimplification, it can be summed up in one question: Is content the center of the online world, or are algorithms for search and targeted advertising? The old guard of media forever struggle with the degree to which they're comfortable engaging with the newer players online. (To pick just one example: Viacom (VIA) sued YouTube (GOOG) over copyrights last year, while many other programming giants partnered with it.) But a variant of this tension also erupts inside some big online portals—Yahoo! (YHOO), AOL (TWX), and, most recently, Microsoft (MSFT)—which are media operations themselves, since they produce content and sell ads around it.
Microsoft's efforts to move into media date back to the mid-'90s, when it launched its ill-fated city guide network, Sidewalk. It hired executives familiar with Madison Avenue, like Joanne Bradford, who arrived from BusinessWeek in 2001 as its chief media revenue officer.
But grafting traditional media DNA onto the new guys doesn't always work. At Microsoft, in the past year at least five high-level media executives have left or are leaving. Among them: Bradford, who in mid-March went to next-generation TV ad startup Spot Runner; her boss, Senior Vice-President Steve Berkowitz, who's leaving in August; and, previously, key Bradford lieutenant Eric Hadley. (Bradford and Berkowitz's announcements came after Microsoft bid to buy Yahoo, itself no stranger to turnover.)
In a brief interview, Bradford said she "loved every minute" at Microsoft. But in late 2006, The Wall Street Journal chronicled on its front page her clashes with some of Microsoft's (tech-minded) old guard. Though that story ended with Bradford triumphing internally, the brute fact is this: Despite helping build a billion-dollar media business, Bradford and her team's achievements could still look tiny next to Microsoft's traditional software business. (Microsoft's annual revenues in its last fiscal year topped $51 billion.) Microsoft also doesn't like losing, and MSN has long trailed other online players in key categories. And the basic tech vs. media conflicts alluded to in the Journal remain, say several executives familiar with the company. "It's just very software-centric. Very ad-network-centric," sighs one.
Mike Galgon, Microsoft's chief advertising strategist, disagrees, saying the company will invest in traditional and tech-oriented ad approaches. Galgon argues that "the definition of media companies has evolved in the online space" to center now on "consumer experiences," including e-mail and instant messaging. He adds, "We are 100% focused on creating great consumer experiences," many of them ad-supported.
But one observer familiar with online and offline media isn't buying it. "What AOL and MSN and Yahoo have become are tech companies—infrastructure companies that will facilitate some of the [ad] buying and selling processes," says Wenda Millard, president for media at Martha Stewart Living Omnimedia (MSO), who formerly ran ad sales at Yahoo after stints in print. "They are not heading toward becoming media companies," which the arrival of executives like Millard was supposed to herald.
ADS AREN'T PORK BELLIES
Millard's infrastructure comments allude to the arms race among all major online portals to buy and build platforms for massive online ad networks, which sell and place ads across multitudes of Web sites. (The ad network argument for Microsoft-Yahoo: Such networks make more money from ads on sites they own, since there's no sharing of revenue with an outside content owner.)
It's no surprise that Millard, whose expertise lies with the softer sciences of Madison Avenue-style sales, argues for their centrality online. In an appearance earlier this year she warned traditional media players that if they allow ad networks to mediate the buying of their Web sites' ads, they run the risk of commoditizing these ads' value as if they were the media equivalent of "pork bellies." The bigger unanswered questions: whether big brands' online ads should be priced like pork bellies or prime beef, and whether the Microsofts and traditional folk will ever see eye to eye on media matters.
For Jon Fine's blog on media and advertising, go to www.businessweek.com/innovate/FineOnMedia
Before it's here, it's on the Bloomberg Terminal.
LEARN MORE