How to Sell Overseas
Put that talk of recession to rest. Foreign markets are eagerly buying American
Jeremy Quittner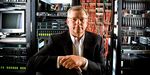 Beth Marcus' first company, Exos, made a name for itself selling gear to American gamers. Microsoft bought Exos in 1996, and the 49-year-old Marcus has gone on to launch Zeemote. This time around, she has a whole new strategy. The 16-person Bedford (Mass.) company, which lets consumers use their cell phones as game consoles, is seeking its first customers to buy her product, but not in the U.S. Instead, Marcus is looking overseas, particularly in Asia and Europe, where cell phone networks are more open to companies like hers.
Marcus is one of about 246,000 entrepreneurs now selling abroad. Exports rose 12%, to $1.2 trillion, from 2006 to 2007, according to the International Trade Administration. That included increases of 18% to China, 28% to Brazil, and 74% to India. Small businesses account for about 30% of all U.S. exports.
If you aren't selling abroad, it's time. We don't have to tell you that the U.S. economy is struggling. Your suppliers may be raising their prices, and your business customers may be worried about their own sales. But just because demand may be shrinking at home doesn't mean you won't get a rousing welcome abroad. "We are still viewed by the rest of world as the highest-quality producer, and now our stuff seems to be on sale because of the falling dollar," says Larry Harding, president of High Street Partners, a Boston firm that helps international companies manage their finance and accounting. Says Harding: "Most U.S. companies should be getting one-third to one-half of their revenues outside of U.S. borders."
Thankfully, selling abroad has never been easier. Technological advances get much of the credit. Many international markets are throwing open their doors. Trade agreements such as CAFTA—the Central American version of NAFTA, passed in 2005—have lowered tariffs and removed other obstacles. And countries once regarded only as places to outsource, such as China and India, are now hungry for imported goods.
The news is even better on the business-to-business front. This year, China began giving tax breaks to local manufacturing companies attempting to upgrade their technical processes or environmental standards—good news for U.S. companies that can help them. India is similarly keen on minimizing environmental damage and upgrading its manufacturing base. "When you talk about business-to-business, particularly if it has anything to do with high tech, by and large the market is wide open," says Anil Gupta, a professor of strategy and organization at the University of Maryland's Robert H. Smith School of Business.
Of course, there will be some headaches along the way. Selling internationally takes a commitment, of both time and resources, as well as an understanding of the cultures in which you plan to operate. Swings in currency prices can hammer profits. Selling abroad often means reengineering products for new audiences, often of lesser means. And it is crucial to keep things in perspective: You don't want to get so consumed with international sales that you divert too much attention and resources from your business at home.
FOLLOW YOUR PARTNERS
It may sound obvious, but you need to make sure there is demand for your product. If you have a strong domestic market, you're likely to find an international one as well, but there are so many regional and cultural particularities that there are no guarantees. "You had better start with: Is there a market there and unmet need where I can sell? That is the heart of any business plan," says Van Wood, chair in international business at Virginia Commonwealth University in Richmond. The particular attributes of a region matter almost as much. Lawrence Tuller, author of An American's Guide to Doing Business in Latin America, has identified major risks entrepreneurs should assess before heading overseas. These include political instability, corruption, inflation, and government interference. In some instances, international trade agreements such as NAFTA and CAFTA might be reasons to expand, as they are specifically designed to foster business relationships with new regions, primarily through tariff reductions.
Joe Guiliano, president of Christopher Norman Chocolates in New York, has a niche product in the hotly competitive market for high-end specialty chocolates. Guiliano knew his 15-employee, $1 million company needed to diversify its customer base. First he tried Europe but found he was locked out of selling there because of a blockade of American sweets. Then the Japanese caught wind of his hand-painted, hand-sculpted creations. "The Japanese love visually how our stuff is different from the European chocolates," says Guiliano. "We also have the cachet of 'Made in N.Y.'" Guiliano found a distributor with experience selling specialty chocolates and its own manufacturing facility near Tokyo. That distributor now makes the company's candies under a licensing agreement.
One of the best ways to get to new customers is through existing ones. The days when CEOs or their minions parachuted into a new place, built a factory, and considered themselves officially "global" are gone. Nowadays, most companies, even those not currently selling overseas, already have an international network. The smart thing is to start using it. One of the best routes is to follow your partners or your supply chain. You may already be a supplier to a large foreign-based company that has customers in its home country. Or you may be outsourcing part of your operations to a company overseas. Use these contacts to find new customers. "Small businesses can take that relationship with vendors or suppliers and have them introduce them to customers in that country," says Tim Hanley, vice-chairman and U.S. process and industrial products leader for Deloitte.
That worked for Michael Worhach, president and CEO of Sepaton, a 140-person software manufacturer based in Marlborough, Mass. His is one of the companies that has benefited from the Chinese government's urge to upgrade. Sepaton's technology allows companies to back up data using digital files rather than tapes. But it took more than government initiatives to get Michael Worhach, Sepaton's president and CEO, in the door. Worhach knew a systems integration expert who was also a Chinese national with extensive contacts in China's banking and financial world. In 2003 his contact introduced Sepaton's products to Agriculture Bank of China and China Construction Bank, two of China's largest, as well as to People's Insurance Company of China. They signed on as customers, and things picked up from there. Sepaton now has about 35 business clients in China, offices in Shanghai and London, and 40% of its $28 million in revenues originating overseas.
When Stephanie Harkness decided to go abroad, she tapped her local network for global partners. Her 100-person company in Soquel, Calif., Pacific Plastics & Engineering, which makes plastic and injection moldings for biotech and other life sciences companies, used nearby firms for legal advice and accounting. But they were either large national outfits, such as Nixon Peabody, or belonged to professional organizations with members who were global. When she started thinking about finding a manufacturing partner abroad, they pointed her to potential ones in Bangalore. Harkness, who is chairman and CEO of the company, then made about six trips to India and interviewed management at more than a dozen factories. "You can quickly assess whether they have the same philosophy as you and shared values and if they have the knowledge base you need," she says. She learned to pay attention to a variety of cues, such as how clean and organized the factory is, what kinds of computer systems it uses, and even how the employees are dressed. She eventually invested $100,000 in a joint venture.
When Mike Farrell, the president and CEO of Sentry Equipment in Oconomowoc, Wis., began to sell globally, he worked through referrals from his customers, including such big companies as Bechtel and Westinghouse, which have plants in Brazil, Spain, Japan, and Taiwan. Founded in 1924, Sentry manufactures equipment that monitors the purity of steam and water used in manufacturing processes.
RECRUITING UNCLE SAM
Introductions to potential customers weren't enough when Farrell was ready to begin selling in Europe and Britain. He also needed distribution agents in each location who could handle negotiations and who understood the local language and customs. "It was hard to do," says Farrell. Eventually he found them by asking for referrals from current customers and by inquiring through the Commerce Dept. and the Wisconsin World Trade Center. Today, the 140-employee, $27 million company sells in about 60 countries.
As Farrell found, the Commerce Dept. and its trade arm, U.S. Commercial Service, can help you get established. The U.S. Chamber of Commerce has offices in cities throughout the world. Most states also have economic development agencies with international trade offices. All will help you find distributors, trading partners, and other leads.
Gael Coakley, co-founder and executive vice-president of Softee Supreme Diaper, made use of his state's Gold Key Service program, which links U.S. entrepreneurs with distributors around the globe. The Decatur (Ga.) company bought "off-spec" (imperfect) diapers from U.S. manufacturers, then sold them throughout Southeast Asia.
But in the late 1990s, big consumer goods companies began moving factories into Coakley's territory overseas and selling similar products. As manufacturing technology improved, Coakley found less off-spec to purchase. To guarantee his product supply, Coakley purchased a factory in Decatur and continued to tap his U.S. suppliers for cheap raw materials. That let him charge about 30% less than name brands. Even so, the market was getting tougher. That's when Coakley linked up with Gold Key, which helped him find distributors in Central America. Good timing: It was soon after CAFTA eliminated tariffs that had run as high as 18%. Now Softee Supreme sells in Guatemala, Costa Rica, El Salvador, Honduras, and the Dominican Republic. "In the last couple of years we have really had a hard-core presence in Central America and the Caribbean," Coakley says. The 65-employee company's revenues have jumped 35% since 2006, to $15 million, and about 60% of that comes from overseas.
No matter where you are based or where you are selling, technology can smooth the way. The Internet, videoconferencing, and mobile devices all help Pacific Plastics' Harkness work in several countries at once. She makes regular use of video conferences to keep her workers in sync, as well as computer software called IQMS that monitors, among other things, the flow of plastic parts through machines in facilities overseas. "It is crucial to our success," she says. "We run 24/7, and one challenge is everything there is upside down by about 12 hours. But we can hit the send key, and they will be working all night."
Similarly, Sepaton's Worhach says his team of far-flung engineers in Colorado, Boston, China, and India recently collaborated to fix a software problem using the Internet to communicate in real time. Sepaton also uses the Internet to act as an always-on billboard for new customers. "Technology allows us to operate sales initiatives seamlessly all over the world," says Worhach. And those global sales have never been more welcome.
Back to BWSmallBiz April/May 2008 Table of Contents
Before it's here, it's on the Bloomberg Terminal.
LEARN MORE