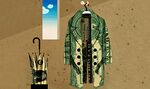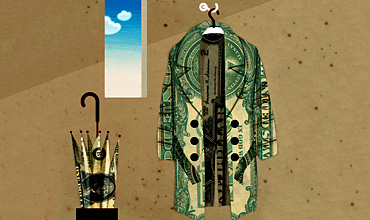 With the economy struggling, many entrepreneurs are no doubt glad they've been hoarding cash. And they have. Over the past 20 years, the cash levels of companies with less than $19 million in sales rose to more than 35% of assets from 15%. For the largest companies, the level has doubled to more than 10%. Kathleen Kahle, associate professor of finance at the Eller School of Management at the University of Arizona in Tucson, Ariz., and two other professors studied 13,000 firms of all sizes, finding that all were clinging to cash. Reserves grew particularly fast in the late 1990s and early 2000s, following the bursting of the technology bubble and the September 11 attacks.
Bowman Fishback, vice-president of entrepreneurship at the Ewing Marion Kauffman Foundation in St. Louis, says entrepreneurs are using cash as a safety net. "Entrepreneurs' personal financial situation and their company's financial situation are very tightly aligned," Fishback says. "The vast majority are thinking about paying paychecks and bonuses, not about acquisitions and asset allocation."
Why else do small companies have fat treasuries? They are typically less diversified than large companies, and therefore less equipped to handle political and economic storms.And unlike large companies, smaller outfits have fewer ways to unload cash, such as paying dividends or making acquisitions.
But holding tight to dollars is not always a good thing. A large cash hedge might stop some companies from seizing opportunities to grow. "The concern is that it is not clear what the firms will do with the money," says Amy Dittmar, an assistant professor at the University of Michigan in Ann Arbor.
Cash is very much in favor at Vellus Products, a maker of high-end dog-grooming products. The five-employee Columbus (Ohio) company, which had revenues of $500,000 in 2007, has increased its cash-to-assets ratio to 26%, vs. 10% when it was founded in the early 1990s. "Cash is the only way [to do business]. We have no loans and no debts," says owner Sharon Doherty. Vellus sells in 28 countries, and competition has increased overseas. Doherty won't even accept letters of credit: "My goods leave here when I know they are paid for and the money is in the bank."
Back to BWSmallBiz April/May 2008 Table of Contents
Before it's here, it's on the Bloomberg Terminal.
LEARN MORE