Entrepreneurs Fight a Recession
To find out how small businesses are faring in a faltering economy, we went to the source
Jeremy Quittner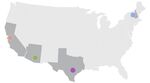 We're bombarded with statistics about the weakening economy. Payrolls are shrinking, but mass layoffs are rare. Consumer confidence is at its lowest point since 1973. Gross domestic product grew 0.6% in the last quarter of 2007, but without a boost from foreign trade, it probably would have declined about 0.3%. But these numbers don't necessarily tell us what's happening to small businesses. For that, we turned to the real experts, entrepreneurs across the country. We found sales slipping in some towns, but in others it's all just worry—at least so far.
BISBEE: WOOING TOURISTS
The year 2007 was a tough one for Bisbee, Ariz. The faded mining town, trying to reinvent itself as a tourist destination, features railcar tours of deserted mines and reconstructed saloons in its 130-year-old hotels. While visitors to Bisbee numbered 58,000 in 2007—about a 16% increase over 2006—tourism began to taper off in the fourth quarter, which is usually the busy season.
Bisbee sits about 90 minutes away from any major highway, and rising gas prices mean would-be tourists are increasingly reluctant to make the trip, says Robert Carreira, director of the Center for Economic Research at nearby Cochise College. In December, Bisbee's retail sales were down about 5% compared with the same period a year earlier, according to a monthly economic report from Cochise. Restaurant and bar sales were down almost 19%, and lodging receipts declined 1.1%.
Small businesses are feeling the pinch. Joanne Berry, owner of Bisbee Fine Art and Framing, says her sales in 2007 plunged about 21%, to $30,000. Two years ago, she says, the typical tourist might spend $150 at her store. Now it's more like $30. Pattie Carlson, owner of the Letson Loft Hotel, worries that after a good year in 2006, the prime tourism months will be soft. Already, receipts for December and January were down 10% from a year ago. "We were expecting 2007 to be better," she says."I think everyone is being cautious. —Jeremy Quittner
HANOVER: HEDGING BETS
While other small towns in the Upper Valley of New Hampshire and Vermont are suffering post-industrial rural poverty, in Hanover you can easily pay $550,000 for a single-family house and cough up $3 for a soy chai latte. Students and their visiting families buzz around Main Street, grabbing a warm drink at the bustling Dirt Cowboy Café before meeting friends at the Hanover Inn.
Any downturn in the economy hasn't touched the town, thanks in part to Dartmouth College and the regional hospital. "We don't see the booms in the economy, but we also ride out the tough times pretty well," says Gregg Fairbrothers, an adjunct professor at the Tuck School of Business.
Still, business owners are getting ready for a slowdown. John Olszewski, founder of 53 Technology, launched his company in Hanover in 2000 after being priced out of Boston. The $300,000, two-person software shop builds Web applications for schools and is hoping for a modest 5% growth rate in the coming year. "You don't hear a lot of doom and gloom, but people are just starting to wake up to the fact that things are not looking good," says Olszewski, a former dot-commer. "We're keeping our overhead down and trying to diversify as much as possible."
Dirt Cowboy owner Thomas Guerra says he is fortunate to have "a great cross-section of customers, from businesspeople in the morning to students later in the day," but he's still hedging his bets. He's buying more supplies wholesale and offering handmade chocolates to get more customers in the door. So far, it's working: Revenues for the $900,000, 15-employee café are up 8% over last year.
Tom Ciardelli, owner of Hanover Outdoors, a fly-fishing and outdoor-adventure gear store, expects sales to be down 10% this spring compared with last year. Although a stellar ski season buoyed business this winter, autumn sales were down 15% for his $475,000, two-person operation. He relies on Dartmouth parents, who spend while visiting their kids. "People were still shopping, but they were buying less expensive items," he says.
To combat weak sales and increase traffic, he plans on discounting big-ticket fly-fishing equipment this spring. But he's still optimistic about his prospects in this college town. "The school is the only reason we're in Hanover," says Ciardelli. —Amy S. Choi
BURLINGAME: A TIGHT SPOT
The quaint, tidy sidewalks of downtown Burlingame, Calif., teem with well-heeled families out for a stroll. And, often, not much else.
Many of the business owners in this affluent suburb of San Francisco are on edge. Paul Cornajo is one of them. He owns Fina Boutique, where dresses, shoes, and bags go for $100 to $400. "People are just not shopping like they were last year," Cornajo says. In January, sales were down 40% from a year ago; February was down 20%. Cornajo has been clearing out older merchandise at fire-sale prices. "I've had a 'Sale' sign out on the sidewalk for months," he says. Late last year he went into debt to pay for new inventory, and he is now slashing expenses. He hasn't advertised since December and has started cutting the hours of his sales staff.
Other firms are suffering from tighter business spending. Charles Kavanagh, owner of Kavanagh Engineering, says he booked only two jobs in the first two months of 2008. That compares with five for the same period in 2007. "I had one contractor build a house and now he can't sell it, so he's certainly not going to start another one," says Kavanagh. And at Victoria Sedan & Limousine, revenue is down 10% from a year ago. "We are a luxury service, and that is the first thing that companies cut," says co-owner Ben Majlessi, who has a fleet of 10 cars. "If we see a drop two months in a row, then we'll tighten our belt and have to get rid of cars."
At least one business is planning to expand despite the gloom. Marlinda Wilson, owner of Marlinda's Skin & Bodycare, says that while customers have reduced the frequency of their spa treatments, she will nonetheless be open on Sundays starting in May. Wilson is betting that enough weary moms will go for a Sunday indulgence to make her effort—and the expense—worthwhile. —Louise Lee
AUSTIN: INFLATION JITTERS
Ask business owners in Austin about the economy, and they don't talk about a recession. They talk about inflation. Michael Parker, owner of downtown pub Opal Divine, used to pour his vodka tonics from a bottle of locally owned Tito's Handmade. Not anymore. With prices up on everything from beer to cheese, Parker, who employs a staff of 140 at three locations, reluctantly boosted menu prices 5% to 10% and started substituting lesser liquors in the pub's well drinks.
Donya Stockton, owner of a club called Beerland, is worried that skyrocketing property values—embodied in dozens of condominium projects going up around town—may price out the grungier dive bars and rock clubs that made downtown a destination and gave rise to Austin's official slogan ("The Live Music Capital of the World"), as well as its unofficial one ("Keep Austin Weird"). Stockton says that with her landlord unwilling to renegotiate her lease, she expects the club will be forced to move or close within the next few years.
Tom Abdenour, owner of the vegetarian Tom's Tabooley, is also apprehensive. He and other business owners worry about a repeat of the dot-com bust, when a collapse affecting the city's high-tech sector hit downtown Austin hard. "There's a lot of money pouring into this town, and a lot of young money," he says. "But what happens when it stops?"
Dan Klopp, owner of four-person custom signmaker Sign Satisfaction, thinks he knows the answer to that one. Although Klopp raised his prices about 4% this year to cover an increase in the cost of plastics, referrals from commercial developers enabled him to take on an additional employee. "The sign industry is pretty recession-proof," he says. "They buy signs from us on the way up, and they buy signs from us on the way down." —Kerry Miller
Back to BWSmallBiz April/May 2008 Table of Contents
Before it's here, it's on the Bloomberg Terminal.
LEARN MORE