Determine Your Company's Worth
Before making a major business decision, know your company's real worth. It's a more complex process than you think
Jeremy Quittner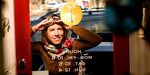 Shelley Torgove founded apothecary tinctura, an herbal extract company, in 1998 with a $50,000 advance on her credit cards. Thanks to her prowess scouring the jungles of South America for homeopathic medicines, Torgove was able to expand the Denver business to eight employees and $725,000 in sales by 2007. But she'd become deeply interested in women's health and considered selling the company to open a clinic specifically focused on that. How much would Apothecary Tinctura fetch? Torgove had no idea. "I needed someone from the outside to take a hard look at my business and the facts," she says. She hired an appraiser for about $3,500, and three months later was told that her company was worth $450,000.
In the end, Torgove decided not to sell. Thanks to the valuation process, she could see which parts of her business were growing the most, and those turned out to be her women's health and fertility products. "When we broke down cash flow based on different services and offerings, it helped me see some of the pieces were already active," says Torgove. She could keep focusing on those areas and eventually spin off a women's health clinic.
Before you can sell your business, merge with or acquire another company, or take on investors, you need to know how much your business is worth. Think you already know that magic number? Fewer than 25% of small business owners actually do, say experts. Most entrepreneurs just guess, and those estimates are usually inflated. Says Brendan Kennedy, president of Phoenix appraisers Canyon Financial Services: "A lot of people get emotionally tied to the business because it is their baby," leading them to think it's worth more than it is.
INTANGIBLE ANGST
Finding your company's value takes more than multiplying your current cash flow by a number of years and projecting that forward. Your assets and leverage count. So do prospects for your industry, your location, and the local labor pool. The overall economy has an impact, too. In 2007's fourth quarter, sale prices were down 6% from the third quarter. But prices in industries including manufacturing (up 21%), services, and restaurants are rising, according to BizBuySell.com, an online business brokerage.
Besides the many hard numbers you have to tally, things get really sticky when you measure intangibles such as intellectual property or the creativity of your staff. With all that to consider, it usually makes sense to call in a professional. Then be prepared for a process that takes both time and money.
Valuation experts are frequently certified public accountants. Your state CPA association might be a good place to begin your search for one. There's also a national association of CPAs, the American Institute of Certified Public Accountants (aicpa.org). Appraisers also have their own national associations, such as the American Society of Appraisers (appraisers.org), the Institute of Business Appraisers (go-iba.org), and the National Association of Certified Valuation Analysts (nacva.com). Their sites can help you find an appraiser. There are also business brokers who will appraise your company with the goal of selling it; find one through the International Business Brokers Assn.
Valuation experts will charge between $3,000 and $5,000. Brokers typically take a commission from the sale—at least 10%. But because brokers likely have a quick sale in mind, they may not care about getting the highest price. No matter which route you choose, you'll need to gather company paperwork for the past five years. That means everything from profit-and-loss information to details on benefit plans and the company's hard assets and liabilities. Plan on spending up to three months sifting through your company's financial statements with your appraiser.
Calculating your business' worth can be done in three ways.
The first looks at your company's assets; the second examines the prices of similar businesses; and the third looks at cash flow. In the first case, a business appraiser will examine your business' hard assets, including machinery, equipment, or real estate. Your business value is basically the sum of these assets minus any liabilities. Businesses that are looking to sell quickly or that are not very established may prefer this method; otherwise, depending on your industry, you're likely to lose some extra cash, as you are not factoring in the future earning potential of the company.
A second valuation technique relies on sales of similar businesses in your area. "The value drivers for smaller companies are very different from the stock market, so focusing on private transactions is the only comparable way to feel out the market," says Michele Miles, executive director of the IBA in Plantation, Fla. Appraisers will comb through databases of sales such as the IBA's Transaction Database, which lists some 30,000 deals nationwide. The Risk Management Assn. compiles and analyzes bank loan data for commercial sales. With this method, the location of your business plays a big role. A technology firm in New York or Silicon Valley, for example, will likely have a higher value than one located in a rural area. This method does have limitations: It doesn't account for things that may make your company more valuable than one across town that produces a similar product, such as a strong management team or sales process.
CASH-FLOW ACCOUNTING
A more thorough approach, and the most common, is the cash-flow method. The easiest way to do this is to tally cash flow minus expenses. This number represents what a new owner could make free and clear during his first year. If you have a startup or a very small company, the process is straightforward enough that you could do it on your own.
You may be able to take a more accurate measure, however, by using a more complex multiyear projection of cash flow, called a discounted cash flow. Appraisers will factor in a discount rate, referred to as the buildup discount rate, which accounts for risk. This rate is usually inverse to the cash flow and includes such things as the growth rate of your particular industry and hazards associated with your specific company. Some risk factors: Is one person so involved in the business that his or her departure would harm it? Do you have only a few customers who make up the bulk of your revenues? "The smaller the company, the greater the risk associated and the greater the return required by an investor," says Kennedy. If, say, a company has $400,000 in cash after taxes and expenses and a discount rate of 20%, its present value would be $2 million, which is the cash flow divided by the discount rate. Small businesses typically sell for roughly 60% to 70% of revenues, according to the IBA.
Late in 2007, a local competitor asked Butch Platt, president and owner of Phoenix-based Lithotech, about a merger. After 30 years in business, Lithotech, an offset printing and graphics company with 52 employees and $7 million in sales, was debt-free but somewhat behind the curve upgrading its equipment. The company that approached him was in the reverse position. "They had the equipment, but I had the financial wherewithal," says Platt. Both companies hired appraisers. About 2 1/2 months and $3,500 later, Platt discovered that his business was worth $5 million. Although he says he is still awaiting the results from the other company, Platt is now in a much better position to negotiate. Says Platt: "This will tell me exactly what my share of the stock will be." And there is nothing sentimental about that.
Back to BW SmallBiz April/May 2008 Table of Contents
Before it's here, it's on the Bloomberg Terminal.
LEARN MORE