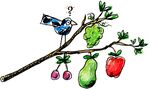 Bassim Hamadeh's $5 million company, University Readers, has to keep track of about 1,000 professors scattered around the country. That's a tall order for the 25-employee San Diego business, which produces customized textbooks and reading materials for instructors. Hamadeh needed customer relationship management software that he could easily customize. Such tools were pricey, running $750 to $1,000 for each of the 10 employees who needed them. Then, much to his surprise, Hamadeh found Sugar Community Edition. The free software had the features he wanted and gave him a great deal of flexibility. After some tinkering, Hamadeh's it staff quickly built a tool that helps employees manage projects for professors. And, Hamadeh says, "the fact that it was free was icing on the cake."
You often don't have to spend big bucks to get the software your operation needs. In fact, you may not have to shell out anything at all. Free software for tasks from word processing to accounting is increasingly available, thanks largely to the growing popularity of open-source applications. With open source, developers agree to give users access to the code, essentially the recipe for the software. Although that might not seem like a big deal for anyone other than programmers, it makes adapting the software much easier and cheaper. Other companies, including Microsoft and Intuit, do offer free entry-level versions of some software, such as accounting packages, but because those products are not open-source, they can't be retooled for your business.
Of course, there's a catch. Some open-source desktop software programs, such as OpenOffice.org, an office suite, or the Firefox browser, can be easily downloaded, but you may need to hire someone to help set up or customize those programs designed to run on servers. IT support is usually offered online in community forums, so if you need a great deal of one-on-one attention, you may also need to hire some help. "I tend to think of it like the accounting profession, where the tax code is free but businesses need to hire professionals to help guide their way through those areas," says John Locke, manager of Freelock Computing, a Seattle company that offers open-source consulting services for small businesses.
Even with the expense of hiring it pros, open-source software can be a good deal. "With proprietary vendors, they own everything and they lock you into their contracts," says Paul Williams, technology consultant for IT Servants, an Edison (N.J.) consulting firm. Open-source, he says, "frees small businesses because now there are other people who can analyze the code and expand it."
UPGRADES AHEAD
Before buying any software, you should check to see if the product itself or a similar one is available in a free version. Some companies offer just-the-basics packages to reel you in with the hope that you'll eventually upgrade to a pricier version. In October, 2007, when Linnette Chitla started Feltcards, a Raleigh (N.C.) greeting card company, she tried QuickBooks Simple Start 2008. Intuit had just made the package, which had cost $99.95, free. "It's good for people like me who are starting from nothing," she says. Chitla uses Simple Start mainly to record expenses, invoices, and receipts. But if she has to track inventory and create purchase orders, she'll need to get QuickBooks Pro, which starts at $199.95.
If you find software you like, paying for an upgrade may make sense. For University Readers, Sugar is the go-to tool for sales, marketing, and project management. Recently, Hamadeh decided that he needed some advanced reporting features that just weren't in the Sugar Community Edition. SugarCRM, which makes the free program, also has a product called Sugar Professional that met Hamadeh's needs. He now spends about $5,000 a year so 18 of his employees can have access to Sugar Professional. But after getting a free ride for four years, Hamadeh has no complaints.
Back to BW SmallBiz April/May 2008 Table of Contents
Before it's here, it's on the Bloomberg Terminal.
LEARN MORE