'Hey, Starbucks, How About Coffee Cubes?'
The joe giant's CEO is using customers' advice and dedicated software to try out new ideas in a bid to reinvigorate the company
Jeff Jarvis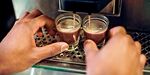 One customer wants Starbucks (SBUX) to make ice cubes out of coffee so when they melt they won't dilute cold drinks; 7,660 fellow customers agree. Another wants the chain to install shelves in restrooms—where else can you put your drink when you've drunk too much? Although some customers are repelled by that suggestion, Starbucks thinks it's a "sleeper idea" worth considering. More than 10,000 Starbucks fans wish for something to plug the hole in lids to prevent sloshing. Starbucks listened and just introduced reusable "splash sticks" to do that.
This is corporate democracy in action: At the month-old MyStarbucksIdea.com, customers can make suggestions, other customers can vote on and discuss them, and Starbucks can see which ideas gain popular support. It's key to Starbucks chief Howard Schultz' plan to reinvigorate his company, to which he returned as chief executive in January. Schultz is following in the footsteps of Michael Dell', who also returned to his troubled namesake, Dell Inc., (DELL) a year earlier and launched IdeaStorm.com to gather and act on customers' ideas. Dell has implemented a score of suggestions, including the introduction of computers running Linux instead of Windows.
Both companies are building on the "Ideas" software platform from Salesforce.com (CRM), which also has been using the platform to tap into what its customers want. "It's like a live focus group that never closes," says Salesforce Chairman and CEO Marc Benioff. "Our product managers have to deliver highly ranked features and work with Ideas if they are going to succeed in our company."
"On the Shoulders" of Dell
Schultz intends to use Ideas to change his company—to instill what he calls "a seeing culture." Chris Bruzzo, Starbucks' chief technology officer, who oversees MyStarbucksIdea, adds: "It was also to open up a dialogue with customers and build up this muscle inside our company." He says Starbucks "stood on the shoulders" of Dell's experience—Dell himself shared his lessons with Schultz. The Starbucks chief added "idea partners"—48 specially trained employees who act as hosts of the discussion. Without them, Bruzzo argues, the conversation could intimidate newcomers. "These are the people at a dinner party who make sure everyone is having a good time."
The idea partners also act as advocates for customers' suggestions back at their departments, so that "customers would have a seat at the table when product decisions are being made," Bruzzo says. "To close that loop in an authentic way," he argues, the company must make a commitment to "building those ideas together with customers…. We're truly going to adopt it into our business process, into product development, experience development, and store design."
Idea partners also view the comments posted online as a laboratory. They push back on ideas, telling customers what has been tried and hasn't worked. For example, some customers want express lines for brewed coffee orders, as opposed to the half-caf, skinny, extra-foam pumpkin lattes that seem to take longer to order than to make or drink. But the idea partner said that hasn't worked because of the layout of Starbucks stores. "If it fails," says Bruzzo, "our customers who are on MyStarbucksIdea ought to participate in being accountable for it." Whether an idea is accepted or not, customers get only the satisfaction of participating; there are no payments or other tangible rewards.
The Gift Economy
What's most striking about the conversation at MyStarbucksIdea is how constructive it is. One idea that has gained traction is to embed a customer's regular order on her Starbucks card so when she enters the store she could swipe the card, her order would be put in and paid for, and she'd avoid (and shorten) the line. Other suggestions call for the ability to send in orders by phone or Web. These customers are telling Starbucks that long lines irritate them. But note well that they didn't come online to complain. Instead they offered solutions. This is the gift economy of online.
The company is still finding its way on the road to true transparency. In the discussion about those ideas for the Starbucks card, one of the idea partners wrote that he or she was working on some "secrets" in that area but couldn't talk about it yet. Well, if customers are truly going to have seats at the conference table, shouldn't those deliberations be collaborative and in the open? "I think it is changing and evolving our views of confidentiality and competitiveness," Bruzzo concedes. "There are advantages to having that kind of transparency because it creates more engagement, and we actually get to iterate on our solutions while we're building them."
You could say this is nothing but a fancy suggestion box. Benioff argues no. "The dead-end suggestion box and the auto reply are symbols of corporate indifference and are no longer tolerated," he says. In this age of nonstop, immediate communication in blogs, wikis, Twitter, and YouTube, he says, "your customers are having a conversation about your products and practices. The question every company has to ask is: 'Do I want to be part of this conversation? Do I want to learn from it? Am I willing to innovate on the basis of it?' "
Dell, Salesforce, and Starbucks each have parallel implementations of Ideas behind their corporate firewalls that are reserved for employees. There, too, they are batting around suggestions. On Starbucks' internal site, Bruzzo says, there's a "heated debate" going on now about "dress code and what does it mean to allow people to express themselves?"
Bruzzo advises other companies to follow Starbucks' example in using Ideas. "Don't underinvest in adopting it into your business process," he implores. "See it as an important part of how you run your business." He also says it's O.K. to make mistakes. "Your community is incredibly forgiving, actually, if you show a real interest in listening and responding."
Customers, it seems, can be great bosses.
Before it's here, it's on the Bloomberg Terminal.
LEARN MORE