Yahoo's New Bedfellows: AOL and Google
With Microsoft at its neck, Yahoo is exploring tie-ups with the two giants
Catherine Holahan and Robert Hof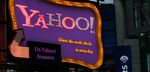 Yahoo is showing just how far it's willing to go in efforts to fend off an unwelcome takeover attempt from Microsoft—or at least extract a few more dollars from the software giant. Meantime, Microsoft (MSFT) is reportedly bringing in reinforcements to demonstrate it won't be beaten back.
Yahoo! (YHOO) Chief Executive Jerry Yang and his board are scrambling to cobble together a handful of tie-ups that would provide an alternative to Microsoft's offer. For its part, Microsoft is in talks with News Corp. (NWS) to make a joint offer for Yahoo, according to The New York Times.
AOL ploy
Step one in Yahoo's plan is a freshly announced test to team up with Google (GOOG) to make its Web-search business more profitable. Moreover, Yahoo is discussing a possible combination of operations with Time Warner's AOL (TWX). Under terms being considered, Time Warner would merge much of AOL's operations with Yahoo and make a cash investment in exchange for about 20% of the resulting company, according to a person familiar with the matter. As part of the arrangement, Yahoo would use the Time Warner cash and other funds to buy back its own stock at somewhere between $30 and $40 a share, according to the Wall Street Journal, which initially reported the discussions with AOL.
The discussions represent a scramble by Yahoo to come up with alternatives to Microsoft's $31-a-share offer, made public Feb. 1. Yahoo regards Microsoft's offer as insufficient, while Microsoft has indicated it's unwilling to sweeten the terms—and on Apr. 5 threatened to take its appeal straight to shareholders if Yahoo doesn't seriously negotiate. "It's fair to say that Microsoft's bid caused Yahoo to accelerate its exploration of its strategic alternatives," says a person familiar with the situation.
If approved by Yahoo's shareholders, the arrangement being discussed with Time Warner would scuttle Microsoft's acquisition attempt. But the combination is complicated, and would enmesh Yahoo with a business that Time Warner clearly wants to shed. AOL ranks fourth behind Google, Yahoo, and Microsoft in share of the lucrative Web-search market. Of the $27.5 billion expected to go toward online advertising this year, AOL is expected to snare about $1.5 billion, compared with $7.9 billion for Google, $3.6 billion for Yahoo, and $1.7 billion for Microsoft, according to market research firm eMarketer.
Google ad dominance
But the possible pairing with AOL isn't Yahoo's only Microsoft alternative. As part of a two-week trial unveiled Apr. 9, Google will handle advertising for a small sliver of the searches carried out on Yahoo. Under the arrangement, Google will place ads alongside 3% of the U.S. queries on Yahoo's site. Google has proven more adept than Yahoo at wringing a profit from search-related ads, so Yahoo wants to know whether it would make more sense to simply hand at least part of the business over to Google.
A successful test could give Yahoo a leg up in efforts to extract a higher price from Microsoft. For starters, pairing with Google could give Yahoo a way to cut costs and boost revenue—and demonstrate that it has options besides acquiescing to Microsoft. The trial may also give Microsoft an indication of how successful it might be in placing ads alongside Yahoo's search results. Microsoft considers its ad-placement technology superior (BusinessWeek, 2/06/08) to Yahoo's approach.
More importantly, the test run could put pressure on Microsoft to up its bid and clinch a deal sooner rather than later. Should Yahoo reach a long-term search-ad agreement with Google, Microsoft would likely be forced to buy Google out of its deal rather than forgo a major source of expected revenue from the acquisition. News Corp. would give Microsoft plenty of help in making the offer more attractive. According to The New York Times, News Corp. is in talks to join Microsoft in an acquisition that would add social network MySpace to the Yahoo-Microsoft combination.
Microsoft and News Corp. representatives couldn't immediately be reached for comment on The New York Times report. AOL couldn't be reached on the report of its possible combination with Yahoo.
Details on the various combinations remain murky. And even if the Google-Yahoo trial succeeds, the prospect of deeper collaboration between Google and Yahoo, which together would dominate online search, would raise the hackles of antitrust officials. According to March statistics from research firm Hitwise, Google already places ads on more than 67% of searches. The addition of Yahoo would give it as many as 89% of searches. Conversely, a Microsoft/Yahoo deal would still leave Microsoft with less than 30% of the searches on the Web.
Regulatory concerns
In an Apr. 9 research note, UBS analysts Ben Schachter and Heather Bellini called the Google-Yahoo announcement "a pure negotiating tactic." The deal, they added, "would result in a dominating 90%-plus search market share (along with Yahoo's leading position in display advertising), which is unlikely to pass regulatory scrutiny." Microsoft General Counsel Brad Smith said in a statement that the Google-Yahoo pairing would "make the market far less competitive, in sharp contrast to our own proposal to acquire Yahoo."
A Google/Yahoo partnership would certainly raise government concern. "This Google-Yahoo alliance would represent even further consolidation in the Internet advertising market," U.S. Senator Herb Kohl (D-WI), chairman of a Senate antitrust and competition policy subcommittee, said in a statement. "We must ensure that this consolidation does not foreclose needed competition or harm consumers."
Of course, any Microsoft/Yahoo deal would raise regulators concern as well. Both companies, after all, have display advertising businesses and the deal would enable Microsoft, with its dominant Web browser and operating system, to extend its power online. Google has argued against the deal on anticompetitive grounds. According to Google, giving Microsoft control of Yahoo's data and advertising business is a greater risk than letting Google serve ads on Yahoo's searches.
Indeed, there's an element of risk in each of the possible Yahoo match-ups, including the seemingly most uncomplicated of them all—being bought by Microsoft.
Before it's here, it's on the Bloomberg Terminal.
LEARN MORE