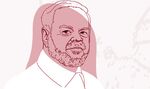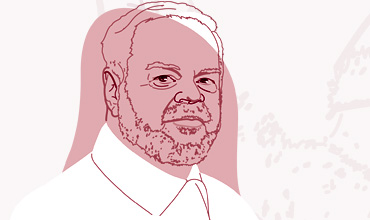 Steven Leuthold, founder of Leuthold Weeden Capital Management, is widely considered by his Wall Street peers to be among the more astute market historians and independent thinkers. Leuthold's Minneapolis firm manages $4.8 billion in mutual fund assets as well as private wealth money. Christopher Farrell caught up with him in a kinder climate, at his second home in Arizona.
How concerned are you about inflation?The rate of change in the consumer price index and producer price index will be coming down. From that standpoint, the inflation outlook is good. But in terms of what's happening with [expansion of the] money supply and fiscal irresponsibility, the long-term perspective is scary.
How does that factor into your fixed-income investing?We can't do a lot of buying of fixed income because we think interest rates will go higher. We own Brazilian bonds yielding 12%. We also own some Australian short-term notes yielding 7.5% with a maturity of five to six years. We can't find anything good domestically, but we're getting close with high-yield bonds.
When might stocks rebound?If the recession runs 16 months—that would be a long one—then based on the usual relationship of market bottoms in a bear market, the stock market bottom would be in August. If it's an 11-month recession, we would see a market bottom in May or June.
In late January you went from 30% to 50% in stocks. What changed?We got to median valuation levels of 17.1 times earnings for the S&P 500 (MHP) on a rolling five-year basis. Well, 70% of the time during a bear market [the decline] stops around that median level. That was the case in 1967, 1987, and 2002. It did go lower in 1973-74, with 13% inflation and 15% interest rates. Unless we get a big jump in U.S. inflation prospects—I don't think that will happen—sanity will prevail.
What sectors look appealing?Our major positions are in biotech and the green wave—alternative energy.
Wait—this is Steve Leuthold talking. You're supposed to be conservative.It's unusual for us. Most people view green investments as pie-in-the-sky, but there are companies with good earnings and reasonable price-earnings ratios. Oil companies should invest in this area. They're energy companies, and they know oil is finite. They run the risk of becoming buggy-whip companies.
And biotech?It's relatively immune to the business cycle and counter-cyclical in terms of earnings. It will be relatively free of government control because of its leading-edge R&D. We've also been very strong in industrial metals. But we're pulling in our horns in terms of copper, nickel, and the like. We've gone more into mining-equipment companies. Some of them have 3 1/2 years of business on the books.
This is a pretty optimistic scenario.People say we haven't seen anything like this before. They just haven't looked.
Before it's here, it's on the Bloomberg Terminal.
LEARN MORE