Picking Gems Out of the IPO Junk Pile
Picking Gems Out of the IPO Junk Pile
Aaron Pressman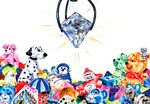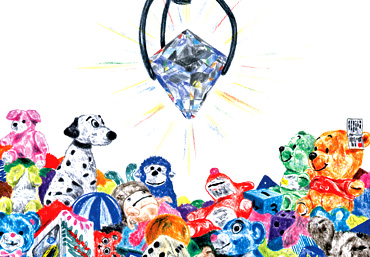 After churning out nearly 500 offerings over two years, the market for initial public stock offerings has ground to an almost complete halt. The stock market's sharp decline has been particularly unkind to these IPOs, and many recent ones trade below the price at which they went public, making them what Wall Street calls "busted IPOs." That's bad news for hot-growth investors who bought IPOs right out of the gate. But it's great news for value-fund investors such as First Eagle's Jean-Marie Eveillard and Whitney Tilson, who consider busted IPOs happy hunting grounds. "It's a fertile area to find bargains," says Tilson, co-manager of the Tilson Focus Fund (TILFX). Once the IPO price is breached, "These stocks can get much cheaper than they should be."
Of the 219 IPOs that launched in 2007, 149 are busted already, according to Thomson Financial. Renaissance Capital's IPO Index, which includes every deal from the preceding 24 months, has lost 16% so far this year, almost triple the decline in the Standard & Poor's 500-stock index. The selling of busted IPOs tends to get overdone as the initial hype that commonly sends shares jumping 20% or more on their first day of trading later turns to disappointment when a company's performance fails to meet expectations. Growth investors dump the stocks and don't look back.
Finding the best prospects among the rubble means looking for substantial revenue and actual profitability, says Brian Hamilton, CEO of Sageworks, a Raleigh (N.C.) firm that researches companies going public. Trends in cash flow from operations should match the trend in net income, he says.
At Renaissance Capital, which runs The IPO Plus Aftermarket Fund, managers also look for signs that the share price of busted IPOs may be ready to turn around. That means that the price not only appears to have bottomed but that trading volume is increasing. "You don't want to buy a busted IPO when no one else is interested," says Kathy Smith, a principal at the firm.
A typical busted IPO that some value managers like is Phillipines-based outsourcer eTelecare Global Solutions (ETEL), which went public last March at 13.50 a share. The company provides warranty support and customer service for U.S. companies including American Express (AXP) and Intuit (INTU). ETelecare stumbled in August when it announced revenue and income wouldn't meet analysts' forecasts. Investors dumped the stock and, more recently, sinking Asian markets depressed shares further to almost 5. Still, revenue jumped 33%, to $260 million, for the year, and net income nearly doubled, to 79 cents a share.
Financial companies that went public last year have, not surprisingly, been among the hardest hit in 2008. HFF (HF), which helps companies line up loans, went public in January, 2007, at 18 a share. But last summer's credit crunch, and fears that HFF's business would dry up, sent investors fleeing, and shares dropped below 5 in March. HFF's results were solid, though, as revenue rose 11%, to $256 million, and net income totaled $12.5 million, or 84 cents per share, in 2007. Operating income did fall 11%, to $48 million, as HFF spent more to expand post-IPO just as lending markets slowed. Sageworks' Hamilton likes HFF's low price-earnings ratio of 6.7 and says it is still quite profitable.
Some investors also see value in the shares of two private equity and hedge fund managers that went public last year, Blackstone Group (BX) and Fortress Investment Group (FIG). Both companies were hit with a double whammy. The credit market turmoil makes it hard to borrow money to do new deals, and the IPO market shutdown means the firms can't cash out of existing holdings.
Blackstone's fourth-quarter profit tumbled 89% after a bond-insurance-related write-off, and Fortress posted a net loss because of declining hedge fund fees.
Both may have the capital to weather the dark days of 2008 and resume dealmaking down the road. "Once liquidity improves, it should help them book more profits," says hedge fund manager Zachary Scheidt of Stearman Capital in Atlanta. His fund, which focuses on newly public companies, owns shares in both companies.
VOLATILE TECH
Technology IPOs, with their promise of being the next big thing, tend to be the most volatile. At one end of the spectrum, online auction site MercadoLibre gained 140%, while media network service Limelight Networks is down 78%.
Finding values in busted tech IPOs means, again, looking for real businesses with current profits. One company that suffered from a hot trend cooling was MetroPCS (PCS). Before going public, the cellular carrier had almost doubled its customer base in the prior three years, thanks to innovative pay-as-you-go billing plans that don't require two-year contracts. After going public last April at 23 a share, the stock peaked at over 40 in July. But a failed attempt to acquire a competitor, and slowing customer growth because of the economic downturn, pushed shares to 15 by the end of the year. They've since popped up to 18. Even with the sluggish economy, MetroPCS is expected to add 1.5 million subscribers in 2008 and use cash from operations to pay down debt.
Another promising tech IPO is Qimonda (QI), which makes computer memory chips. It was spun out of Infineon Technologies (IFX) in an August, 2006, IPO at 13 a share but now trades at just over 4. Revenue has dropped as prices for memory chips collapsed in a glut of supply last year. Still, analysts at Morningstar (MORN) say the company is worth more than twice its current price as the industry will work off the oversupply through the next year.
Tilson and other investors warn that not every busted IPO is a bargain in waiting. Many are companies that had shaky business models or weak profits to begin with. One company Tilson points to is Clearwire, a wireless broadband provider backed by cellular pioneer Craig McCaw. It raised $600million in an IPO last March. Clearwire's net loss jumped to $727million last year from $284 million in 2006, dwarfing a $50million increase in revenue. Its shares have lost 44%. Clearwire declined to comment. "Focus on companies that can be valued on a multiple of real earnings with real businesses," Tilson says, "rather than speculating on companies that never should have gone public."
Before it's here, it's on the Bloomberg Terminal.
LEARN MORE