Bailing Out of Bear
Star broker Douglas Sharon's story paints a vivid picture of the desperate last days of Bear Stearns
Michael Orey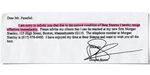 As chaos rocked Bear Stearns (BSC) during the weekend of Mar. 15-16, one of the investment bank's star brokers prepared to bolt from its Boston office. The Federal Reserve and JPMorgan Chase (JPM) were rushing to rescue Bear. But Douglas A. Sharon didn't wait around to see how it all came out. Surveillance cameras captured the 50-year-old veteran and an assistant toting two boxes out of Bear's downtown building. Earlier, Sharon had frantically called dozens of skittish clients and tried to sort through the mess with other executives at the branch. "It was like the fall of Saigon in the office that weekend," says a Bear broker in Boston.
The company alleged in a lawsuit that amid the mayhem, Sharon committed an unlawful act of disloyalty, stealing copies of confidential account documents and, more important, the lucrative clients who went with that paperwork. Sharon denied any wrongdoing, countering that his actions amounted to client triage, not treachery. A judge found no merit to Bear's claims.
The two sides continue to duke it out in arbitration, but the blow to Bear has already been dealt. With Bear and JPMorgan trying to prevent a mass client exodus, almost all of Sharon's 90 or so customers—and their roughly $1 billion—have moved to his new employer, Morgan Stanley (MS). Documents and testimony from the legal scuffle offer a rare behind-the-scenes look at Bear's final days, as employees and clients alike scrambled to get out with as much of their money as they could. Bear says it is taking "appropriate steps to ensure employees adhere to their contractual obligations." JPMorgan declined to comment.
Sharon was recruited more than two decades ago from a rival brokerage by none other than James Cayne, then co-president of Bear and now the devastated bank's chairman. The two men hit it off so well during the initial interview that Sharon accompanied Cayne when he left the meeting to attend a funeral. By 2008, Sharon was one of the firm's top performers in private banking, controlling around $1 billion in assets and generating more than $5 million a year in commissions.
His objective for clients' money: Keep it safe. A fixed-income specialist who invested in low-risk corporate bonds and Treasuries, Sharon has described himself as "the guy who handles [clients'] Rock of Gibraltar safe money." Alan Ritchie, a 67-year-old former Boston-area manufacturing entrepreneur who now lives in Palm Beach Gardens, Fla., parked a substantial part of his assets with Sharon after he retired: "I'm very conservative. I sold my business and figured if I could get a good return on whatever I had left, that was good enough for me."
A PERFECT FIT?
In 2004, Sharon started moving some of his clients' money into a new Bear Stearns hedge fund that owned mortgage-backed securities, the prosaically named High-Grade Structured Credit Strategies Fund. The investment, which Bear marketed as extremely safe, seemed to be the perfect fit for Sharon's risk-averse strategy. At one investor conference, the fund's co-manager compared the portfolio to a bank account. Sharon sank about $60 million of client cash—as well as $500,000 of his own—into the fund and a related one.
But the two hedge funds turned out to be a dumping ground for risky subprime securities. When they collapsed last summer, helping spark a global credit crisis, Sharon and his clients lost the bulk of their investments in the funds. Furious, Sharon flew immediately to New York to meet with top management at headquarters. Clients are angry, Sharon told them, and they are going to leave.
Sharon's words proved to be prescient. By the fall, several of his clients had moved their money from Bear. The frustrated broker talked to headhunters and began considering other jobs. According to his response to the suit Bear filed against him in federal district court in Boston, he told his immediate boss that he was unhappy and felt Bear had "refused to undertake sufficient measures to appease" those who lost money when the hedge funds blew up.
Sharon eventually landed a spot at Morgan Stanley, initially agreeing to start in late April. But with the crisis mounting at Bear in mid-March, he decided to move more quickly. On Mar. 12, Bear CEO Alan Schwartz tried to soothe fears on Wall Street, saying on CNBC: "We don't see any pressure on liquidity." But such assurances only induced panic among some investors. In a statement filed with the court, Sharon said he began to receive an "onslaught" of messages from clients in the days before Schwartz's statement. Some even contacted his in-laws in Florida, seeking his personal cell-phone number. One of Sharon's investors who declined to be named says he yanked about $2 million from Bear. "I called [Sharon] and said: 'I'm hearing rumors. I would like to pull some of my money as a hedge.'"
The situation deteriorated quickly. When the Federal Reserve announced an emergency bailout for Bear on Friday, Mar. 14, Sharon said in a statement filed with the court that he "received countless phone calls from panicked investors demanding that their assets be pulled out of Bear immediately." But he couldn't retrieve the money. That day, he submitted withdrawal requests for more than $100 million in funds, which "were ultimately not completed because Bear Stearns had run out of cash," Sharon said in the statement. He said in another court filing that an employee on Bear's cash desk told him customers had tried to take out $12 billion on that Friday, but the firm had only $5 billion on hand.
Sharon spent the weekend figuring out whose wire transfers had failed and trying to quell customers' concerns. He called his clients in alphabetical order, ending with "V" late Sunday evening. Sharon claims in a court filing that he was flying blind: "During this time of crisis, management did not provide me with any guidance as to what to say to clients or what to expect of the company." Another employee recalls that in the Boston office there were "guys in their 50s looking like someone just died, in tears."
Meanwhile, Sharon continued to field calls from nervous and irate customers. "Saturday and Sunday were very trying times for my wife and me," says Ritchie, the retired entrepreneur in Florida. "I had flashes of losing it all."
Bear Stearns' account of the weekend depicts a frenzy at the office as well. Surveillance tapes show Sharon meeting with "numerous" account executives, according to a Bear court filing. "Between Friday and Saturday nights, the Boston office printed out so many thousands of client account statements that the office exhausted its entire storehouse of paper," Ricardo S. Penafiel, the office branch manager, said in a court document. Penafiel added in testimony in early April that he was at home that weekend, "working on my résumé."
When Sharon and other staff left the building late Sunday night, the shell-shocked group didn't know what to expect the next day. "For all we knew, there could be a bankruptcy judge saying: 'Lock the doors,'" says the Boston-based employee.
The drama continued on Monday, Mar. 17, when JPMorgan agreed to buy Bear for an initial offer of $2 a share. The switchboard in Boston was jammed with phone calls from clients across the country. As the stock plunged to less than $3, down from $70 just the week before, the mood only darkened. Many employees had a significant piece of their retirement savings in Bear stock. "It was like the Night of the Living Dead," says the Boston-based broker. "Anybody at Bear Stearns you needed to help you was broke."
Later that day, Sharon handed his resignation to the branch manager, Penafiel. "I am sorry to inform you that due to the current condition of Bear Stearns I hereby resign effective immediately," Sharon wrote. "Please advise my clients that I can be reached at my new firm, Morgan Stanley." A Morgan Stanley spokesman said only that the bank was "pleased" to have Sharon aboard.
Bear has cast itself as under siege during the turmoil. "Bear Stearns' competitors, such as Morgan Stanley, have taken advantage of the uncertainty caused by these events to lure away our brokers with lucrative financial packages," Bear said in its complaint against Sharon.
Ten days passed before Bear moved to stop Sharon's defection, alleging in a suit that he engaged in a series of "malicious acts." Bear said in its complaint that surveillance tapes, computer records, and an in-house investigation indicated that Sharon had printed out piles of confidential and proprietary documents. Moreover, Bear said Sharon had violated his agreement to give the bank 90 days' notice before resigning. On Mar. 27, Boston Federal District Judge Nathaniel M. Gorton granted Bear's request for a temporary restraining order to bar Sharon from working at Morgan Stanley. But a week later, Gorton refused to extend the injunction, saying in an Apr. 4 ruling that it would leave Sharon unable to "advise his clients in times of economic turmoil." The judge also found no evidence that Sharon improperly solicited clients or employees.
Bear will now plead its case in arbitration. Not that a win would mean much. Arbitrators could stop Sharon from working at Morgan Stanley for three months, under the terms of the notice agreement. But no one can force his clients to return to Bear.
Some clients who remained loyal to Sharon were struck by the broker's cool during crisis. Boston lawyer Henry Barr, an investor with Sharon, said in a court statement that a representative from JPMorgan contacted him on Mar. 18 about taking over his account from Bear. But Barr decided to stick with Sharon because he "handled an uncertain and tumultuous period at Bear Stearns extremely well.... [He] often reminded me of the sanctity and security of my funds." On Mar. 19, Barr moved his account to Morgan Stanley. Ritchie did the same: "Now I'm with Morgan Stanley. But really I'm with Doug Sharon."
Before it's here, it's on the Bloomberg Terminal.
LEARN MORE