Lean Times for Restaurants
A shaky economy and higher food and labor costs are squeezing eateries. How can chains raise prices and hold on to their customers?
by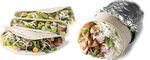 Americans love to eat out, but the weak economy could be testing their appetite for restaurant food.
Rather than just an infrequent treat, a restaurant meal has become a daily ritual for many people. Almost half the money spent on food in the U.S. is spent at restaurants, a number that's been rising steadily for decades, says the National Restaurant Assn. And on any given day, almost one in two Americans patronizes a restaurant, the group says.
The dining landscape in the U.S. is increasingly varied and complex, ranging from independent restaurants of all stripes to fast-food chains such as McDonald's (MCD) and Burger King (BKC); newer "fast casual" restaurants including Chipotle Mexican Grill (CMG) and Panera Bread (PNRA); inexpensive casual dining chains such as Applebee's, recently acquired by IHOP (IHP); and more expensive options like the Cheesecake Factory (CAKE).
A competitive environment for restaurants is getting tougher as hungry consumers spend more time cooking at home. The economy is the main culprit in the shift, analysts say. As the unemployment rate rises and home prices fall, Americans feel both less wealthy and more insecure about their future income. Also, high gas prices leave less money in the weekly budget for an evening out.
Price Hikes
Even if customers do decide to eat out or order in, they're increasingly likely to experience sticker shock when the bill arrives. Prices of many food commodities have skyrocketed, meaning restaurants are paying more and more for their raw materials, especially corn and wheat but also meat and dairy products.
With labor costs also rising—the result of minimum wage increases—many restaurant operators feel squeezed. Do they increase prices and potentially drive away cash-strapped customers, or suffer with narrow profit margins? Restaurants are "trying to strike that balance between raising prices and also maintaining a value proposition that can attract consumers in a tough economic environment," says Robert W. Baird analyst David Tarantino.
On Mar. 31, New York-area Chipotle restaurants hiked prices almost 10%. A spokesman for the chain, which offers Mexican fare, said the price rise, the first in more than three years in that region, was due to higher food costs. "Even with the new prices in New York, Chipotle remains a great value," he said in a statement.
Mickey D's vs. Home
At first glance, a 10% menu hike seems likely to scare away customers, forcing them to get lunch and dinner at cheaper fast-food restaurants or buy food at the supermarket instead. But cause-and-effect in the restaurant industry isn't so simple. For one thing, nearly all chains are increasing prices, giving consumers fewer cheap options.
Because of their low prices, fast-food restaurants are expected to hold up well in a weak economy. McDonald's, with its "Dollar Menu," and its rivals offer cheap food to customers who can't afford fancier sustenance. Rather than a luxury item, fast food has become a staple to many Americans, says Morningstar (MORN) analyst Jim Owens. "It's very hard for consumers to prepare food on their own for a cheaper price than that," he says.
It's still cheaper for Americans to cook most food at home, but the costs of food at the supermarket are actually rising faster than menu prices at restaurants—3.9% in the past year at restaurants, vs. 7.6% food price inflation in the past year, says Hudson Riehle of the National Restaurant Assn.
Perceived Value at the Olive Garden
Still, if the U.S. enters a recession and menu prices continue to rise, analysts don't expect everyone to start eating off the McDonald's Dollar Menu, leaving more expensive chains empty. Customers will seek out not the cheapest food, but the places where they think they're getting the best value, Owens says. One example is Olive Garden, the Italian food chain owned by Darden Restaurants (DRI).
Olive Garden should be a classic victim of recent economic trends. "The people that were stretching their budgets to eat at casual dining restaurants are pulling back," says Owens. However, while rivals have suffered, Olive Garden's sales figures have held up well, because the chain makes customers "feel like they're getting a good deal for their money," he says.
Tarantino praises the "value proposition" at Chipotle, Panera, California Pizza Kitchen (CPKI), and Texas Roadhouse (TXRH). But, he adds, it might be tougher for more expensive, special-occasion chains like the Cheesecake Factory or P.F. Chang's China Bistro (PFCB) to raise prices or prevent sales from dropping if a recession hits.
For decades, restaurants have benefited from a shift of more consumer dollars toward eating out. Busy Americans are attracted to both the convenience of restaurant food and the entertainment of dining out, says Tarantino. He thinks restaurant companies have a bright long-term future, but he adds that in the short-term, the industry faces "incredibly strong headwinds."
Restaurant Relief
The National Restaurant Assn. expects the growth of restaurant spending to slow, but the trade group still expects record sales of $558 billion this year. However, restaurant spending could actually shrink this year if unemployment worsens, fuel prices stay high, home prices continue to fall, and restaurant price increases scare off customers.
First American Funds chief economist Keith Hembre expects a weak job market to persist throughout the year, even if a recession comes and goes quickly. However, some relief could be coming to restaurants and their customers, he says: The federal economic stimulus package will give consumers some extra cash in May and June. Also, inflation—and thus food commodity prices—historically drop quickly as recessions end, he says.
Whatever economic trends emerge this year, restaurants can expect a stomach-churning ride. Restaurant food may increasingly be a necessity to many Americans, but restaurant operators still feel consumers' economic pain far more acutely than almost any other industry.
Before it's here, it's on the Bloomberg Terminal.
LEARN MORE