Howard Schultz on Reinventing Starbucks
In launching its new Pike Place Roast, Starbucks aims to reaffirm its position as the world's highest-quality purveyor of specialty coffee
By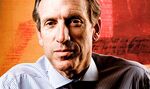 For some time, the coffee buzz has been that the ubiquitous Starbucks was losing its way, and the market apparently agreed. Starbucks (SBUX) stock dropped 42.8% in 2007 and is down 14.7% since the start of 2008. That sinking feeling was underscored in January when founder Howard Schultz reclaimed the CEO job he had relinquished eight years earlier. On Apr. 8, Schultz revealed his first major move: He was in New York to launch a brew called Pike Place Roast that seems intended to counter criticism that Starbucks needs an everyday coffee for everyman. It's almost as if Schultz had read a recent article in New York magazine that asked a panel of three how to fix Starbucks. One solution by Corby Kummer, author of The Joy of Coffee, was: Fix the coffee. As free samples of the new brew were being handed out around town, I caught up with Schultz.
MARIA BARTIROMO
You're launching Pike Place Roast today and doing a lot of press about it. What's the significance of this new everyday brew?
HOWARD SCHULTZ
Well, I've been back as CEO now for about 12 weeks, and during that time what we've tried to do, more than anything else, is put our feet in the shoes of our customers and really ask, what are they experiencing at Starbucks? I think we have an enormous opportunity to do two things: go back to our roots and reaffirm our leadership position as the world's highest-quality purveyor of specialty coffee. We're going to reinvent brewed coffee across America. And this coffee tastes so good that we named it after our first store. But this is just the beginning of a relentless focus on the customer, new levels of innovation that we're going to bring to the marketplace. And we're pretty excited about this. It reminds me of the old days when our company was very creative, very entrepreneurial, and we were fighting for survival and respect.
You were once a real growth company, innovating all the time. How hard is it to grow when you're already so big?
I guess the question is, can you get big and stay small? And I think when you get large and very successful, you have to balance creativity and entrepreneurship with process and strategy. We got a little out of balance, and we weren't as creative and entrepreneurial as we were when we were smaller. And what I'm trying to do is infuse the company with the kind of spirit and innovation [we had] when we were younger. At the same time, I recognize we're a big company and have to do things in a different way. But we are going to bring more excitement and more innovation to our customers over the next 12 to 18 months than we have in the last five years. The other thing—and I think it's hard for people to understand—is that the headwind of the economy is very, very tough. Every consumer brand, every retailer, is under significant pressure. So it's really hard to separate the challenges every company has from what's going on in terms of consumer confidence. For example, mall traffic in America is down in consecutive months between 9% and 10%. It's very difficult to manage through that. But the job of every retailer and every merchant is to put yourself in the shoes of the customer and ask yourself: Are you exceeding their expectations? That's what we have to do as a business.
How long do you expect this downturn to last?
I think we're in for a tough 12 months, at least. Last week in Southern California, I got a tour of the physical impact of the subprime mortgage issue, and when you see those empty homes, you really begin to understand that this is a very significant problem—and there's no short-term fix.
So people have been spending less on $4 lattes?
No question about it. Our research suggests they're not going anywhere else; they're just coming to us less frequently. So we have to do everything we can to demonstrate to our customers that Starbucks is an affordable luxury. We have to surprise and delight them. And this launch of Pike Place Roast in reinventing brewed coffee is just the beginning.
Earlier you said to me, the media has made such a huge deal about all of Starbucks' competition. So tell us straight out what the story is here. Have you been hurt by the premium coffee sold at McDonald's (MCD) or by Dunkin' Donuts getting more aggressive?
First off, I don't think there's premium coffee being sold at those fast-food places. Second, this is not about the competition. Our customers are not buying a hamburger and fries and then going to get espresso. That's not the case. What is the case is that there's a downturn in the economy. As a result, people are coming in less often than they did a year ago. But we control our own destiny. And what we strongly believe is if we take care of our customers, produce the kind of product that is distinctive, and exceed their expectations, we're going to be in great shape. But we're going to couple that with relentless innovation that you'll begin to see in the marketplace in the months ahead.
You've expanded everywhere. Give us a sense of where the growth is. Is there anywhere you are not right now?
We're still not in Italy, though we'll get there at some point. But the headline is that we've opened almost 5,000 stores in 44 countries since 1996, and I think what's most exciting for us, whether we're talking about China or the rest of Asia or Western Europe, or most recently Prague, is the relevancy and the acceptance of the Starbucks experience across the board. I think people underestimate how large the opportunity is internationally. In 2009, for the first time we'll open more stores internationally than we will open in the U.S.
What happened to your crusade for universal health care?
We were the first retailer in America to provide comprehensive health care to every employee, including part-timers. I've been fighting for health care for Americans for quite some time and have been to Capitol Hill a number of times. Obviously, [we're in] a Presidential election year, and there's not going to be much done until there's a new Administration. But if there's one thing that I think is the fracturing of the humanity of America, it's the fact that 50 million Americans do not have health insurance.
Has anything surprised you particularly since you came back as CEO?
This is hard to do.
Before it's here, it's on the Bloomberg Terminal.
LEARN MORE