UBS: Is This the End of Writedowns?
The stock rallied with the resignation of Chairman Ospel, but this optimism could be premature. A lot of rot may remain on the bank's books
Mark Scott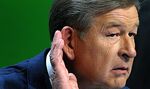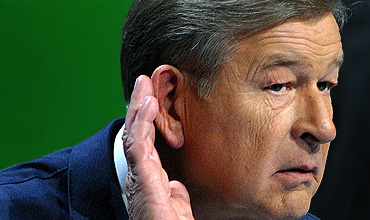 Investors could be forgiven if they thought the news of a further massive writedown at Swiss financial giant UBS (UBS) was a bad April Fool's joke. Yet on Apr. 1, Europe's second-largest bank reported $19 billion more in first-quarter writedowns related to soured U.S. real estate assets and other structured credit, on top of $18 billion already taken last year. The Zurich bank also disclosed plans to raise $14.9 billion in capital through a share-rights issue, which will dilute the equity of existing stockholders by around one-fifth.