Lehman Sues Japanese Trader Marubeni
Could one of Japan's venerable trading firms have been unaware that employees were using its offices and equipment to defraud investors?
Kenji Hall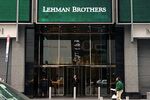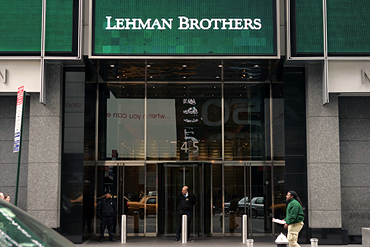 How could Marubeni executives have been unaware of allegedly fraudulent activity committed at the Japanese company's own headquarters? The question is at the heart of a lawsuit that U.S. investment bank Lehman Brothers (LEH) filed against Marubeni, Japan's fifth-largest trading company.
Lehman's suit seeks to recover $350 million the bank claims to have been swindled out of by two Marubeni employees. The action, filed in Tokyo on Mar. 31, says the two persuaded Lehman executives to fund a project that involved helping hospitals modernize their facilities with new medical equipment. "The fraud by these employees is believed to have been perpetrated against several financial institutions and other parties, including Lehman Brothers," Lehman spokesman Matthew Russell said in a statement.
Tokyo-based Marubeni has denied culpability, saying it's not legally obligated to pay up. In a statement, it described an internal probe that found the two employees, hired on short-term contracts, had acted independently in forging contracts and other documents to raise funds from investors. Marubeni says the short-term nature of the contract's repayment terms with Lehman were "unrealistic." Marubeni has since reported the incident to the police and fired the two employees.
'No Doubt' They Were Employees
The case raises questions about how one of Japan's venerable trading firms could have been unaware employees were using its offices and equipment to carry out an elaborate scheme to defraud investors. (Marubeni declined to comment on the specifics of the case.) The apparent lack of supervision is an embarrassment for Marubeni and could dent its reputation with banks, which it relies on to finance its vast portfolio of energy projects and other initiatives around the world.
Legal experts say the court's decision will likely hinge on Marubeni's responsibilities as an employer. Under Japanese law, companies are liable for the actions of their staff—even those hired on a short-term basis. The two ex-Marubeni employees had been issued ID cards and e-mail accounts in their own names, according to Japanese media reports. "There's no doubt that the two were company employees," says Tokuo Sakaguchi, a lawyer at Shareholders Ombudsman, a shareholder activist group.
That gives Lehman a good shot at winning the case. But even if the court rules in Lehman's favor, it might also decide Lehman didn't do its homework and lower the compensation Marubeni must pay, says Sakaguchi.
A Bad Time for Lehman
The incident comes at a bad time for Lehman, whose shares have taken a beating in recent weeks over its exposure to the subprime mortgage market. Lehman says it expects "no financial impact" in the legal fight with Marubeni and it has insurance to cover any losses.
Lehman first heard about the hospital-related investment opportunity in Japan last August from an official at medical consultancy Asclepius, according to a source familiar with the details of the lawsuit. Asclepius was to work with LTT Bio-Pharma, a Japanese pharmaceutical company whose president had previously worked at Marubeni.
In two months of discussions, some that took place at Marubeni's headquarters, Lehman was told the trading company hoped to expand its business with hospitals. As part of the plan, Marubeni's life-care division was to hire Asclepius and LTT Bio-Pharma to advise hospitals on renovations and arrange leases for new magnetic resonance imaging machines and other equipment. The two Marubeni employees who proposed the deal said the funds would pass through Asclepius and LTT Bio-Pharma, the source said. (Asclepius is now owned by LTT Bio-Pharma.)
The Wrong Man
Under the arrangement, Lehman was to provide $320 million in five installments and, four months later, would begin receiving the first part of what would eventually total $350 million in returns, according to the source. Lehman signed the contract on Oct. 30 and began disbursing the cash. Just over a week later, Lehman executives met with a man who identified himself as Koichi Sato, the head of Marubeni's life-care department, the source said.
By Nov. 27, Asclepius and LTT Bio-Pharma had already repaid some of the funds. They had promised to make a second payment on Feb. 29. When they didn't, Lehman officials arranged to sit down again with Marubeni's Sato. The man they met turned out to be different from the one at the previous meeting, and they double-checked that this one was the real Sato, the source said.
Suspecting fraud, Lehman confronted Marubeni in early March demanding an explanation and asking for the money it had been promised. When Marubeni refused, Lehman asked the police to investigate, the source said. LTT Bio-Pharma said in a statement that a director who had previously been president had quit and that the head of Asclepius had been sacked.
Before it's here, it's on the Bloomberg Terminal.
LEARN MORE