Suite Scams
Upscale addresses on Wall Street and elsewhere provide cover for all sorts of fly-by-night firms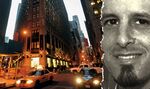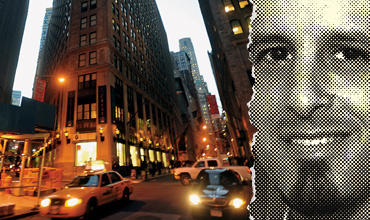 To all appearances, Robert J. Sucarato was one of the world's most successful hedge fund managers. His main fund at New York Financial seemingly clocked gains of 20% last year and 55% in 2006, besting such star investors as Citadel Investment Group's Ken Griffin and SAC Capital Advisors' Steven A. Cohen. In three short years, he purportedly doubled the fund's size, to $5 billion. Rounding out the portrait of success was a spacious suite of offices at 67 Wall Street, an 87-year-old classic revival tower in New York's financial district. It was a fitting lair for a hotshot money manager.
But his tony headquarters on the 22nd floor of 67 Wall--as with much of Sucarato's story--may have been part of a carefully constructed facade. The suite turned out to be a so-called virtual office, essentially a high-powered address that Sucarato shared with dozens of others and rented for $100 a month. "I believed it was all his space," says Emily Gottschalk, a New Jersey businesswoman who invested $450,000 with Sucarato in February, 2006. "He was very good at illusions."
Regulators and law enforcement authorities are investigating allegations that Sucarato's entire operation may have been financial trompe l'oeil. Both the Commodity Futures Trading Commission and federal prosecutors in New Jersey are looking at whether the skinny 37-year-old deceived investors. Meanwhile, Gottschalk has filed a civil suit against Sucarato claiming the fund was "nothing more than a figment of Mr. Sucarato's imagination." Sucarato says he's done nothing wrong. "These investors are just after my money, and they will use anything against me," he notes, adding, "nothing will come of this nonsense when all is said and done."
A virtual office like Sucarato's is merely a more elaborate version of an old-fashioned post office box. Tenants get access to a telephone answering service, a reception area, and conference rooms for meetings, along with a mailing address. In that way, the location is not unlike an executive suite, a collection of fully furnished offices shared by several companies or professionals. But most tenants of virtual offices use the space only occasionally, if at all. There are more than 8,000 such facilities worldwide, 11 clustered in downtown Manhattan, according to real estate brokerage Instant Offices Group. The overwhelming majority of businesses and individuals that use virtual offices are perfectly legitimate.
Service Resource Industries ran the virtual office complex at 67 Wall Street for more than two decades, renting it out over the years to hundreds of lawyers, accountants, and other professionals. It was one of city's best deals on rent. "If you want a Wall Street address for $100 a month, you've got it," says SRI owner Stephen Luber, who relocated his virtual office down the street to 110 Wall in October after 67 Wall was converted to high-end condominiums.
ELABORATE CONS
But those dirt-cheap rents have also made virtual offices a breeding ground for fraud. Regulators and prosecutors have brought dozens of civil and criminal charges in recent years against defendants who used such spaces as their home bases. In the financial world, virtual offices are the new boiler rooms, the now infamous operations in which an army of young brokers hawk questionable stocks to naive investors. Virtual-office schemes have many of the same hallmarks. An outfit with a generic name and trumped up accomplishments develops an impressive Web site and adopts a prestigious address. The ringleaders then go to work raising money for supposed investment funds, real estate ventures, or other seemingly lucrative opportunities. The ruse works best with out-of-state investors, since they're less likely to pop into the office for a surprise visit. "The basic idea is to get whatever credibility you can with an address," says David Esseks, a former top federal prosecutor in Manhattan who headed the securities fraud team and is now a partner at Allen & Overy.
Law enforcement can have a tough time tracking down these fly-by-night firms, which often inflict their damage long before prosecutors get a whiff of wrongdoing. One stumbling block: jurisdictional problems. In many cases, virtual offices are rented by a front man in the U.S. while the perpetrators work out of another country. And if the victims live offshore as well, the cross-border scams may not get reported at all.
It's difficult to quantify the collective damage from virtual office scams, but the losses from any single hoax can be substantial. Last September executives at CyberNet Group, a Grand Rapids (Mich.) information technology company, pleaded guilty in federal court for their part in a far-flung deception that swindled $120 million out of 47 lenders, including U.S. Bancorp (USB) Equipment Finance, General Electric (GE) Capital, and Bank of America (BAC) Leasing & Capital.
To pull it off, the group created fake vendors, using a series of shell companies. Some of the bogus firms were headquartered in a virtual office managed by Manhattan Business Center at 410 Park Avenue, an address that oozed credibility. The scammers then told lenders they were buying office furniture and other supplies from those fake outfits. But CyberNet pocketed the cash without making any actual purchases. "As much as our services help hundreds of small businesses brand themselves, there will always be crooks who try to misuse the polished facade for their dirty business," says Troels Christensen, president of Manhattan Business Center. The lawyers for all three lenders declined to comment.
Malaysian authorities recently busted an elaborate Internet investment scheme called SwissCash that may have raked in as much as $83 million from investors across Asia and the Caribbean. The promoters of the alleged fraud, who ran 10 different Web sites, promised returns of 25% to 30% a month and purported to manage the world's largest mutual fund. Their official mailing address: a virtual office on the ninth floor of 280 Madison Avenue in Midtown Manhattan. The facility's London-based operator, City Office, which periodically got "irate calls" about the investment operation, terminated the lease last summer after officials at the Securities & Exchange Commission started asking questions about SwissCash. "I said, 'Tell me if you think they are scamming, and I will shut them down,'" says Simeon Howard, an account manager of City Office. U.S. regulators never responded, but City Office closed the SwissCash account anyway.
Over the years, few virtual offices have earned the notoriety of SRI's space on the 22nd floor of 67 Wall, a high-rise that's sometimes called the financial district's Flatiron Building for its unusual triangular shape. In 2004, New York State authorities filed civil fraud charges against ITF Investments, a firm that used the spot as one of its virtual locations for a pyramid scheme that allegedly cheated 130 immigrants out of $3.3 million. Four people at the unregistered investment firm later pleaded guilty to grand larceny in criminal court. SRI's Luber says he terminated ITF's lease in 2002.
Two years ago, British regulators issued an advisory letter warning investors about Gatemoor Securities. The company, which also listed 67 Wall Street as its headquarters, pushed shares in an obscure mining company. British lawmakers cautioned that Gatemoor was an "unauthorized" and unregulated firm. Gatemoor appears to have ceased operations.
More recently, a mysterious investment firm called Maybach American Group, which has an English and German version of its Web site, appeared on the roster of SRI's tenants at 67 Wall Street. Maybach claims to own shares in Acorda Therapeutics (ACOR), a biotech company in Hawthorne, N.Y. Yet a spokeswoman for Acorda says Maybach does not have a stake in the company. In fact, Acorda had never heard of Maybach. Maybach didn't return calls and e-mails for comment.
In the past five years the U.S. Postal Inspection Service has opened 12 mail-fraud investigations into businesses that used the 22nd floor of 67 Wall Street as their address--more than any other location in the financial district. The building's colorful past is so well-known that it has even sparked a discussion thread on the Silicon Investor message board called "67 Wall Street: The Home of Many Scams." "I've been working fraud cases for 20 years, and 67 Wall Street is an address with significant problems," says U.S. Postal Inspector Sara A. Levinson, who worked for the agency in lower Manhattan before heading its fraud investigation team in Brooklyn. SRI's Luber contends his former space at 67 Wall was no more scandal-prone than similar facilities: "If we get wind of fraud, they're gone." The owners of 67 Wall did not return calls for comment.
PHANTOM RÉSUMÉ
The 22nd floor of 67 Wall Street provided the perfect stage for Sucarato. It looked like any other posh office in lower Manhattan. Neatly arranged magazines covered the oak-finished table in the waiting room. A cheerful receptionist at the front desk greeted visitors while a handful of other people sorted through a growing pile of faxes and letters. Investors say Sucarato, who occasionally invited clients to meet him there, gave the impression that his firm occupied the entire floor--a charade he could pull off since no companies were listed on the office doors or walls. His venture even seemed to have national reach, with a sister office in Chicago's Loop at 70 West Madison Street.
Sucarato had all the superficial markings of a high-powered money manager. His Web site, featuring real-time market updates, trumpets his years as a broker and stockpicker. The site even includes a photo of his team of two dozen traders hard at work. In person, he spoke with cocktail party ease about his trading strategies and his multibillion-dollar portfolio.
It was nothing more than a shiny veneer. There was no trading desk or Bloomberg terminal on the floor at 67 Wall. (Sucarato says his two dozen traders worked out of their homes.) None of the support staff at the facility reported to Sucarato; they were all employees of SRI, the suite's operator. His Chicago location: a virtual office managed by Regus Group, a publicly traded London-based firm and the single biggest player in the virtual office and executive suite industry.
His other credentials are just as flimsy. Sucarato claims to have earned an undergraduate degree in finance and economics from New York University in 1992. But school officials say no one by that name ever graduated from NYU. The NASD, now called the Financial Industry Regulatory Authority, booted Sucarato out of the securities business a decade ago, after he failed to cooperate with an investigation into a customer dispute. The incident stems from his brief tenure as a broker at JB Oxford, a now defunct firm.
Sucarato also liked to talk up his position on the BusinessWeek Market Advisory Board. But that's an opportunity offered to anybody who registers at this magazine's Web site. And despite his assertions of the fund's success, he and his wife gave up their New Jersey apartment and moved in with his in-laws in Westchester County, N.Y. A check he wrote to his former lawyer, Gary Mason, bounced this summer, according to court documents.
Sucarato walked away from his lease at 67 Wall Street in July. Two months later, says SRI's Luber, federal authorities showed up, asking questions about the fund manager. A virtual nomad for a while, Sucarato eventually relocated last December to 501 Fifth Avenue, another virtual office in midtown Manhattan run by Corporate Office Park. A representative for the company says Sucarato "is there every day."
Law enforcement authorities think companies that run virtual offices should do more to prevent fraud among their tenants. Authorities also think there's a need for more oversight of such firms. Currently, prosecutors have little recourse to pursue criminal or civil actions against operators of virtual offices. Providing a safe haven for scamsters isn't a crime. And it's hard to prove the managers of such facilities knowingly support or benefit from their wayward tenants--assuming they did at all. In fact, companies are only required to register with the Post Office as "commercial mail receiving agents," which simply means they must check the identification of customers leasing a virtual office. "These facilities are in a gray area," says former prosecutor Esseks. "They really have to know that wrongdoing is going on." USPS's Levinson is less forgiving: "You'd have to be deaf, dumb, and blind to not know what's going on."
A LEGITIMATE NICHE?
SRI and other owners of virtual offices defend their practices, saying the industry fills a genuine need, particularly for startups on shoestring budgets or freelancers who don't want customers to know they largely work out of their homes. Indeed, the business has blossomed in recent years as companies, even large ones, look for greater flexibility in staffing options. Together, virtual offices and executive suites generate more than $14 billion in annual sales, according to the trade group Office Business Center Association International.
As for fraud, the industry says it has a zero-tolerance policy. Paul Carter, a former president of the New York chapter of the industry trade group, says it's not uncommon for operators of virtual offices to share notes about problem tenants. If they suspect wrongdoing, the owners report it to the authorities. "We take fraud prevention very seriously," says Dennis Watson, a spokesman for Regus, which operates 950 facilities in 70 countries. "But not every individual engaged in fraudulent activity can be identified."
Investors, at least, may soon have a way to help tell the pretenders from the pros. The SEC is developing a system that would alert investors to suspicious financial firms--those with phony addresses or those passing themselves off as big-time Wall Street brokerages. As part of the program, the feds plan to create a Web site listing investment advisers who aren't registered with any U.S. securities regulator, a sort of who's who of the financial underworld. Already, the SEC has identified 50 such outfits. The SEC had wanted to launch the site, not unlike those already maintained by regulators in Britain and other countries, early this year. But it has been delayed as the agency awaits feedback from other law enforcement groups. There is concern that posting a list of potential imposters could impede active investigations.
Such a service will be too late for Emily Gottschalk and her husband, Milt. Sucarato spent months cozying up to the couple, befriending them and gaining their confidence. After signing up as a volunteer racing assistant with the Atlantic Highlands Yacht Club on the New Jersey shore, he began boating with the Gottschalks. On long sailing excursions, Sucarato, a former Republican candidate for township council in Old Bridge, N.J., often chatted up his hedge fund and investment advisory business. Sucarato certainly seemed successful, cruising around town in either his Porsche or his BMW.
He later provided the Gottschalks with financials for the fund company, documents reviewed by BusinessWeek. The reports, which noted they had been audited by accounting firm Ernst & Young, showed dazzling returns from trading stocks, commodities, bonds, and futures. His portfolio included multimillion-dollar stakes in technology companies Google (GOOG), IBM (IBM), and Nvidia (NVDA). A visit to Sucarato's office at 67 Wall Street only cemented the Gottschalks' faith in his investment prowess. The relationship jelled, and soon Sucarato was selling them more services. He even offered to find a buyer for Emily Gottschalk's small 10-year-old marketing firm, Garr Group. "It was all very artful," says Gottschalk.
But the Gottschalks started to grow wary of Sucarato in early 2007. According to court papers and interviews, they discovered that an offer for Garr Group that Sucarato said he secured from a Chicago private equity firm was "fraudulent and forged." Meanwhile, Ernst & Young says they never audited Sucarato's reports. After being contacted by the Gottschalks, the big accounting firm sent a cease-and-desist notice to Sucarato: "We demand that anyone who has been furnished with these documents be notified by you that they are fictitious and have never been issued by Ernst & Young," Robert M. Burnham, E&Y's director of investigative service, wrote in the March, 2007, letter.
The Gottschalks eventually got their initial investment back from Sucarato after several requests. But the Gottschalks are still suing for $277,000--the amount of profits the couple says Sucarato's reports showed they earned. They're also seeking damages from Sucarato's failed attempt to sell Garr Group. Sucarato filed a counterclaim, asserting the Gottschalks still owe him money from a business loan and other expenses. On Mar. 14 a New Jersey judge threw out Sucarato's counterclaim and ordered him to pay Gottschalk's legal fees in the matter.
There are at least two other disgruntled investors, Mark Holtzman and Russell Lugli. They claim through their attorney that Sucarato "owes them substantial sums of money." Sources familiar with the situation say Sucarato allegedly bilked the two men out of more than $1 million.
Sucarato says he has offered to return their money. The investors' lawyer, though, disputes that notion. "They put money in and never got it back," says C. Blaine Morley, their attorney. "Demands have been made on him several times."
Meanwhile, Sucarato says he's winding down the hedge fund business, which had become "time consuming and stressful." Instead, he's focusing his efforts on his private equity firm, NYFC Capital, which claims to have invested more than $400 million in a variety of businesses. He also has a third venture, NYFC Properties, a real estate investment company he co-manages with his wife. As for the open investigations, he says: "The only thing I'm guilty of is being a good friend."
Before it's here, it's on the Bloomberg Terminal.
LEARN MORE