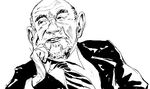 A long time ago—around 20 years, to be more precise—a newspaper named Newsday was feeling its oats. It had a lock on the booming New York suburbs of Long Island. It was owned by the indulgent Times Mirror chain. It had done what was pretty unthinkable for a suburban newspaper: expanded into the nearby metro, in 1985, with New York Newsday. A consultancy's study on that edition's prospects, according to former executives there, concluded that its tabloid competition in New York, the Daily News and the New York Post, both had unsteady holds on the market. The News, whacked by labor woes and years of mismanagement by then-owner Tribune Co., attained the neat trick of being unprofitable while being the largest daily in America; Tribune had tried, and failed, to find someone to take the paper off its hands for free. The Post was owned by an Aussie upstart named Rupert Murdoch; while the study assumed he'd underwrite losses in New York as long as he was able, it's worth recalling his empire was far smaller and less secure than it is today. Much of the city, as improbable as it sounds today, could have been Newsday's.
Newsday's New York City play came when newspapers could afford to be ambitious. (In the '80s and '90s, the Times Mirror flagship Los Angeles Times pursued multiple attempts at national and regional expansion.) But no coup de grâce came, even as the News and the Post reeled through years of urban soap operas, near-death experiences, and multiple owners. Times Mirror's appetite for investment was significant; previous reports say that New York Newsday lost around $100 million in aggregate over its life span, which averages out to roughly $10 million a year.
But hell, for a long time, if Murdoch lost $10 million in a year on his Post—or more recently the Times of London, the parent unit of which lost a vertigo-inducing $90 million in 2005—well, that was a better-than-average performance. Observers are left to ponder what might have been had Times Mirror spent more aggressively when the News was tottering—or had the stomach to stare down regulators and tough out certain local uproar by buying either the News or the Post when either could have been had for a song.
Once none of that happened, the Newsday narrative arced sharply downward. Times Mirror closed New York Newsday in 1995 and was itself sold to Tribune in 2000. Tribune got sold to Sam Zell last year; Zell now mulls selling Newsday. Among the suitors: Daily News owner Mort Zuckerman and Murdoch. Now, it was never certain that a full-on New York invasion by Newsday would have succeeded, and I type the following sentence with trepidation, since most media companies need to be dissuaded from wanton ambition, not encouraged in it. But Newsday's experience proves that the opportunities you eye, but ignore, can one day end up eyeing you. From a much different perspective.
It's just three months after his extremely leveraged deal for Tribune closed, and Sam Zell is hitting heavy weather. This time last year, newspaper execs at the nation's largest dailies were stunned at revenue declines of around 8% or so; this year they're stunned by declines twice as bad. Hence the situation with Newsday (for which I wrote a freelance column between 1995 and 1998). The things that made it golden in the '80s and '90s—that it owned an affluent market moated on three sides by the Atlantic Ocean and Long Island Sound, and that it was near New York but not of it culturally—now make it the Tribune paper likeliest to command an ego premium. The last reliable X Factor for an American newspaper is at play. "The best place to be in America with a newspaper is to have one that Rupert Murdoch wants," observers a mordant senior industry executive.
Newsday last year took in around $498.7 million in revenue—down 7.9% from the prior year, and far off 2004's revenues of $614.7 million. In mid-'07, says an executive familiar with the figures, Tribune was projecting Newsday would post EBITDA—earnings before interest, taxes, depreciation, and amortization—of around $90 million for the calendar year. (A Tribune spokesman declined to make executives available or otherwise comment for this column.) That number is certain to sink in '08, and a Long Island suffering ripple effects from Wall Street's downturn will further straiten future profit. The aftereffects of a scandal that came to light in 2004, in which Newsday was found to have significantly exaggerated its circulation numbers for several years, hasn't exactly engendered good will among its advertisers, either.
Tribune is said by a knowledgeable observer to have an undisclosed minimum price for Newsday in mind. On the high end, it could fetch $750 million or more, though it might take a cage match of a bidding war to get there. More to the point is that Tribune's enormous debt load all but necessitates such a price for any deal to make sense. Murdoch is said to have coveted Newsday for a long time. We are about to find out exactly how badly he wants it. Silver lining for Murdoch detractors: Just before Newsday came into play, former New York Times Executive Editor Howell Raines worried in Condé Nast Portfolio that no present-day regulator would try to stop Murdoch should he attempt to buy the Times. A Murdoch-owned Newsday, on top of his other New York media holdings, would scotch that scenario.
In today's climate of falling revenues, paying $750 million for Newsday is obviously nuts. But in the paper's favor, that moat around its market remains, and no plausible new local competitors loom, online or in print. Zell and the next owner of Newsday, assuming there is one, are lucky on that point, and are lucky that dollars online still can't support sizable general-interest newsrooms. If Newsday were smart and gutsy, it would co-opt any potential online competition by becoming ad broker to all manner of local sites, blogs and otherwise, selling ads onto them and keeping a cut of each sale—the model made famous by a company named Google (GOOG) .
Of course, if Newsday was smart and gutsy, it would be ruling New York, not waiting to be bought for the third time since 2000.
For Jon Fine's blog on media and advertising, go to www.businessweek.com/innovate/FineOnMedia
Before it's here, it's on the Bloomberg Terminal.
LEARN MORE