Icahn vs. Motorola: The Rematch
The activist investor is suing to gain wide access to company documentsand even if he loses in court, the pressure on Motorola won't abate
by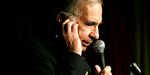 When billionaire Carl Icahn lost a battle last year to win seats on Motorola's board, he vowed that if the company failed to deliver better results, he'd be back. Now he is—and he has brought his lawyers with him.
The investor's Icahn Partners sued Motorola (MOT) in Delaware Chancery Court on Mar. 24, demanding documents related to the company's efforts to resuscitate its troubled mobile-phone business. Icahn, who holds 6.4% of the stock, also wants access to hiring records and such matters as corporate jet use.
The lawsuit follows Icahn's renewed effort to win board seats at this year's annual shareholder meeting and underscores his dismay with the company's attempt to reverse declines in its core handset division. Motorola replaced Chief Executive Officer Ed Zander with Greg Brown and is considering selling or spinning off the handset unit. Such moves have not done the trick, in Icahn's estimation. The mobile-devices unit "has gone through a period of significant deterioration," according to the lawsuit.
Icahn, one of Motorola's biggest investors, took his case to court after key demands were not met privately. He sent a Mar. 13 letter asking for permission to see the documents, BusinessWeek has learned. The board offered Icahn access to information concerning Motorola under "a customary confidentiality agreement," but Icahn chose not to accept those terms, Motorola says. An Icahn spokesman declines to comment.
Show Me Everything
Motorola's board also offered to seat two of Icahn's four proposed nominees, but Icahn rejected Motorola's compromise, which did not include a seat for Keith Meister, one of the nominees who manages Mr. Icahn's $8 billion fund. "We like our other candidates, but you need someone who represents a lot of the stock." Icahn says. "Why won't they put him on? They never gave us an answer."
Sources close to Motorola say Meister simply isn't qualified. Icahn previously tried to get Meister placed on the board of VISX, a designer of systems for laser-vision correction. Institutional Shareholder Services, which tracks corporate governance, said in its report concerning the VISX battle that Meister, who is in his 30s, "lacks the industry experience and objectivity to act in the interest of all." But Icahn believes Meister has sufficient business and investment banking experience—not to mention that he represents the 145 million shares of a major shareholder and will devote extensive energy to the performance of the company. "It's not a fraternity, it's not a country club," Icahn says. "Why not get to know him?"
Motorola says that by taking the matter to court, Icahn "seeks to create further unnecessary distraction." The company contends that Icahn's requests are unusually expansive. Icahn wants all documents, including the minutes and records of meetings, presented to the board before nine conference calls with Wall Street beginning in the fall of 2006. He's also demanding all presentations, financial analysis, studies, and product reviews provided to the board since July, 2006. Icahn's demand for records of corporate jet use stems from an increase in travel by board member and former Chief Financial Officer Tom Meredith after he relinquished the CFO role.
Keeping the Heat on High
Chris Young, director of mergers-and-acquisitions research at RiskMetrics Group (RMG), which recently merged with Institutional Shareholder Services, says Icahn's suit is "a standard tool in the activist's toolbox." Motorola says the request does not comply with the demands of Delaware law, which it says permits a stockholder to inspect the books where that stockholder has some credible basis for the demand—beyond dissatisfaction with the company's financial performance. Keith Schaitkin, an Icahn legal counsel, responds: "Our request complies with all legal requirements, and we plan to proceed." Icahn also says he wants all shareholders to know what the board knew at the time it made reassurances and performance forecasts to investors.
Negotiations are likely to continue in the coming weeks since Motorola doesn't want the proxy fight to careen onto the floor of its May 5 annual meeting, a source close to the company says. Motorola came under pressure from Icahn last year after a sharp drop in handset sales began to erode profits and pummeled the shares. Icahn began buying up shares and waged a proxy battle for a seat on the board of directors at the company's 2007 annual meeting.
Even if Icahn fails to get his hands on the documents, he's likely to succeed in another goal: maintaining heat on Motorola's board. If the company is perceived as keeping things from Icahn, the board remains under pressure to heed to his demands. And Icahn has plenty of cash to wage legal battles. Even if the case goes to court and Icahn loses, he still raises negative publicity around Motorola and its board. "It's a no-lose strategy for Icahn to keep the company on the defensive and imply that they are hiding information," Young says.
Before it's here, it's on the Bloomberg Terminal.
LEARN MORE