Tech M&A: It'll Be a Good Year
As company valuations tumble, big players like eBay and Oracle see lots of potential bargains, while targets see fewer buyout alternatives
Catherine Holahan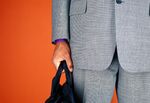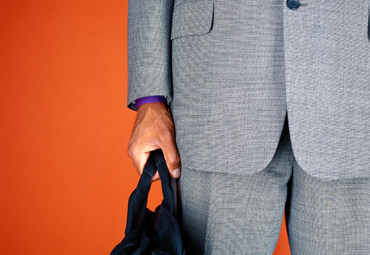 Executives at eBay (EBAY) know a bargain when they see one. For Lorraine McDonough, eBay's mergers chief, 2008 is shaping up to be a good year to go shopping. Banks are reining in credit, relegating competing private equity firms to the sidelines, and stocks are tumbling, taking a bite out of asset prices. "We are in a good position to make acquisitions," McDonough says.
The e-commerce company kicked off the year with the purchase of payment-security firm Fraud Sciences for $169 million and expects to make eight or nine acquisitions this year, roughly twice the usual target tally, McDonough says.
Tech buying fever is catching. At the end of January, Microsoft (MSFT) made an unwelcome $44.6 billion bid for the troubled Web media portal Yahoo! (YHOO), the largest tech takeover attempt of the decade. That same month, business-software maker Oracle (ORCL) said it would spend $8.5 billion on rival BEA Systems, and in mid-March Time Warner's (TWX) AOL unveiled the biggest-ever acquisition of a social network, agreeing to spend $850 million on Bebo.
Flush with billions of dollars in cash, and with virtually no debt, tech bellwethers are stepping up the dealmaking as a slowing economy and market malaise cut valuations. In dollar terms, high-tech mergers and acquisitions have surged 132% this year through Mar. 25 from the same period a year earlier, according to Thomson Financial (TOC). Tech companies "are absolutely bargain-hunting," says Benjamin Howe, CEO of investment bank America's Growth Capital.
Beyond Tech
Tech firms aren't alone. Deals are up in finance and the steel industry, too, although more modestly. JPMorgan Chase's (JPM) Federal Reserve-subsidized offer for Bear Stearns (BSC) reflects the consolidation of an industry beleaguered by subprime lending gone awry. Steelmakers are combining amid rising prices for commodities. Still, for most industries, these are dreary days for deals. The value of M&A has tumbled 51% this year, with the sharpest drops in telecom, consumer staples, and real estate.
And while deal prices in tech and other industries may look attractive now, they could fall further if the economy continues its slide. Recent reminders of the dangers of overestimating potential revenue benefits and cost savings of a deal include Sprint's (S) $30 billion loss to reflect the writedown of almost the full purchase price of Nextel, acquired in 2004. EBay recorded a $1.4 billion charge on Skype, the Internet calling outfit it bought in 2005.
Yet tech firms consider deals alluring not just because prices are low but also because targets' buyout alternatives are dwindling. Venture capitalists are placing higher demands on cash-strapped startups that are reluctant to enter a murky IPO market. "With venture firms and management teams less optimistic on their prospects and more realistic on valuation, there will continue to be very heavy activity for major acquirers," Howe says. Some of last year's most promising tech IPOs, including VMware (VMW) and NetSuite (N), are well off their highs.
Cash-rich tech titans can offer decidedly more enticing takeover terms. Microsoft, along with computer maker Hewlett-Packard (HPQ) and networking gear giant Cisco Systems (CSCO) together have more than $125 billion in cash. "We will continue to look at new opportunities," says Mike Galgon, chief advertising strategist for Microsoft's advertiser and publisher solutions group. This year, Microsoft has made four purchases unrelated to Yahoo, including Danger, a maker of mobile-phone software, for an undisclosed amount. Microsoft is likely to make other purchases to beef up its Web search and online advertising businesses.
Software Binge
Oracle is expected to keep up its big-player role in the continuing wave of software consolidation, as clients increasingly look for a single provider that can provide a range of applications that work well together. HP has joined the software buying binge, recently announcing plans to acquire Exstream Software for an undisclosed amount. Last year HP paid $1.6 billion for data software maker Opsware. Another potential software target is Lawson Software (LWSN), a supply-chain and customer-management software provider that has seen its stock drop 27% since its January high of $9.94. "The consolidation has been vigorous at the top," says Marc Benioff, CEO of online software provider Salesforce.com (CRM). "This trend will keep the investment bankers busy."
M&A bankers catering to Web companies may have their hands especially full. One Web company probably on buyers' short lists is Digg. Under a partnership announced last year, Microsoft has paid $100 million for the exclusive right to place ads on Digg pages. Analysts say Microsoft may want to buy Digg outright. Both companies decline to comment on the speculation, though Digg CEO Jay Adelson concurs that for many Web companies, getting bought would be better than doing an IPO in 2008. "I think the IPO market for companies like Digg and companies smaller than Digg is not as big," Adelson says. "Acquisition is a much easier exit for many of these companies."
The Skype debacle behind it, eBay is hoping for more successes like PayPal, the online payment service it purchased for $1.5 billion in 2002. The company generated $563 million in revenue in the fourth quarter of 2007 alone, prompting retiring eBay CEO Meg Whitman to call PayPal a "gem of a business." McDonough embarks on this year's spree mindful that with some deals, timing is everything. Her company snapped up PayPal in the wake of the tech meltdown—another good time to find bargains.
Before it's here, it's on the Bloomberg Terminal.
LEARN MORE