New York Feels the Crunch
Credit makes the world go round, and no more so than in New York City, home of Wall Street. Can the city's economy withstand the crisis?
Moira Herbst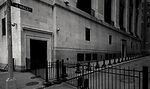 It's ugly on Wall Street. With the subprime mortgage meltdown, credit crunch, and falling stock market, investment bankers are facing the worst job losses since the months following September 11. In the wake of its near collapse last week, Bear Stearns (BSC) is expected to lay off at least half of its 14,000 employees. Citigroup (C) said on Mar. 20 that it plans to add 2,000 layoffs to the 4,200 it announced in January. And many bankers are wondering not only which firms will be hit next, but whether their own jobs are safe.
So how long before the rest of New York City gets whacked?
Thus far, much of the New York area has staved off the steep declines in home prices and employment that are sweeping so much of the U.S. But because jobs in finance account for about 23% of New York City's overall personal income and 27% of the city's tax revenues, eventually Wall Street's layoffs and busted bonuses will filter down to shops, restaurants, real estate brokers, limo drivers, and other Main Street employers. The falling value of the dollar—and the concomitant surge in tourism and foreign real estate purchases—will help cushion the blow to the overall economy. But since the primary business of New York is still the money business, it's inevitable that Wall Street's pain will be shared.
More Job Cuts on the Way
"It is hard to understate the impact of the financial industry on the New York City economy," says Ronnie Lowenstein, director of New York's Independent Budget Office, or IBO, an independent city agency. "When the city's financial sector catches cold, the city's overall economy catches something much worse."
In the first two months of 2008, more than 12,700 jobs related to the subprime mortgage market were cut in New York, according to the employment consulting firm Challenger, Gray & Christmas. The figure includes subprime mortgage-related layoffs at lenders like Countrywide Financial (CFC) and at investment banks like Lehman Brothers (LEH). More trouble is expected. Last month the IBO forecast losses of 21,000 jobs in New York's finance sector alone over the next two years. But Lowenstein says that's probably optimistic. The agency is in the process of reworking its estimates of potential job losses and will release new projections in May.
Meanwhile, global staffing firm Manpower (MAN) reports that New York City employers expect to hire at a sluggish pace in the second quarter of 2008. From April to June, 21% of employers expect to reduce their payrolls, according to Manpower spokesperson Greg Schneider.
Can Tourism Fill the Gap?
The last time Wall Street was hit this badly was in the aftermath of September 11. At that time, some companies quickly relocated outside the city, taking thousands of jobs with them. Tourism took a hit, with the number of foreign visitors falling from 6.8 million in 2000 to 4.8 million in 2003. Business travel dropped off, as did dining out and attendance at Broadway shows.
But the city economy bounced back stronger than ever, in part because the falling dollar has made New York City a top destination for foreign travelers (BusinessWeek.com, 2/28/08). In 2006, the most recent year for which figures are available, there were 7.3 million international visitors to New York City, an all-time record.
Will tourism and foreign spending be enough to help the city bounce back this time around? Some analysts say the depth and severity of the crisis are without precedent, making it tough to predict the fallout. "I don't think we've ever seen anything quite like this," says Lowenstein. "The difference is the contraction of credit. Credit is the raw material of finance and without it not much else happens."
Real Estate: Robust Demand
The fate of New York real estate prices is especially hard to predict. While the subprime mortgage crisis has taken the air out of housing markets across the U.S., demand for housing in New York has remained strong. The falling dollar helps here, too, making New York properties cheaper for foreign buyers. "There has been tremendous demand from outside the city" for co-ops and condominiums, says Jonathan Miller, president and chief executive of Miller Samuel, a real estate appraisal and consulting firm.
As a result, real estate prices have risen rapidly in New York City, by double-digit percentage-point gains since 2004. In 2007, the average sale price for all homes throughout the city increased 15% from 2006, to $732,000, according to the Real Estate Board of New York. Manhattan led the five boroughs for home sales overall, with average sale prices rising 11%, to $1.27 million.
Luxury apartments, co-ops, and condominiums in Manhattan have remained particularly robust. The upper 10% of the price range for residential housing appreciated 28% in the fourth quarter of 2007 compared with the same period in 2006, vs. a 6.4% gain for the rest of the market, according to Miller. He adds that few properties are coming onto the market, especially at the top end.
"Going forward we'll see demand back off a bit and some affordability improved," says Miller. "But there won't be significant price declines." Demand hasn't fallen in the upper end of the market because many of these buyers, who have seen five years of solid trading profits and generous bonuses, are cash purchasers.
That's not to say the housing woes won't catch up with regular New Yorkers. Megamillionaires, whether from Europe or Wall Street, don't generally buy single-family homes in Queens or Brooklyn, and prices in those and other boroughs outside Manhattan could tumble. Already, real estate brokers notice some changes. "Buyers don't have the urgency they have had," says Pamela Liebman, president and CEO of the Corcoran Group, the largest residential real estate firm in New York. "Some are negotiating harder and others are playing 'wait and see' to see if prices come down."
Like Miller, Liebman remains optimistic that prices won't crater. Even if they did, she says, the bargains wouldn't last. "If the real estate bubble ever burst in New York, we'd be flooded with buyers who'd run prices right back up again," says Liebman.
Such confidence may be admirable—or misplaced. Even more than the rest of the country, New Yorkers are holding their breath to see if Ben Bernanke & Co. succeed in calming the financial waters.