The Few Bright Spots
Amid the gloom, several sectors are doing well and should continue to shine
By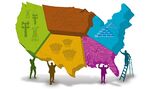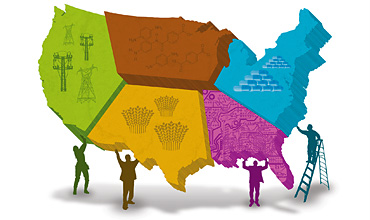 A housing slump. Inflation fears. Record oil prices. The demise of a major Wall Street bank. Are there any safe havens? "Health care," quips David Wyss, chief economist at Standard & Poor's (MHP). "Because this economy is going to make all of us sick."
He's not entirely joking. Amid widespread gloom about the economy, health care is one of the few sectors that remains relatively strong. But there are others. Most technology, energy, mining, and food-production companies are holding up well. In addition, multinationals with a high percentage of sales overseas, such as General Electric (GE), Caterpillar (CAT), and Deere (DE), are benefiting from the weakening dollar and strong demand abroad. Deere boosted earnings by 55% in the first quarter and raised its revenue and profit forecast for its full fiscal year. "The reason Deere is prospering right now is because of the rest of the world," says Robert W. Lane, the company's chief executive.
It helps to sell into the commodities market, where prices are surging. Farmers, who can make twice as much for their corn as they could a year ago, are buying up tractors, fertilizer, and seed. "I don't believe any business is recession-proof, but the tremors would have to be pretty big [to affect us]," says Hugh Grant, CEO of agricultural-products giant Monsanto (MON).
These industries will play an important part in the U.S. economy's future. If they continue to hold up, they'll provide much-needed stability for jobs, stocks, and economic activity. Health care will be particularly important since it's the largest sector of the U.S. economy, at 17% of gross domestic product. Without the ballast of these sectors, the current turmoil would clearly be aggravated.
So far the contrast with the last downturn is dramatic. Seven years ago energy and manufacturing were clipped as economic activity slowed, and the tech sector got hammered when the dot-com bubble burst. Now tech companies are among those best positioned to weather the storm. They have little debt and tons of cash. Tech companies in the S&P 500 have an average of $3.4 billion in cash and equivalents on their balance sheets—more than any other nonfinancial sector. Cisco (CSCO), Microsoft (MSFT), Apple (AAPL), IBM (IBM), and Intel (INTC) all have more than $15 billion apiece.
The brightest spot, not surprisingly, is the energy business. With gas prices expected to hit $4 a gallon in some markets this spring, oil company profits are surging, and the industry's suppliers are struggling to keep up with demand. "Oil has become the new gold," says Daniel Yergin, chairman of consulting firm Cambridge Energy Research Associates.
Still, there's reason for caution, no matter what the industry. Citi Investment Research analyst Tobias Levkovich points out that capital spending usually falls about nine months after a credit crunch or profit plunge. He thinks plenty of now healthy companies could be blindsided in the months ahead. "I think [many] are oblivious," says Levkovich.
Back to The Financial Crisis Table of Contents
Before it's here, it's on the Bloomberg Terminal.
LEARN MORE